Darnold Leads the way in Impressive Debut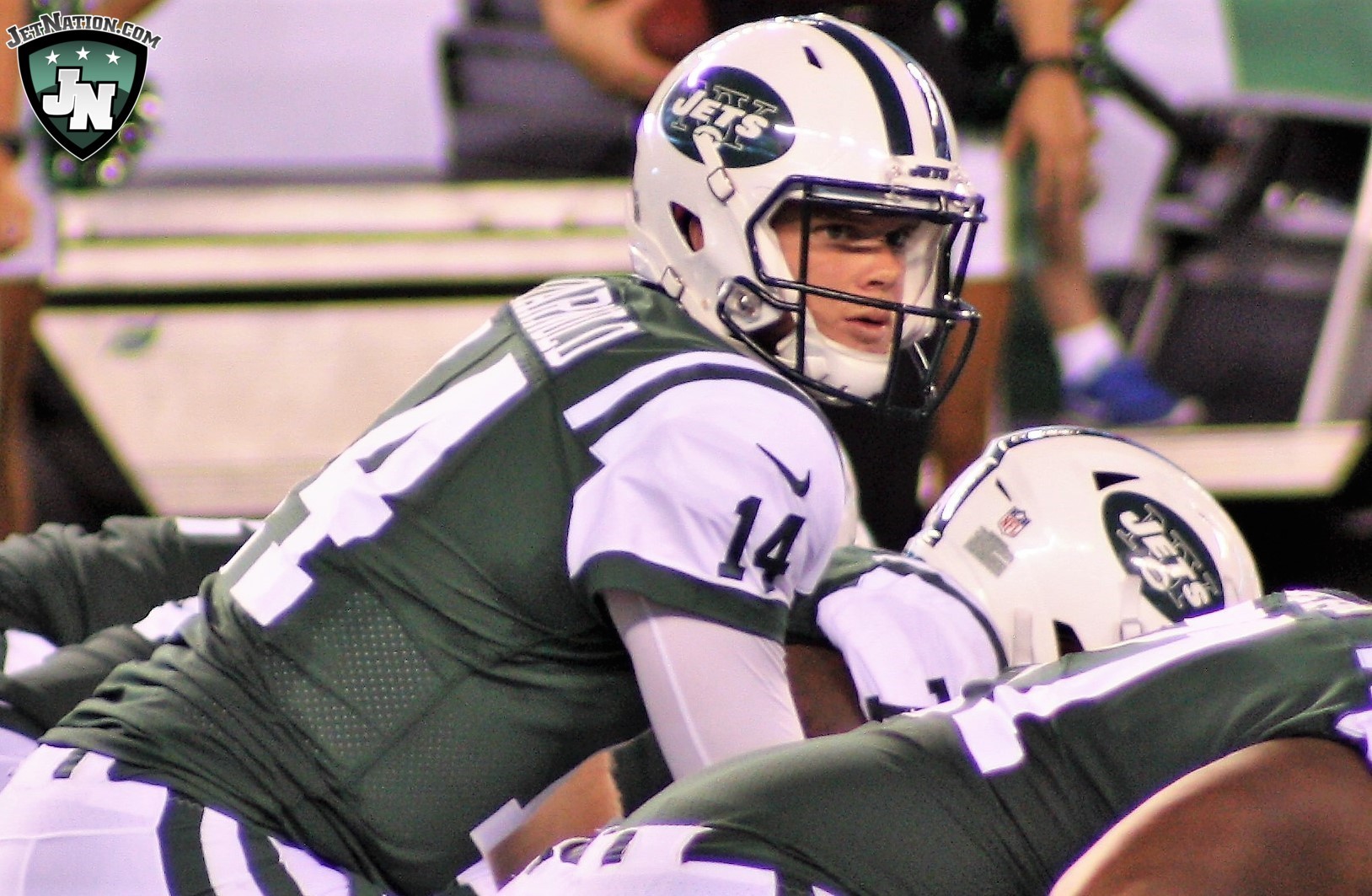 No, New York Jets fans.  The 17-0 win you witnessed last night at MetLife Stadium was no mirage, hallucination or a figment of your imagination.  It was in fact, a 21-year old quarterback in your team's colors, making the types of plays that are usually reserved for experienced veterans.  In his NFL debut, Jets third overall pick Sam Darnold showed off many of the traits that he did in college, and that he's put on display for those who have seen at training camp this month.
Entering the game after a cameo appearance from Josh McCown and some very impressive work from Teddy Bridgewater, it was Darnold time, and the kid didn't disappoint.
On two drives before the half, Darnold would go 7-9 with 74 yards and a touchdown without an interception.  While there was just the one touchdown officially, Darnold actually executed three consecutive red zone plays that would have all gone for scores.  One was dropped by wide receiver Charles Johnson and the next was nullified by an offensive pass interference call.
Then came Darnold's third, and best attempt.  After taking the snap, he looked to his left and didn't like what he saw, began rolling to his right to avoid pressure, didn't like what his second target showed, and directed his third option to head toward the corner of the end zone, firing a strike to Charles Johnson, whom he'd targeted on the previous two plays.
Another impressive throw came as Darnold had a defender bearing down on him as he stood tall in the pocket, kept his eyes in tight end Clive Walford, and delivered a perfect ball over the defender's outstretched hands and completed to Walford for a first down.
With no other quarterbacks on the roster and playing behind the Jets 3rd and 4th offensive linemen, the Jets played it safe in the second half, limiting Darnold to just seven pass attempts, one of which was another eye opener on 3rd and 11.  Under pressure again, Darnold scrambled hard to his left, and delivered a dart on the money to  wide receiver Andre Roberts to pick up the first down, as the defender who was running stride-for-stride with him, could do nothing to stop it.
It may only be a handful of throws, but when Darnold was good, he was making plays Jets fans haven't seen from a quarterback in what feels like forever.  Years of young quarterbacks staring down one receiver and/or panicking under pressure look to be a thing of the past.  Darnold went through his progressions and used his legs to pick up a few yards when there was nobody open.  No panic interceptions or deer in the headlights reactions to his first NFL action.
It's just one day, but it certainly was a good one that bodes well for the team's future.
Videos
Aaron Rodgers Injury Fallout & Jets/Bills Recap