Position Group Preview: Safety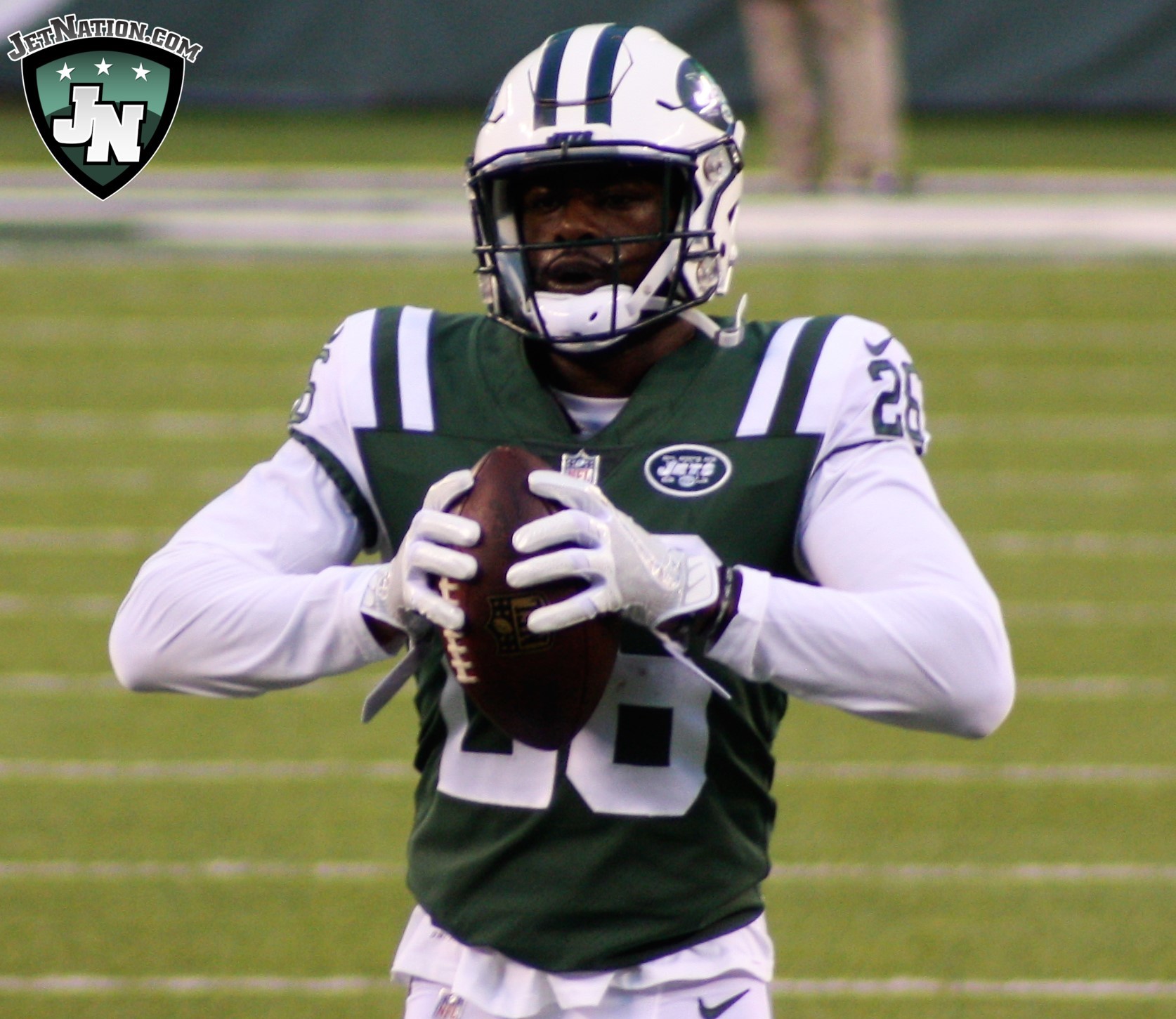 Arguably their deepest position, the Jets look to be loaded at the safety position entering the 2018 season. With a young core of starters and veteran backups, the unit should be a solid one for Gang Green this season. The following players are currently with the team, but some will be battling to make the cut in September when camp comes to an end.
Jamal Adams
The 6th overall pick in the 2017 draft, Adams has the makings of being a stud at the safety position for the Jets for years to come. Adams is coming off a nice rookie campaign in which he was given a grade of 81.2 by Pro Football Focus. He posted 63 tackles, 2 sacks, 1 forced fumble, and defended 6 passes. Although he did not record any interceptions and did not play particularly well in coverage he still showed his versatility by lining up in multiple positions/formations all over the defense.
Adams played well in run support and near the line of scrimmage recording 25 run stops which were the most by a safety, but he must improve his skills in pass coverage to progress to the next level. He has quickly become a leader for the team and should help guide the defense not only this year but in the future as well. Some prefer that he let his play do the talking rather than his mouth and the hope is that will be the case this season as he takes the next step and continues to improve on the field.
Marcus Maye
2017 39th overall pick Marcus Maye looks to have finally broken the curse of the Jets' second-round jinx. PFF's #72 safety with a grade of 48.9 does not tell the full story of Maye's rookie season. Although the numbers don't look great on paper it was his play on the field that turned heads. Maye is a physical, hard-hitting safety with great instincts and play recognition. He finished the season with 56 tackles, 2 passes defended, 2 interceptions, and 1 forced fumble.
Maye is more of a free safety so he played back in coverage last season and had some success in doing so. Like Adams, if he can continue his upward trajectory in his 2nd season in the NFL and improve in pass coverage he should complete the solid duo that looks to be forming with his fellow second-year safety.
Terrence Brooks
Brooks was acquired last off-season in a trade with the Philadelphia Eagles for CB Dexter McDougle. He signed a 2-year deal this off-season to remain in New York and has had a nice showing so far in training camp, but he will be on the roster bubble this summer battling for a backup role.
The 5th year safety had one of his best seasons in 2017 totalling only 13 tackles but had 2 interceptions and 3 passes defended. Coincidentally both interceptions came in week 3 against the Miami Dolphins when he was named the AFC defensive player of the week.
Brandon Bryant
The Jets signed Bryant as an undrafted free agent after he was not selected in the supplemental draft just a few weeks ago. Bryant racked up 157 tackles and 5 interceptions during his three years at Mississippi State. The former Bulldog is a solid run defender and has decent coverage skills but it will be interesting to see how his game translates to the NFL. At 22-years-old he has plenty of room for growth but even if he were to make the team he doesn't figure to get much playing time.
The odds are slim that Bryant does, in fact, make the team with all of the depth the Jets already have at the position. His best chance at cracking the roster will come if he shows he has value playing special teams especially with the loss of special teams ace Rontez Miles. It's also possible that he ends up on the practice squad or released come September.
Doug Middleton
An undrafted free agent out of Appalachian St., Middleton did not do much during his rookie season in 2016 recording just 6 tackles and defending 1 pass. After missing all of 2017 with a torn pectoral he'll be looking to establish himself as a backup in a crowded safety room. Middleton's advantage is his familiarity with the defense as he has been with the team for 3 years.
Reports out of camp are that Middleton has played well filling in for the injured Marcus Maye. As of now, he looks to have a good chance at cracking the final 53-man roster as a backup and special teams player.
J.J. Wilcox
5th-year safety J.J. Wilcox is coming off arguably one of his worst seasons in the league recording just 12 tackles in 12 games. He was released by Pittsburgh after just one season with the team. Wilcox was signed almost immediately after it was announced that Rontez Miles would be out a few months after suffering a knee injury.
Should Wilcox make the team out of camp he is a veteran safety that offers some versatility. He can play special teams, help in both coverage and in the box against the run, play in three-safety sets which Head Coach Todd Bowles uses on occasion, and can spell Adams and Maye should they need to come off the field. Wilcox is a very good signing for depth and as a situational player.
Rontez Miles
Miles will miss all of camp and the start of the regular season with a knee injury (torn meniscus).  Miles is one of the best special teams players in the league leading the team 16 solo tackles in 2017. He will probably be eligible to return in November and if he remains with the team he will return to anchor the special teams unit. Rontez doesn't offer much for the defense as he struggles in coverage, but he's still a physical, run-stuffing safety that will make his presence felt with his hard tackling.
Kacy Rodgers II
Rodgers II joined the Jets this offseason after spending 2 years in the CFL with the Saskatchewan Roughriders. In 2 seasons with the Roughriders, he compiled 74 tackles, 3 forced fumbles, 1 interception, and 1 sack. Prior to playing in Canada, Rodgers played with the Miami Hurricanes but signed with Saskatchewan after going undrafted.
He is the son of current Jets defensive coordinator, Kacy Rodgers which is probably why he was given an opportunity with Gang Green. Rodgers II was a decent safety in college and the CFL, but the NFL may prove to be a big jump for the 26-year-old. He's a long shot to make the team out of camp, but time will tell if he can show that he belongs this summer.
The Jets seem to be all but set at safety with the tandem of Adams and Maye locked in as starters. As long as everyone stays healthy there should be 2 or 3 spots open for the other 5 players to battle for backup positions.
Videos
NY Jets OTA Recap; Robert Saleh Cancels Minicamp