Report: Four Teams Making Serious bid for Khalil Mack, Jets Included?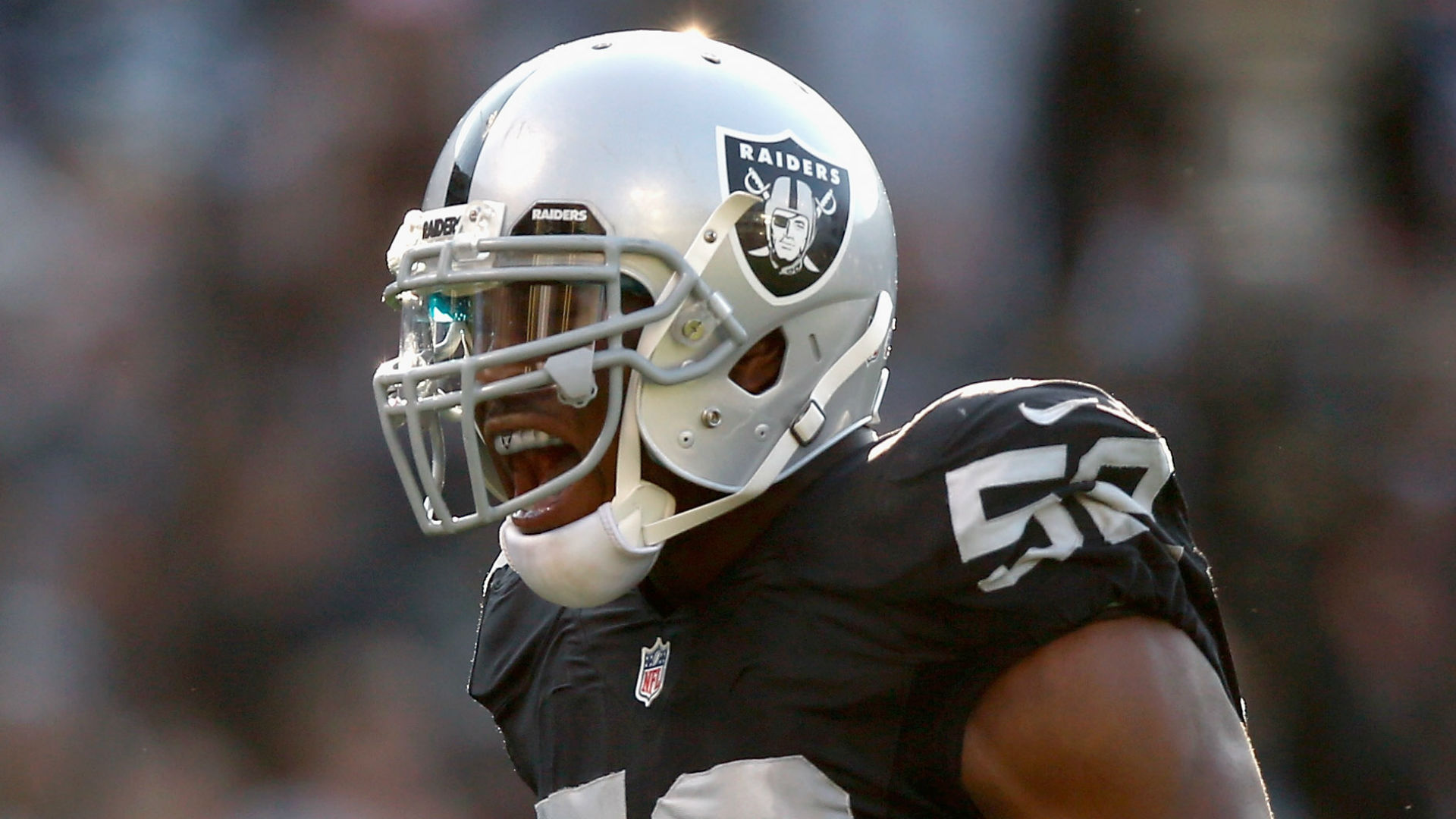 Is it time for Jets fans to stop viewing the possibility of acquiring Khalil Mack from the Oakland Raiders as more than just a pipe dream for a team that lacks any semblance of a true pass rusher?  After all, what are the odds of adding both a potential franchise quarterback and a player who is arguably the best defender in the league, all in the span of a few months?  According to Pro Football talk and Manish Mehta of the New York Daily News, it may not be as far-fetched as it once seemed.
If the Raiders are interested in retaining Mack for the long-term, they sure have a funny way of showing it.  Per PFT, there has been no contract offer from the Raiders to Mack since February.  Perhaps Oakland's plan is to allow Mack to play out 2018 before slapping him with the franchise tag over the following two seasons.  That move would allow the Raiders to pay huge money during his prime years, hoping to avoid huge cap hits as he enters his 30's.
Whatever Oakland's plan is, it's now being reported that the team isn't "slamming the door" on teams calling to inquire about Mack's availability, with four teams reportedly making serious offers.
The Jets are serious… Their inquiry was not simply due diligence. https://t.co/vvGDY66zCL

— Manish Mehta (@MMehtaNYDN) August 27, 2018
Manish Mehta of the New York Daily News who initially reported that the Jets had called the Raiders last week, fired off a tweet saying the Jets calls to the Raiders wasn't a case of the team doing their due diligence, but that "The Jets are serious".
Oakland is in dire need of a backup quarterback and the Jets have one of those that they could include in any offer in Teddy Bridgewater.  Any deal would also have to include their 2019 first round pick as a starting point, with a chance it would take a 2020 first-rounder as well.
Add to this the fact that the Jets are projected to have somewhere in the neighborhood of $100 million in cap space next year, and one would have to believe the Jets would be in the running as Mack would be cost prohibitive to many other teams.  The former defensive player of the year is reportedly seeking $20 million a year.
That kind of cap room could allow the Jets to pay Mack an enormous base salary in his first two seasons, then having that number drop considerably over the remaining years of the contract, meaning the Jets could easier manage their cap in future years.
A franchise quarterback and elite pass rusher all at once is a bit much to expect, right?  Well, maybe not.
Videos
New York Jets OTA Presser Takeaways, Aaron Rodgers' Impact and Summer Delusion