Sam Darnold is the Future, but will the Jets Regret if they Trade Teddy Bridgewater?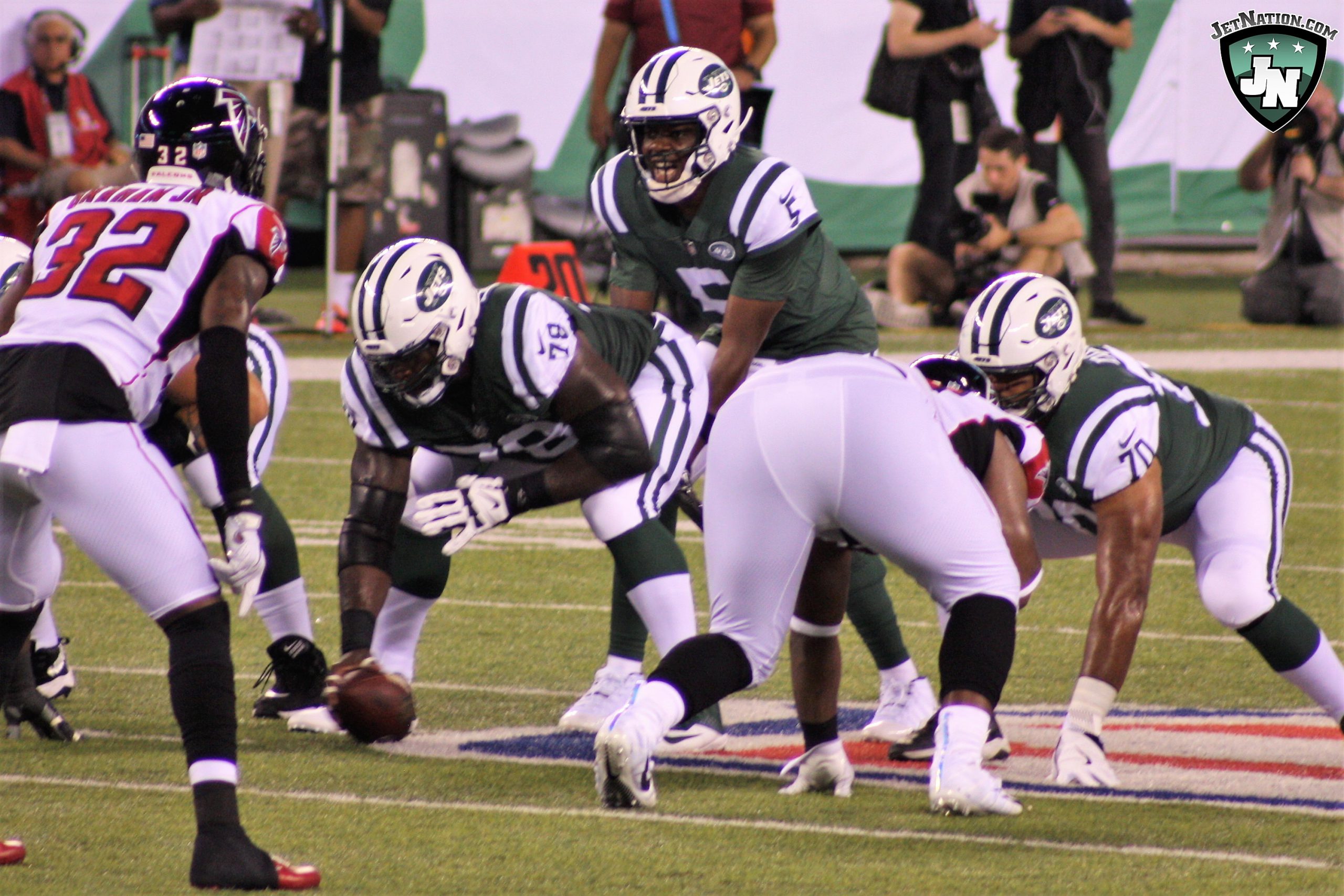 The Jets look to have finally found franchise a quarterback. Well, make that two quarterbacks. This is a rare sight to see for a team that has been searching for answers at the most important in football for years. There's no doubt that Sam Darnold is the future at the position for Gang Green, but Teddy Bridgewater has proven he's plenty capable of being an NFL starter as well.
Bridgewater has not only looked very good playing on his surgically repaired knee this summer, but he already has two years of starting experience in the league and helped lead the Minnesota Vikings to an 11-5 record and a playoff berth in 2015. While his career numbers don't jump off the page, 6150 yards, 28 touchdowns, and 22 interceptions in 28 starts, he has already shown that he belongs in the NFL as a starting quarterback and still has plenty of upside at 25-years-old.
Meanwhile, Darnold has certainly looked the part as well as he has played solid so far this preseason. He's accurate, fantastic on the move, makes plays outside of the pocket, makes quick decisions, and actually goes through his progressions rather than staring down one receiver. Something the Jets and their fans are not accustomed to seeing from their starting QB.  Just take a look at what former NFL QB and current analyst Dan Orlovsky has to say.
Give me more of @nyjets QB Sam Darnold-the young kid doesn't play like a rookie or read defenses like one either. After seeing Week 3-I'll admit-if @QuincyEnunwa and @TerrellePryor stay healthy-WR's can play some. @MMehtaNYDN @RichCimini @BrianCoz pic.twitter.com/lEv8TIsSsS

— Dan Orlovsky (@danorlovsky7) August 26, 2018
It's no secret that the Jets' coaching staff and front office are hoping that Darnold will win the job (which it looks like he has) once all is said and done and that he'll be starting week 1 at Detroit. Sam Darnold should certainly be the Jets starting quarterback this season and in the years to come, but the question remains: what do you do with Teddy Bridgewater?
As of now, the Jets have a few options to choose from in the coming months. They can trade Bridgewater should a team suffer an injury and have a need for a quarterback, they can start him if they decide that Darnold somehow isn't ready, or they can keep him as a backup. Staying with the team may actually end up being the best scenario.
Another question is what is, what is Bridgewater's actual worth on the trade market? Can the Jets realistically expect to get a 2nd-round pick in return for the former Viking? A 3rd-round pick or possibly a conditional 4th-round pick? Nobody seems to have a solid answer as to what his value would and should be, but quite frankly, trading a starting quarterback for a 4th round pick doesn't sound all that appealing.
Some say that Bridgewater has no place on the team since Darnold should start this year and hopefully for years after which is certainly true. While it makes sense to get something of value in return for Bridgewater while they can instead of letting him leave after the season for no compensation give his free agent status, is it still the right move?
Of course, his 1-year contract will play a huge factor in determining the outcome since he can, in fact, walk after the season, but the Jets can always get creative in re-signing him in 2019. If Darnold looks shaky maybe they can talk him into seeing what 2019 brings and sticking around for his possible opportunity. Wherever he lands he probably wouldn't be guaranteed the starting job without an open competition first anyway.
The biggest question is, has anybody given any thought to the ultimate doomsday scenario that sees Teddy traded and Darnold somehow ends up struggling with the Jets.
While that's highly unlikely to be the case, the possibility always remains. Too many players that were supposed to be locks have ended up as busts so it's not outside of the realm of possibility. If that scenario were to actually transpire, the Jets will have traded away their insurance policy in Bridgewater and end up right back where they started.
A franchise that has been desperately searching for their star quarterback looks to miraculously have not one, but two players that are at the very least capable of starting. One ends up a bust, one is traded away for a mid-round pick, and they're back to square one looking for answers with stopgap quarterbacks.
There's no question that Sam Darnold should be the Jets' starting quarterback to begin this season and if all goes well for the next 10+ years. However, if things somehow go awry at least Bridgewater can step in and start without missing a beat. It may end up being an expensive backup plan, but as they say, "It's better to be safe than sorry."
Videos
Aaron Rodgers Injury Fallout & Jets/Bills Recap