Eight Jets who Have Surprised in Camp and Preseason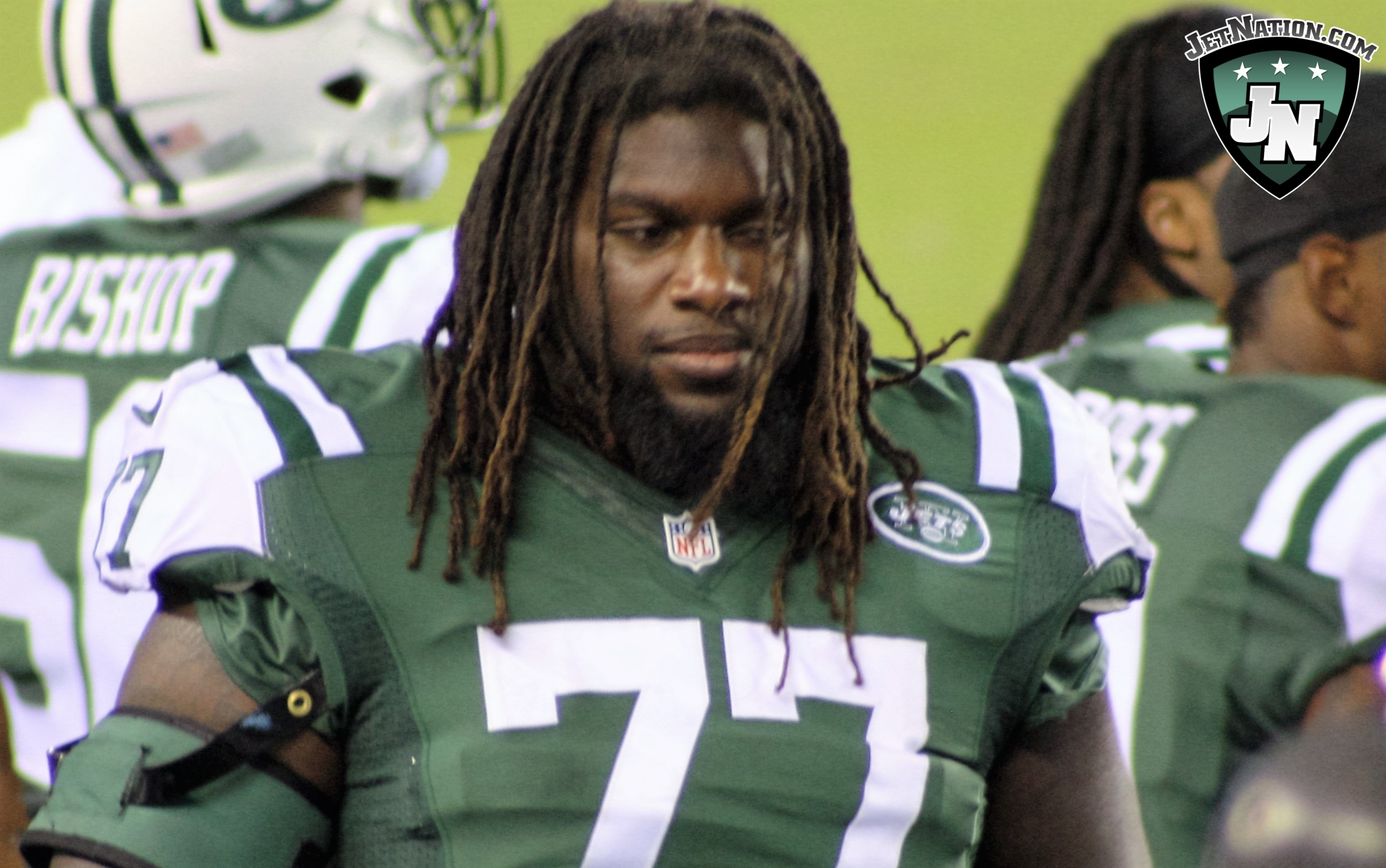 Training camp has officially wrapped up and the Jets have played their three most important preseason games with just their week four backup bonanza left on the schedule.  As is always the case, there were some players who emerged to put in some surprisingly good work and improve their chances of making the final roster.  Who makes our list?  Let's take a look.
ILB Neville Hewitt: Viewed primarily as a special teams option after coming over from the Miami Dolphins, Hewitt has looked fantastic from the day camp kicked off.  Hewitt has displayed plus cover skills as a former safety and the consistent ability to make plays at or around the line of scrimmage.  Hewitt should absolutely be among the last 53 players standing.
OG Ben Braden: This isn't to say Braden has been a dominant player this preseason, but as an undrafted free agent who spent all of last season on the practice squad, he's looked as good or better than veteran linemen Travis Swanson and Jonotthan Harrison.  The fact that Harrison and Swanson can both play center could force Braden off the roster, but he's probably worked himself in to the conversation to stick.
OG James Carpenter: The chances of Carpenter not making the roster were always slim, but how he performed was a valid concern for Jets fans.  Thus far, Carpenter has been underwhelming as a run blocker, but outstanding is pass protection.  Carpenter is currently the fifth-highest rated guard in the NFL per pro football focus with a grade of 88.6.  If that carries over in to the season, it would be a huge development for Gang Green.
DE Xavier Cooper: If Cooper doesn't make the team's final roster, it won't be because he hasn't been good enough, but merely the result of a numbers game.  With Leonard Williams, Nathan Shepherd and Henry Anderson on the roster, Cooper may be the odd man out.  With plenty of quality play late last season and this preseason, Cooper shouldn't be out of work for long.
TE Neal Sterling: You could easily pick four or five different Jets tight ends this preseason to highlight a player who has performed well, but we're going with Sterling here because despite the small sample size, the former receiver has done a much better job as a blocker than expected.  We've been saying it for weeks now, but we don't envy the Jets for having to try to cut down this group.
WR Tre McBride: A former Bears and Titans castoff, few viewed McBride as much more than a camp body just a few weeks ago.  Fast forward to today, and he has a very real chance to win a roster spot as the team's fifth receiver.
CB Rashard Robinson: The Jets have taken an extended look at Robinson this preseason as he's logged over 95 snaps.  He was hot and cold against the Giants, but he has shown the ability to stick with an opposing receiver down the field and track the ball.  He's currently ranked second on the team by pro football focus with a coverage grade of 78.0 behind Trumaine Johnson and his  82.1.  Robinson starts the season with a suspension which means the team won't have to make an immediate determination as to whether or not he sticks.
DL Folorunso Fatukasi: One of three sixth-round draft choices, Fatukasi has impressed with terrific strength at the point of attack allowing him to win one-on-one battles up front and penetrating in to the backfield on several occasions.  Fatukasi could earn some reps early on in short yardage and goal line situations.
Some rookies, some newcomers and some established vets, the Jets have had a good mix of contributions early on from a group of players who hope to keep the momentum going in to the season.
Videos
New York Jets OTA Presser Takeaways, Aaron Rodgers' Impact and Summer Delusion