Jets Confirm 18 Players Let go: Here's the List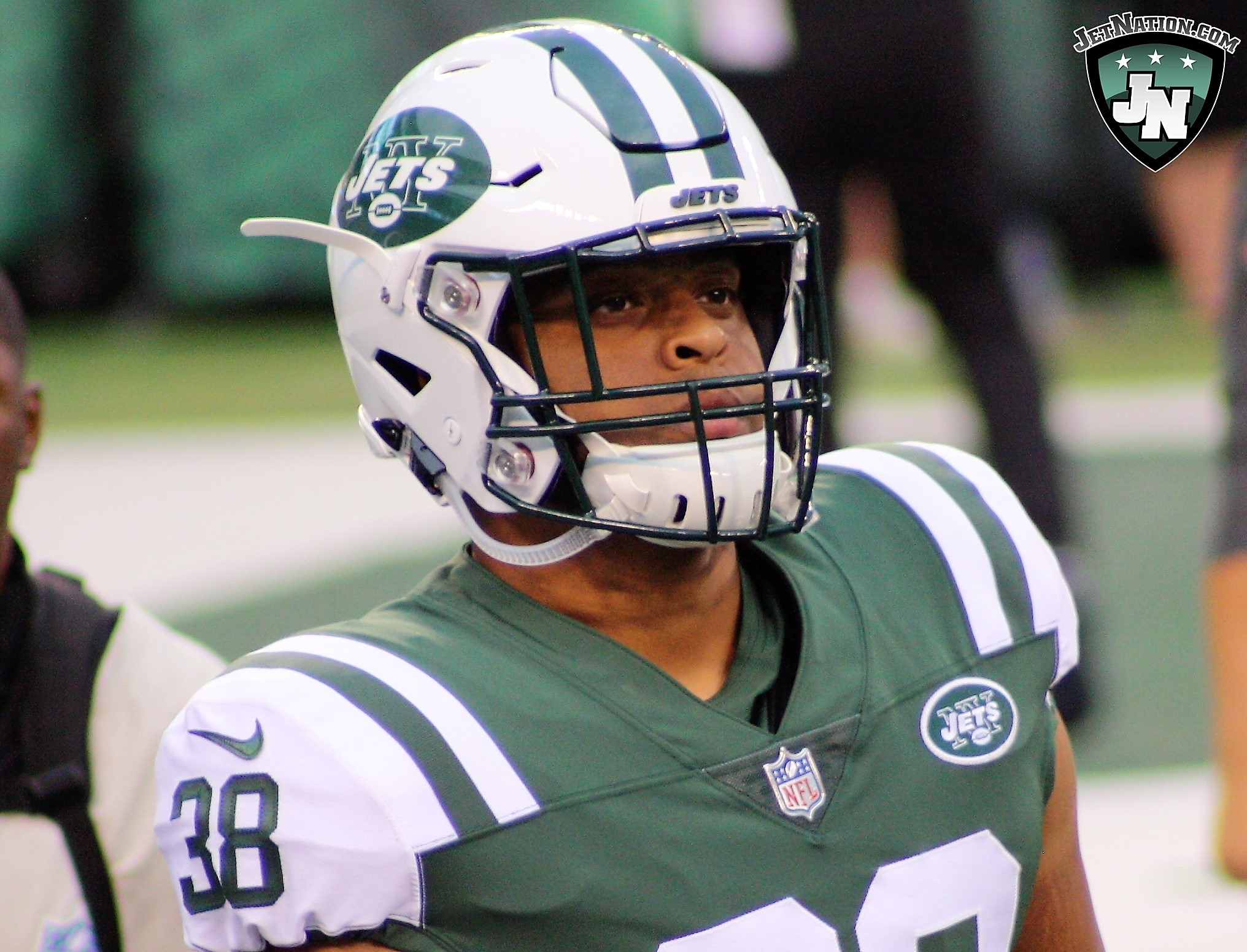 After rumors of those players being let go trickled in throughout the day yesterday, the Jets provided a list of those players on their official website.  Were there any surprises?  Take a look.
QB John Wolford: Wolford spent only a few days with the team before taking the bulk of the snaps in their 10-9 preseason loss to the Eagles.  With only two QB's on the roster, bringing Wolford back on the practice squad should be looked at.
RB George Atkinson: Atkinson had some nice moments for the Jets but was never more than a camp body with Isaiah Crowell, Bilal Powell, Elijah McGuire and Trenton Cannon on board.
FB Dimitri Flowers: Flowers wasn't getting it done as  a blocker but should be a practice squad candidate.
WR Charles Johnson: Johnson flashed early on in camp but faded over the latter portion.  Multiple drops didn't help his cause.
OL Alex Balducci: Balducci spent time with the Jets last preseason before being let go, but the team is intrigued by the former defensive lineman.  Another practice squad candidate.
OT Antonio Garcia: With so little depth at left tackle you'd hope Garcia lands on the practice squad, but he was so often overmatched this preseason that it may not happen.
OG Gino Gradkowski: A late addition in camp, Gradkowski was another long shot to stick.
OL Darius James: An undrafted free agent out of Auburn, James didn't do enough to earn a spot.
OG Dakoda Shepley: Spepley saw little action in the preseason and really struggled in pass protection when given an opportunity in week four.  Another practice squad candidate.
DL Xavier Cooper: Had the best preseason of any player on this list.  Could easily make a case for him sticking but the Jets like their depth along the D-line.
DL Mych Thomas: Undrafted free agent lineman who didn't see much preseason action and didn't make much impact when he did.
DL Kendall Reyes: Another late camp addition who didn't have much of a shot to hang around beyond the preseason.:
OLB David Bass: Got a surprisingly small number of reps in favor of undrafted free agent Frankie Luvu and free agent addition Brandon Copeland.
OLB Obum Gwachum: It looks like the Gwachum project may be over.  The Jets tried working with the receiver turned edge rusher but aside from a few plays in the early days of camp, he didn't show much.
ILB Kevin Minter: Another surprising move due largely to the fact that Kevin Pierre-Louis will start the season on the suspended list.  We projected Minter to stick around for that reason on our most recent 53-man roster projection.
CB Xavier Coleman: Our roster projection also had Coleman being cut and landing on the practice squad.  We'll see if that comes to fruition.
S Kacy Rodgers II: The son of defensive coordinator Kacy Rodgers, he did little to distinguish himself throughout the course of camp.
CB Terrell Sinkfield: Sinkfield allegedly possesses world class speed.  That didn't show up during camp and the corner who spent last season on the practice squad is sent packing.
With several players opening the season on the suspended list, the Jets have to part ways with an additional 18 players to get down to 53.
Videos
Aaron Rodgers Injury Fallout & Jets/Bills Recap