Jets Sign Jerimiah Attaochu; McGuire to I.R.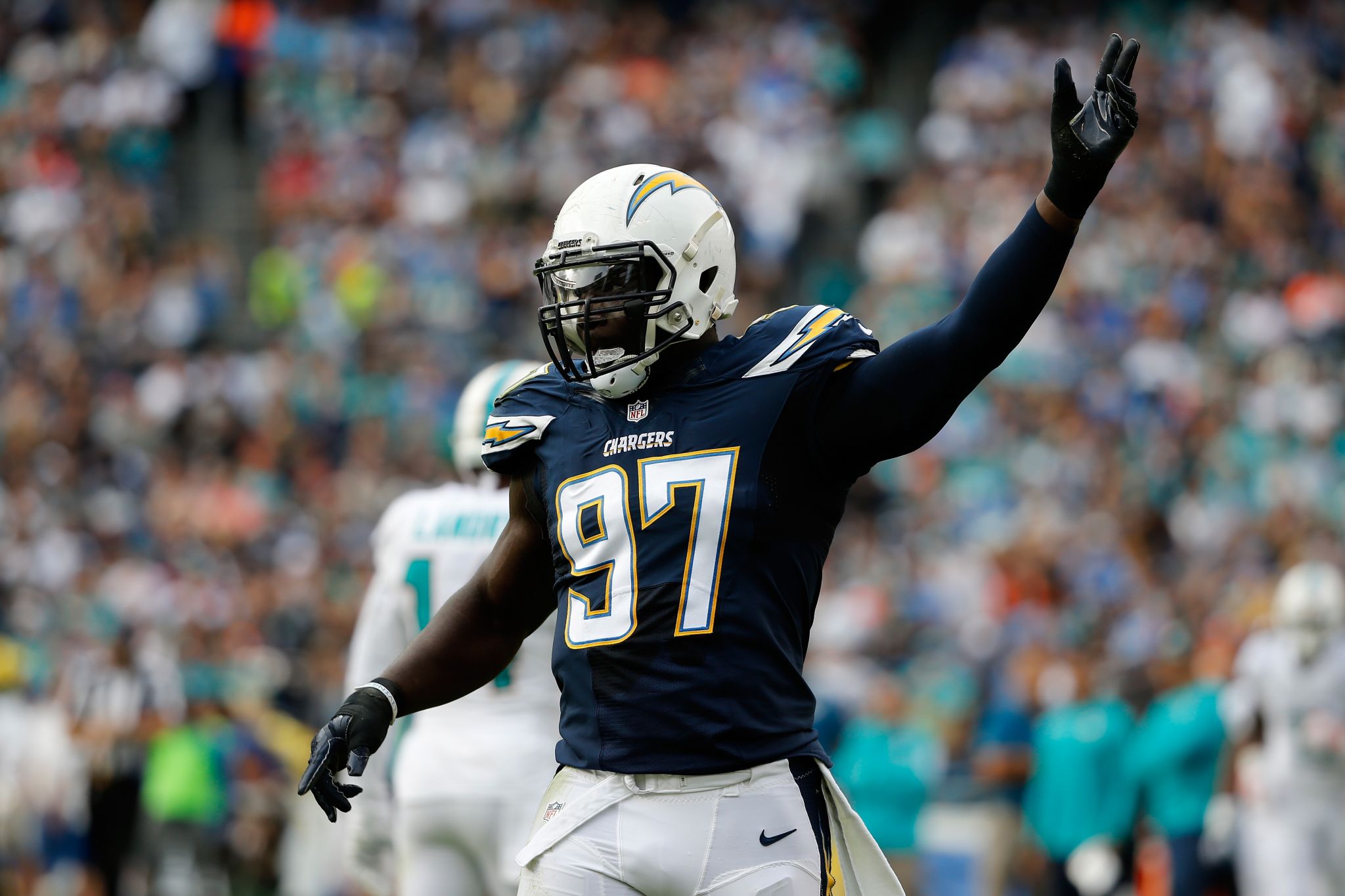 According the the report below, the NY Jets have signed OLB Jerimiah Attaochu. He spent the last four years with the San Diego Chargers, they drafted him in the second round of the 2014 NFL Draft. He played college football at Georgia Tech. The OLB has 10 career sacks and has battled injuries through out his young career. He signed with the 49'ers as a free agent in March, but he was released as they made their roster cuts.
The #Jets sign a pass-rusher https://t.co/OZ5PDcXoN1

— Ian Rapoport (@RapSheet) September 3, 2018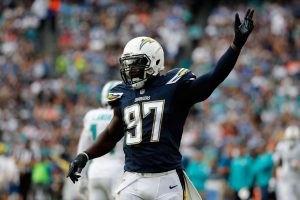 Here is his original scouting report from NFL.com.
STRENGTHS

Good burst off the snap. Heats up the edge and runs the arc. Quick inside move. Disruptive ability. Motor runs hot — keeps coming after the quarterback and chases hard from the back side. Moves well laterally and can zone drop. Has experience in even and odd fronts, having played defensive end and stand-up linebacker. Power-leverage potential. Mature and intelligent. Cares about the game and prepares like a pro. Arrow pointing up (will be a 21-year-old rookie). Ran extremely well and registered a 37 1/2-inch vertical jump at his pro day.
WEAKNESSES

Needs to get stronger (opted not to bench at pro-day workout). Gets knocked around at the point of attack. Controlled by larger blockers when they get their hands on him. Still developing pop and violence in his hands. Still learning to incorporate power into his rush (more effortful than powerful). Needs to cultivate his pass-rush arsenal. Marginal 20-yard shuttle time (4.68 seconds), indicating tight hips.
BOTTOM LINE

Attaochu is a young, heady, disruptive, relentless edge rusher who profiles as a 3-4 right outside linebacker. Interviewed well and has the look of a trustworthy, long-term starter given his pass-rush ability, motor and makeup. Needs to get stronger, but impressive display of speed, athletic ability and explosion will enhance draft standing.
The Jets also announced that running back Elijah McGuire was placed on I.R. to make room for Attaochu on the roster. Daryl Slater gives an update on the short term I.R. rules.
Regarding Eli McGuire and short-term injured reserve: If that's the route Jets choose for him, he can begin practicing after Week 6 and can begin playing after Week 8. Teams can have two short-term IR guys per season.

— Darryl Slater (@DarrylSlater) September 3, 2018
You can read more about Jerimiah Attaochu in our forums.
Videos
Aaron Rodgers Injury Fallout & Jets/Bills Recap