Jets 2018 Season Forecast is Cloudy With a Bright Future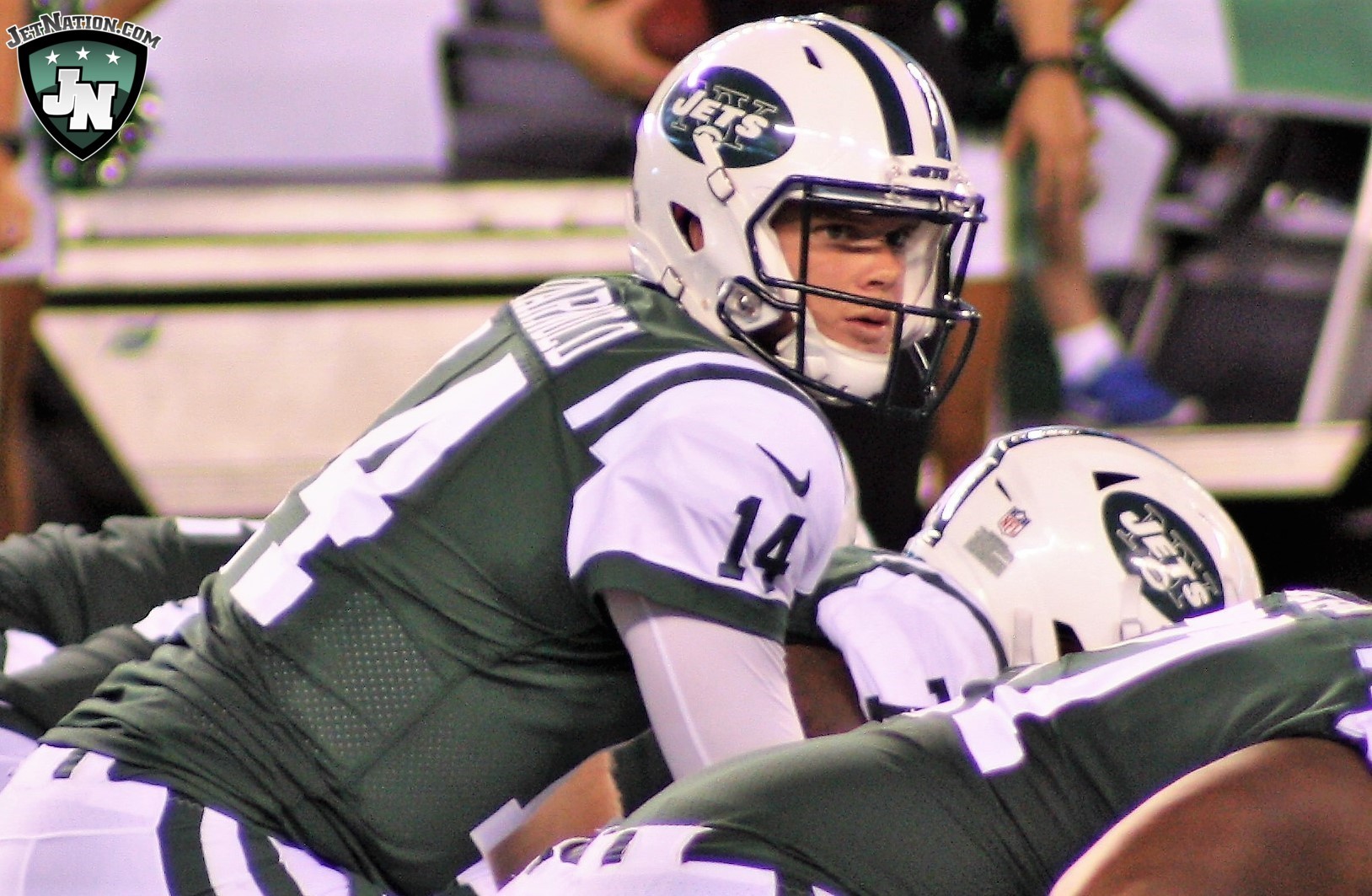 The New York Jets open their 2018 season this Monday night when they visit the Lions in Detroit for the season's first Monday Night Football match-up.  It will mark the pro debut of rookie quarterback Sam Darnold and many Jets fans couldn't possibly be more excited, and who could blame them?  This season, like any other, will be a mix of ups and downs with a few surprises thrown in the mix.  Here's a look at a few story lines we think will unfold along with a few individuals to watch and of course, the team's final record.
DarnOLD will offer something brand NEW: If Sam Darnold isn't this team's long-term answer at quarterback, it'll be nothing short of shocking.  Between his college film, college production and pre-season performance this year, he looks to have everything you look for in a franchise quarterback and more.  His only flaw up to this point has been his deep ball accuracy, so Jets fans will hope to see that improve over time.  He's a rookie, so there will be frustrating moments and tough stretches where a bi-polar fan base will question the wisdom of the pick, but all in all, he'll be the answer at quarterback that so many past regimes failed to find.
Passing game will be ready for takeoff: Despite pundits and part-time fans screaming about the team's lack of weapons, this couldn't be further from the truth.  Robby Anderson and Jermaine Kearse are back after a season that had them on pace to combine for 2,000 receiving yards last season before Josh McCown was injured.  Add to the the return of Quincy Enunwa and Terrell Pryor who both posted 800+ yards two years ago when they were healthy, and you won't find another team in the NFL that boasts that type of depth from 1-4.  Add pass catching tight ends Chris Herndon and Neal Sterling to the mix, and Darnold should have no shortage of targets.
O-Line should be just fine: This group will struggle in the run game, but if healthy, they're good enough pass blockers to keep Darnold upright and give him time to throw.  That should be the team's top priority this season when they can upgrade by adding some well-rounded blockers next season.
Secondary Could be Stressed: The Jets made a huge upgrade to their secondary by adding Trumaine Johnson, allowing them to move Morris Claiborne over to the number 2 spot.  Even if Jamal Adams and Marcus Maye show improvement from year one to year two, the lack of a consistent pass rush could find the back-end of the defense trying to cover for 5+ seconds when opposing quarterbacks drop back.  If Todd Bowles can't find a way to free up some rushers, it will be this team's Achilles heel.
Under the radar rookie: Because he missed most of the preseason schedule, there hasn't been much talk about rookie tight end Chris Herndon.  Don't let that fool you.  He had an excellent training camp and should have plenty of room to work with underneath.
Veteran on the bubble: Darron Lee still hasn't lived up to his draft slot as he has struggled a great deal in pass coverage.  If he's not going to be used off the edge to try to get to opposing quarterbacks, he'll have to prove his worth elsewhere in helping shut down the passing game.  If it's another inconsistent year for Lee, he may never see a second contract with the Jets.
No playoff mandate, but no free pass for Bowles: The roster clearly still needs to be upgraded, but Todd Bowles has the best secondary he's had since his arrival with what should be a solid defensive line.  If the "defensive genius" can't get his team to improve on last year's performance and sees another season with his defense outside of the top twenty, he could be headed to the unemployment line.  If Bowles is desperate and wants to find a way to put pressure on opposing quarterbacks, he may want to consider using Jamal Adams at the weak-side linebacker spot given the depth the team has at safety.
Breakout performer: Darnold.  He's going to have ample opportunity to drop back and sling it.  With the weapons at his disposal and his football IQ, look for a much better second-half performance than the season's first eight games.
Final Record: After going 5-11 last season, the Jets are better off at quarterback, running back, wide receiver, offensive line, cornerback, safety and inside linebacker.  O-line depth is weak, so if they lose either Kelvin Beachum or Spencer Long for an extended period, things could get ugly.  With the O-line as it is, the Jets go 9-7 with a strong second half out of Darnold.
The playoffs are unlikely, but with Darnold in the fold, the future is bright.
Videos
Aaron Rodgers Injury Fallout & Jets/Bills Recap