Position Preview: High Ceiling for Jets Young Tight Ends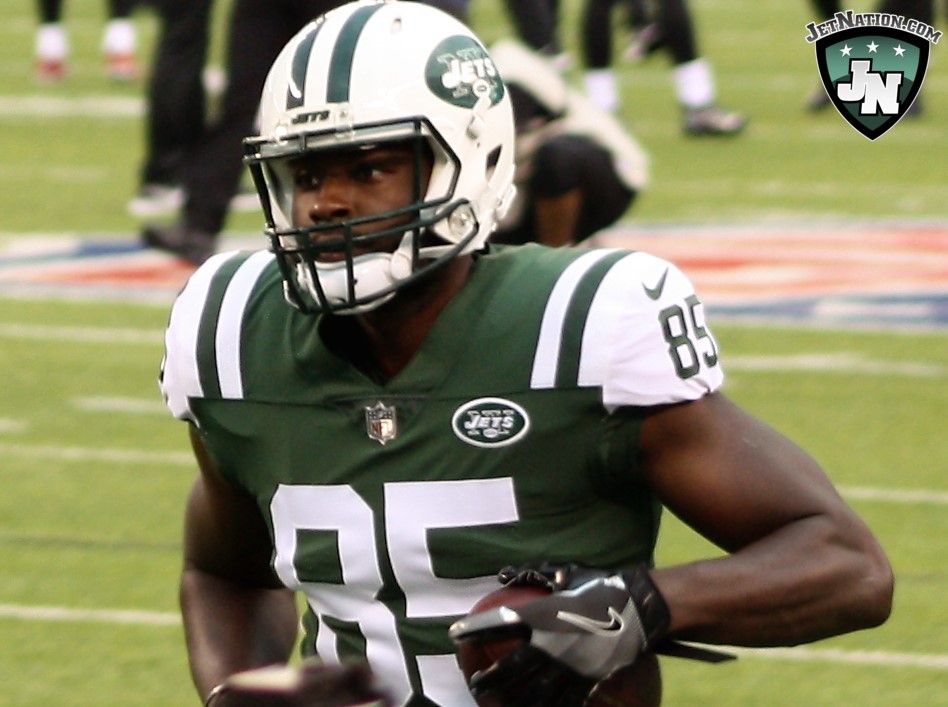 When Austin Seferian-Jenkins left the Jets in free agency this offseason, there were those who questioned the wisdom of the team's decision to part ways with their most tenured player at the position. Seferian-Jenkins has never topped 400 yards in a single season, and averaged just over 7 yards per catch with the Jets, but still there were those who viewed his departure as a major loss.
The Jet's don't have a household name at tight end, but they do have however, is a group of unproven young players looking to make a name for themselves. Throughout training camp and the preseason, the Jet's tight ends as a unit have impressed, consistently finding ways to get open and offer Sam Darnold a safety valve.  Let's take an look at the tight ends who made it through the team's final cuts.
Neal Sterling
Several media outlets have talked about how good all the Jets tight ends have looked from top to bottom. A fair number have said that they've all looked about even and anyone could emerge as "the guy." That may be the case, but  Sterling has looked superb in camp and the preseason, catching almost everything thrown to him and making some incredible catches in coverage. Sterling has done enough to not only be the starter, but prove all the naysayers wrong about the Jet's tight ends this season. A former seventh round pick of the Jacksonville Jaguars, Sterling knows this is probably his last chance to show he can be a legitimate tight end in this league, and he has taken advantage of his opportunities so far. Also, as a former college wide receiver, he has better agility and quickness than you might expect from your avearage tight end.
Jordan Leggett
Jordan Leggett was drafted in the fifth round last season, but was sidelined with a knee injury early on before eventually landing on IR. It's hard to get a good read on Leggett's progress as he missed most of the preseaon due to injury again this year. The coaching staff was impressed with him in OTA's, but the Jets will have to see if he can perform on the same level with pads on in live action.  His durability will also be a point of concern early on. If he stay on the field, Leggett and Sterling could be a great 1/2 punch this season.
Eric Tomlinson
The team's only true in-line blocking tight end, Tomlinson was a near lock to make the roster.  That being said, he isn't the potential dynamic receiving option that the rest of the group is. Tomlinson can catch the ball when given the opportunity, but don't expect him to be any real factor in the passing game.
Chris Herndon
Chris Herndon was the Jet's 4th round pick this season and he had a very good camp but was limited to just 30 snaps in the final two games due to injury. That being said, he is being viewed by the coaching staff as the bottom tight end on this roster. In receiving situations, he is third with Sterling and Leggett ahead of him. Herndon is already a decent blocker, which is becoming a lost art among tight ends, and his strong play in camp showed what he could become. For now, he is at the bottom, but that could definitely change in a hurry as he's likely the long-term answer at the position for Gang Green.
While the tight end position may have been largely absent of true NFL talent in previous seasons, it looks like the group as a whole is better off today than it has been in quite some time.  Always good news when you're bringing along a young franchise quarterback.
Videos
New York Jets OTA Presser Takeaways, Aaron Rodgers' Impact and Summer Delusion