Position Group Breakdown: Cornerbacks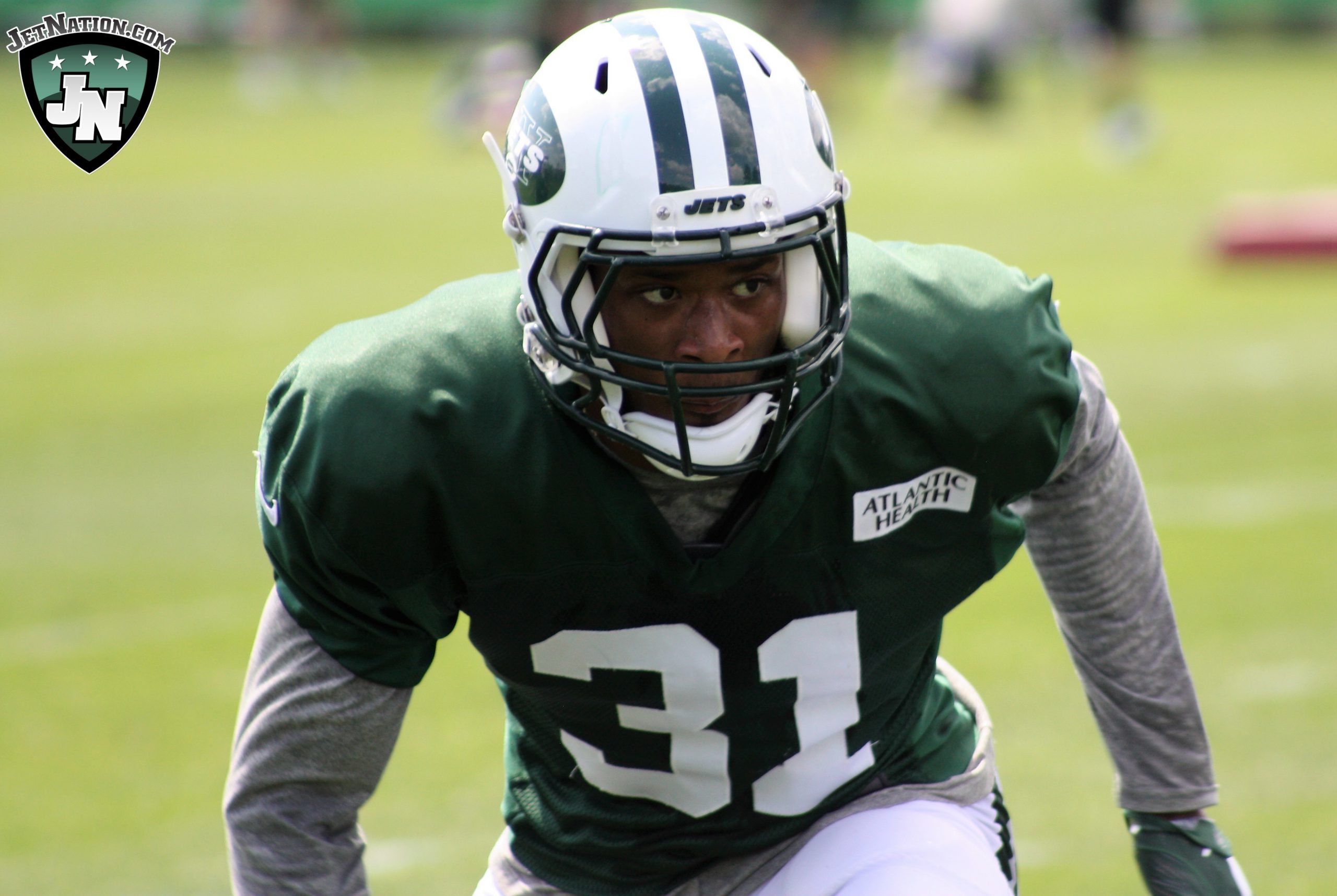 While much of the talk regarding Gang Green this offseason has revolved around the quarterback position, one could make the case that an equally important spot to their success is at cornerback.
After drafting both Jamal Adams and Marcus Maye at safety, the Jets and Mike Maccagnan knew they had to upgrade at cornerback. When the time came for the Jets to make moves this offseason, their biggest move was the free agent pickup, Trumaine Johnson.  A seasoned veteran, who has been in the league since 2012 Johnson is known for making plays as a standout corner.  Let's take a look at the Jets biggest signing and the rest of the cornerback group.
Trumaine Johnson:
When releasing their 2018 Almanac, The Football Outsiders discussed Johnson's value in the Jets secondary in saying, "I'm most optimistic about the Jets secondary compared to any other unit on their team, and it starts with reeling in Johnson. Johnson is an excellent press-man corner, fits exactly the type of style that Todd Bowles has played, and will be a difference-maker in the secondary. Morris Claiborne is a solid stopgap when healthy, and Jamal Adams and Marcus Maye should form a terrific safety tandem." 
This season it is assumed that Johnson will be covering opposing teams top receivers on a weekly basis. Johnson is a consistent playmaker, and there is no question that Todd Bowles is counting on him to lead the cornerback group. He is the closest corner in terms of talent to Darrelle Revis that the Jets have had in years. While Johnson is talented, he must have also has a reliable corner across the field in Mo Claiborne.
Morris Claiborne:
Claiborne is a reliable, and a solid corner playing on the opposite side of the field. Claiborne was tasked with guarding opposing teams top receiver last season, so this year guarding teams second best man behind Johnson should pay dividends for him. Claiborne has been vocal in expressing his high hopes for the Jets upgraded secondary this season, telling NJ Advanced Media, "I'd rather bet on myself than anything," With that being said, Claiborne expects big things from the Jets.
Buster Skrine:
As a backup corner, Buster Skrine has struggled with the Jets, largely because he is better suited as a Nickel type player that has been asked to play a lot more outside coverage. On the outside, Skrine has been extremely underwhelming with a 65.7 rating by Pro Football Focus in 2017. Standing at only 5 foot 9, it is understandable that Skrine has struggled as an outside player. Now that the Jets have solidified the corner position on the outside, hopefully Skrine can get back to his Nickel position defending the slot.
Darryl Roberts:
Roberts is expected to see a significant downgrade in snaps, but if he can hold off Derrick Jones for a backup spot, 2018 will be a success for him. The Jets have given Roberts significant roles in the past, but that could change this season.
Parry Nickerson:
Another player to keep an eye on is Parry Nickerson. The rookie out of Tulane has plenty of potential, and has looked extremely solid throughout training camp. Now that Nickerson is suited up once again, look for him to earn a spot and some significant playing time this season.
Derrick Jones: 
An incredibly athletic cornerback, Jones was a project who was taken with the ninth of nine picks by Mike Maccagnan last season.  The 6′ 2" Jones has blazing speed and off the charts athleticism that flashed several times this preseason.  Jones looks to be on the track from project corner to regular contributor.
Rashard Robinson: Like Jones, Robinson has excellent length and athleticism.  Unlike Jones, Robinson has been in the league for several years but has struggled with consistency.  At times during training camp and during the preseason, Robinson provided a glimpse at just how good he can be if he puts it all together.  Should he do so, the Jets will have gotten a steal as they acquired Robinson last season from the San Francisco 49ers in exchange for a fifth-round draft choice.
Juston Burris: Burris is in a make or break year after a sub par showing through his first two seasons.  Burris can be physical at the line of scrimmage but looks to lack the long speed needed to keep up with faster receivers.  When Rashard Robinson comes back from suspension, Burris could be the odd man out.
Conclusion:
In the end, the Cornerback position for the Jets will be one to keep an eye on this season. Most of the leadership lies on Johnson's shoulders, and if he can lead the cornerbacks this season, Jamal Adams and Marcus Maye will have the opportunity to make plenty of plays in the secondary in year two. Todd Bowles has spent countless hours putting this defense together with Mike Maccagnan.  Now it's time to see if all of the work pays off.
Videos
New York Jets OTA Presser Takeaways, Aaron Rodgers' Impact and Summer Delusion