Handing out Jets Game Balls Following 48-17 Victory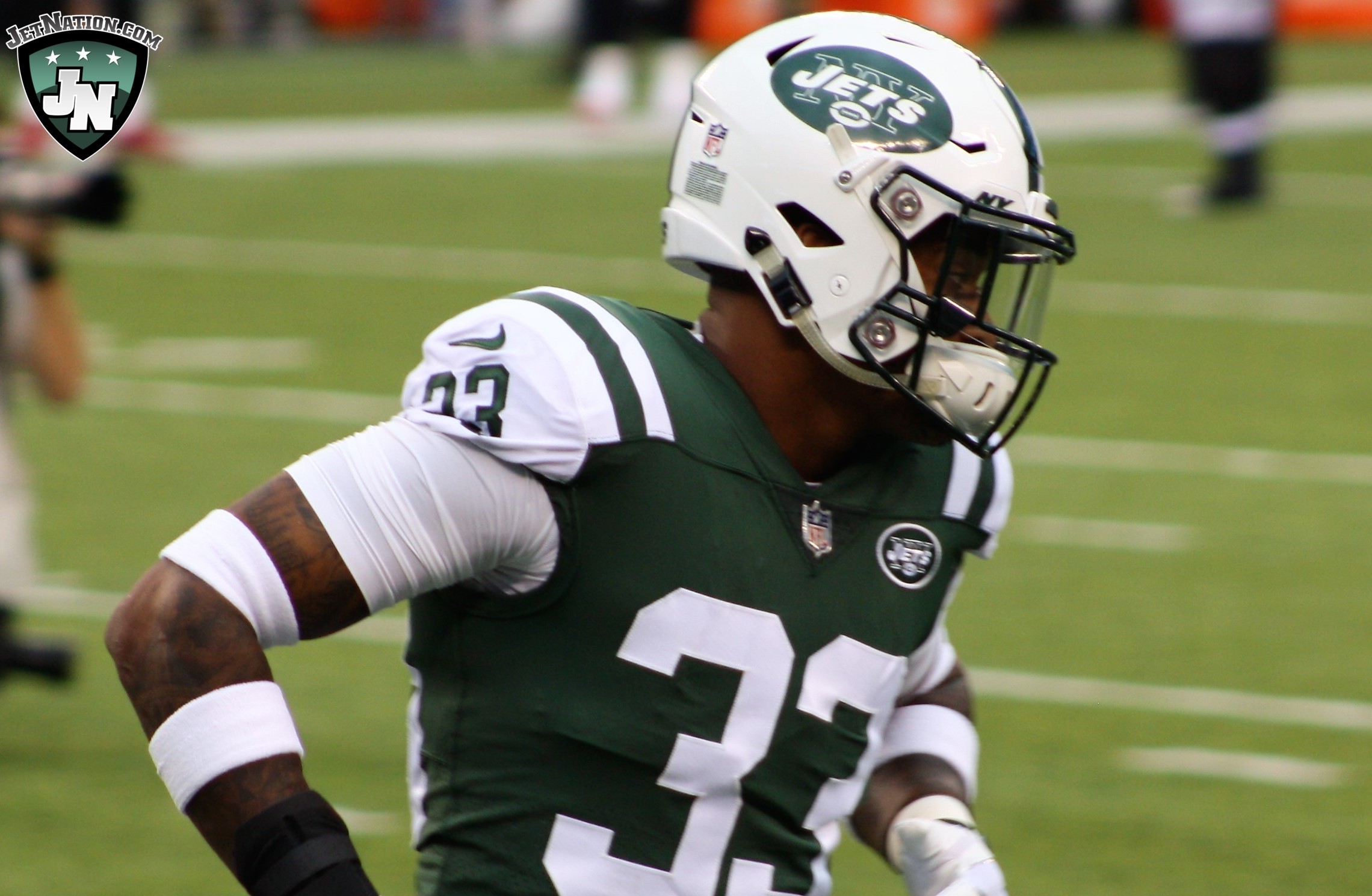 Whether it's a misinformed pundit who covers the NFL on a national level, or just your run of the mill "Same old Jets" fan who lamented the fact that the team opted to trade Teddy Bridgewater in favor of Sam Darnold, last night was a shock to the system.  In what was easily the team's best performance under head coach Todd Bowles, you have to wonder if he opted to hand out 53 game balls last night.  Regardless of how Bowles handled the accolades, here's our list of players worth of recognition.
QB Sam Darnold: No easier decision than this one.  The 21-year old rookie opened up on the road in a hostile environment and overcame a pick-6 on his first NFL pass attempt to lead the Jets to a 48-17 victory.  Everything we've raved about throughout camp was still evident.  Poise, mobility, accuracy and leadership.  What a debut.
ILB Darron Lee: Earlier this offseason we said Lee needed to start making some impact plays if he was going to avoid the "bust" label.  Well, Lee did just that with his best NFL performance to date, picking off two passes, one of which was returned for a TD.  Lee also had a handful of tackles that saw him getting through multiple blockers.  Has the light come on for Lee?
C Spencer Long: Long's addition was supposed to offer a significant upgrade in the middle over Wesley Johnson and it did just that.  No longer was the middle of the offensive line collapsing in to the quarterback,s lap.  Darnold did face some pressure but was sacked just twice while the running game churned out 169 net rushing yards.  In all reality, the entire O-line deserves a tip of the cap after months of ridicule.
WR Quincy Enunwa: Enunwa's return from injury was a resounding success.  He was Darnold's favorite target, hauling in 6 passes for 63 yards and a touchdown.  Enunwa's value to this offense can't be understated.
DL Henry Anderson: He was acquired for a seventh-round draft choice on the final day of the draft and had a great camp that carried over to last night.  Anderson had several pressures, forcing Matthew Stafford to unload the ball before he wanted to and if not for some grabby offensive lineman, would have likely come away with a sack or two.
S Jamal Adams: Adams was as disruptive around the line of scrimmage as he was last season but also made some big plays on defense.  Adams laid a jarring hit on a Detroit receiver who seemed destined for the end zone, but the ball fell harmlessly to the turf for an incomplete pass following the blow.  Later in the game, Adams would come away with his first career interception.
DL Steve McLendon: Perennially the most underrated player on the roster, McLendon had several reps in which he blew up opposing blockers, creating a hole for one of his teammates to come streaking in for a tackle at or behind the line of scrimmage. McLendon was a huge part of the Jets allowing just 34 yards on 13 carries to the Lions running backs.
PR Andre Roberts: For the first time in what seems like forever, the Jets appear to have a legitimate threat at punt returner.  Roberts had three returns for 135 yards that was boosted by his 78-yard return for a touchdown.  Fair to say the team was happy with his 45 yards per return average.
Cornerbacks: The group gets a game ball this time around.  Morris Claiborne and Trumaine Johnson had an interception each, and what was probably the best interception of the day didn't count when rookie corner Parry Nickerson made a leaping grab at the back of the end zone near the end of the half that had him ruled out of bounds.  Replay showed that Nickerson may have toe-tapped before going out, but for some reason there was no review from the officials inside of two minutes.
It all unfolded about as well as the Jets and their fans could have hoped.  The Jets should be looking forward to a raucous crowd at their home opener this Sunday when they take on the Miami Dolphins.
Videos
Aaron Rodgers Injury Fallout & Jets/Bills Recap