Darron Lee Finally Looking the Part of a First Rounder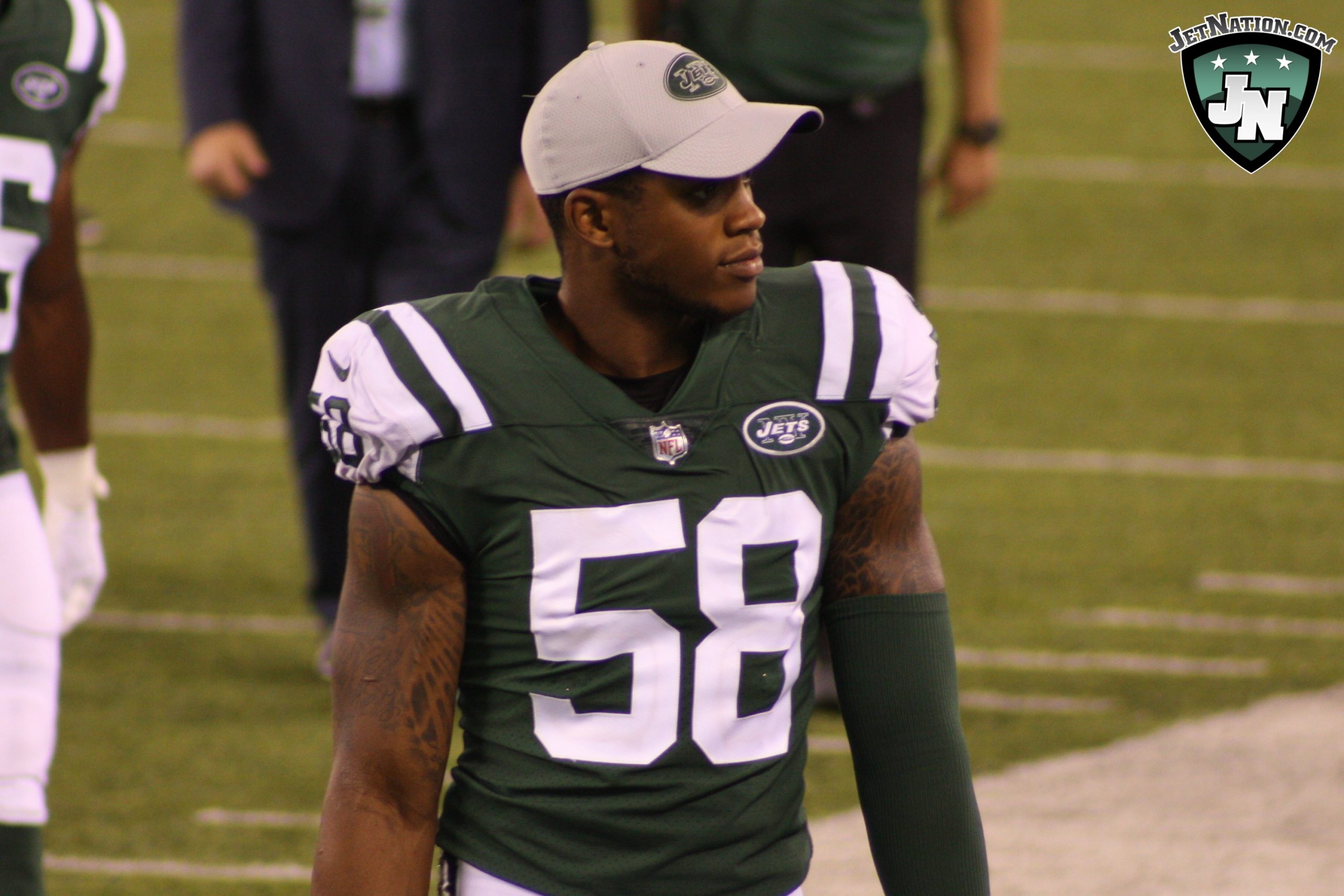 Three seasons ago, the New York Jets took Darron Lee with the 20th overall pick in the 2016 draft out of Ohio State University.  Despite having played the position for just two seasons after transitioning from quarterback, Based on his size and measurables, Lee expected to play a big role in helping the Jets improve the linebackers against the pass.
During his rookie season, Lee struggled as he was learning the nuances of the linebacker position at the pro level and what it takes to play there in the NFL. He finished the season with 73 total tackles, 2 passes defended and a sack. Not eye-popping numbers, but for a player learning the position, he was given some leeway.
Fast forward to year two with a season in an NFL system at inside linebacker under his belt, and fans were optimistic that Lee would be much improved.  There was better production as Lee tallied 94 total tackles, 3 sacks, 2 forced fumbles, and 2 passes defended. The numbers as we know however, do not tell the whole story. Darron Lee's second year was largely viewed as a disappointment as he struggled in coverage and was often caught up in traffic in the run game with a lack of impact plays.
Now entering his third pro season, Lee is hoping to avoid the bust label and is off to a strong start in doing so. as he looked like a legitimate first round pick on Monday night. Lee had his best game as a pro in pass coverage, which was evident with his 2 interceptions, returning one for a touchdown. Lee also had seven total tackles (tied for most on team), and 3 passes defended, the same number he had in all of 2017.
Obviously it's just one game, but it looks like Darron Lee may have finally turned the corner and is looking like the talent the Jets hoped he would be. If he can keep this up, Lee will go from first round miss, to a big time hit.
Videos
Aaron Rodgers Injury Fallout & Jets/Bills Recap