The Good, bad and Ugly From Season's First Quarter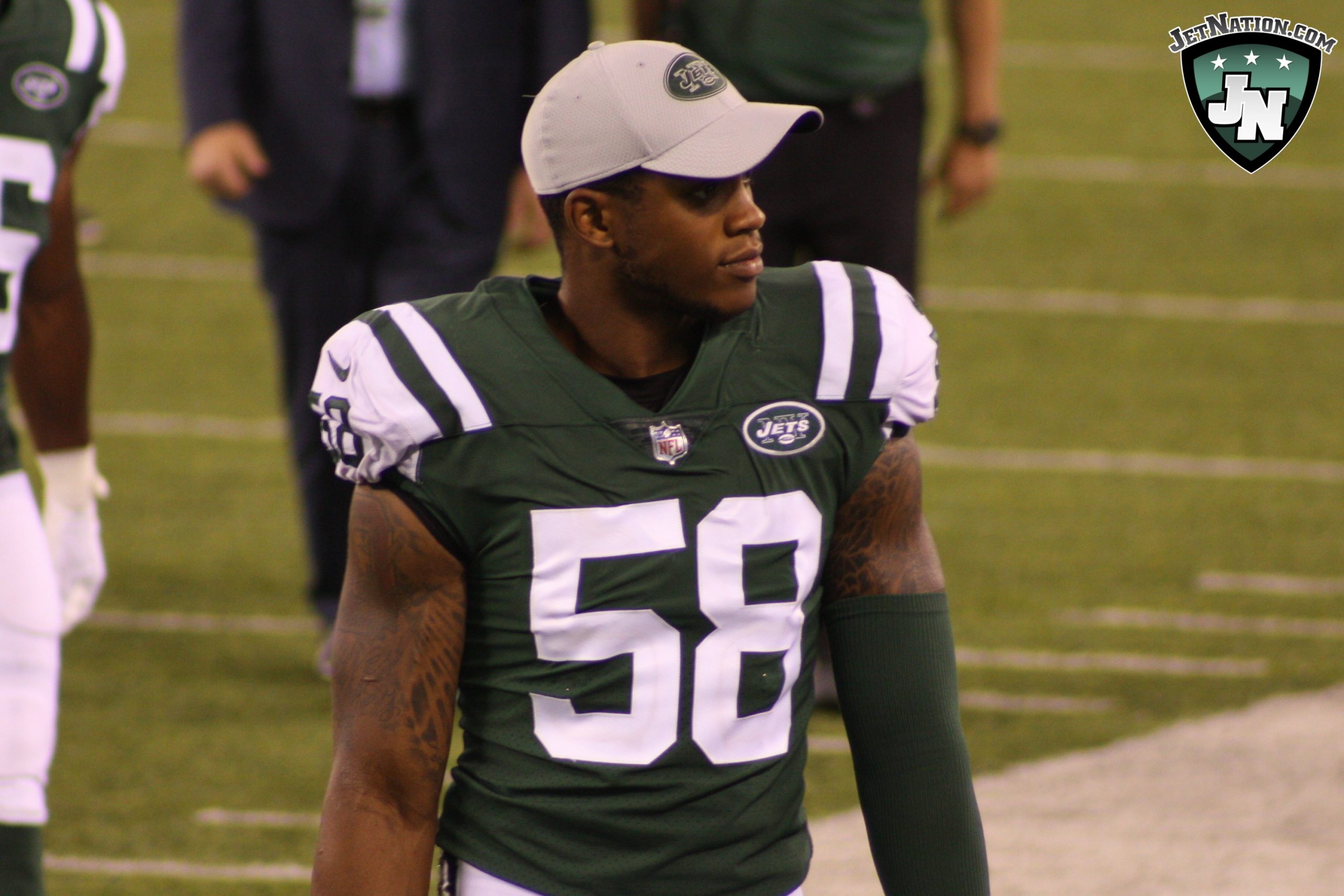 Well, Jets fans surely hoped for better than the 1-3 start Gang Green is off to this season, but Mike Maccagnan probably hoped he'd get better performance out of Trumaine Johnson when he handed him a bazilion dollars to be the team's number one corner.  Johnson has been one of several disappointments thus far, but there have also been a few positive surprises as well.  Here's our list of the good, the bad and the ugly through the first four games of the season.
The Good
WR Quincy Enunwa:
Coming in to the season there were huge question marks regarding Enunwa's health after missing all of last season with a neck injury.  Through the first four games, we've seen some of Enunwa's best football as the team's leading receiver and a candidate to earn a hefty extension at season's end.  The physicality that was present in Enunwa's game prior to the injury has not diminished one bit.
DE Henry Anderson:
Acquired by the Jets during the draft in exchange for a seventh-round draft choice, Anderson leads the team with 2.5 sacks and has been the team's best pass rusher up to now.  Like Enunwa, Anderson could be looking at a nice pay day if the Jets are looking to lock him up long-term.
OLB Jordan Jenkins:
Jenkins has quietly gotten off to a nice start.  Viewed strictly as an edge setting defender, Jenkins has two sacks through the season's first quarter and narrowly missed a third last week against the Jaguars when QB Blake Bortels was able to escape his grasp and launch a ball out of bounds to avoid the sack.
S Jamal Adams:
Last year's first round draft choice, Adams has had a couple of hiccups but has largely been a force in Todd Bowles' defense.  Whether it's been getting after the quarterback, stuffing runners in the box or dropping back in to coverage, Adams has been a force early on.
ILB Darron Lee:
It's early, but there's no denying that Darron Lee has looked like a different player as he enters year three.  While he was part of the problem with the Jets' inability to cover the Jaguars many crossing routes in week four, it's fair to say the entire defense looked lost time and again, so pinning it on one guy wouldn't be right.  That looked to be a coaching issue.  According to PFF.com, Lee has earned an overall grade of 77.2 so far.  This, after earning grades of 45.4 and 44.2 in year's one and two respectively.
ILB Avery Williamson:
Williamson has been making several impact plays for the Jets in several games, putting him at 30 tackles with 2 sacks, 1 forced fumble, a fumble recovery and a pass defended that led to an interception.
The Bad
CB Buster Skrine:
Skrine had his best season as a Jet in 2017 and the team had likely hoped he would build on that this season.  Unfortunately, he has regressed to his 2015/2016 form and has been beaten regularly in coverage.
Stunted O-line:  
The Jets O-line isn't an elite group but they're better than they get credit for.  However, teams are consistently finding a way to get pressure on Sam Darnold by using stunts and twists that, for some reason, the Jets continue to have trouble picking up.  This is something that will have to be fixed moving forward.
TE Eric Tomlinson:
The team's top blocking tight end, Tomlinson has had some killer penalties while allowing several pressures on Darnold.
The Ugly
CB Trumaine Johnson:
Yes, going from a defense with one of the best front seven's in the NFL to the Jets was bound to mean less production from Trumaine Johnson than we'd seen in the past, but he's been beaten fairly consistently early on.  Television broadcasters went so far as to question his effort against the Jaguars when he surrendered a 67-yard touchdown pass on a play in which he appeared to give up rather early in the route.  In Johnson, the Jets are likely holding their breath, hoping they didn't bring on a big-ticket free agent who isn't prepared to put forth the effort that earned him the deal.
WR Robby Anderson:
Anderson is still the team's most explosive player, but he's been largely ignored this season and has a pair of critical fumbles when he did connect with Darnold.  The first four games weren't kind to Anderson, but if he could get back on track, he lifts the Jets offense to another level.
WR Terrelle Pryor: 
Pryor's ability to make things happen with the ball in his hands flashed a bit early on, but giving up on routes from time to time has cost the Jets dearly, specifically when he pulled up short on a route against the Dolphins that ended up being intercepted in the end zone.  If that doesn't get cleaned up, Pryor may be on his way to his fourth team in four years when the season winds down.
Videos
Aaron Rodgers Injury Fallout & Jets/Bills Recap