Jets Snap Three Game Skid, Maul Broncos 34-16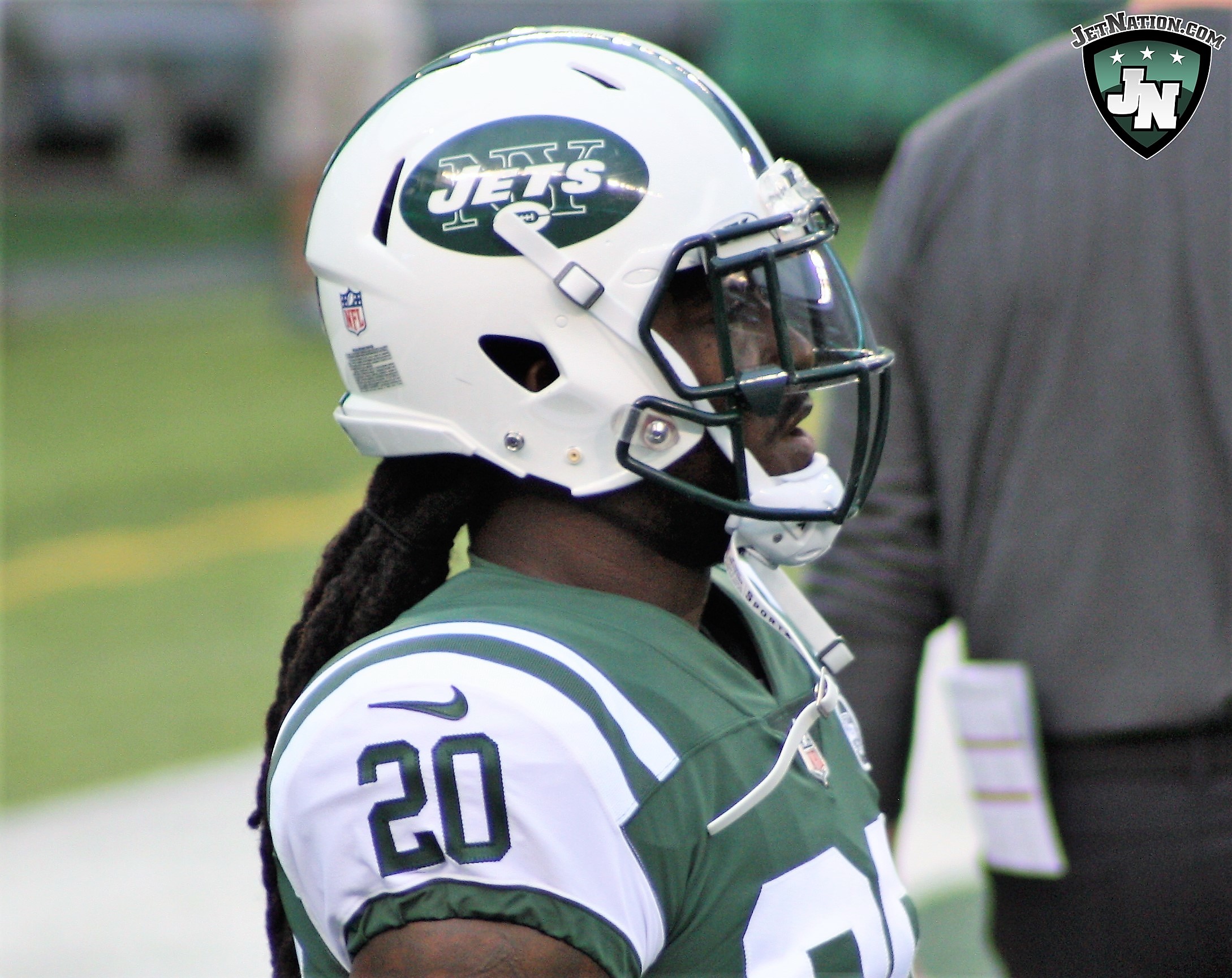 It's important to remember that it's only one game, but the New York Jets couldn't have drawn it up any better.  As a matter of fact, if  they did have the chance to decide exactly how today's win against the Broncos were to unfold, they may have chosen to have it go exactly as it did.  It was almost as if the team sat down and made a checklist, going through all of the negative commentary from the off-season and through the first four weeks of 2018 and went down the list one by one to prove the doubters wrong.
Starting with the offensive line, a group that has played better than many seem to realize, how about a whopping 323 yards on the ground, including a record 219 for Isaiah Crowell. as he and Bilal Powell, who had 99 yards of his own led the way.  As far as the pass protection goes, there were some who predicted double-digit sacks for the Broncos defense.  When all was said and done, Sam Darnold was sacked just once, and that was largely the result of an errant snap from Spencer Long out of the shotgun that  moved Darnold off his spot before the play got going.
No play makers on offense has been a running theme among the ill-informed for several months now. Well, as a part of his 219 yards, Isaiah Crowell had a 77-yard touchdown run to go along with another 54-yard run.  Robby Anderson, the guy who some said should have been benched/cut and was overrated because he had a couple of fumbles early on? All he did was haul in 3 passes for 123 yards and a couple of deep touchdowns of 76 and 35 yards.
This team can't get to the quarterback?  No, they're not the Sack Exchange, but with a total of four sacks today, they're on pace for 40+ sacks on the season after registering just 27 last year. Clearly the result of adding Henry Anderson in a draft day trade with the Colts, the re-emergence of Leonard Williams, who has 2.5 sacks in his last two games, and Jordan Jenkins playing well off the edge with a couple of sacks of his own.
Mike Maccagnan should have kept Teddy Bridgewater.  Starting Sam Darnold was mistake.  Okay, this mantra may have been one from a small minority of fans, but Darnold had three touchdown passes today, and if not for some missed pass interference calls from the officials, could have had five.  He hit Robby Anderson on the aforementioned deep balls, Terrelle Pryor on a slant-and-go, and had his sights set on Jermaine Kearse and Quincy Enunwa in the end zone on separate plays.  Both plays saw the receivers blatantly interfered with, but neither drew a flag.
As mentioned above, it's one game, and this doesn't solve all of the Jets' problems, but it shows that when the game plan is right, and the players execute, this team has far more talent and ability than many realize or are willing to admit.
Enjoy it Jets fans.  It looks like your quarterback has arrived.
Videos
Aaron Rodgers Injury Fallout & Jets/Bills Recap