Jets Game Balls Following Blowout win Over Broncos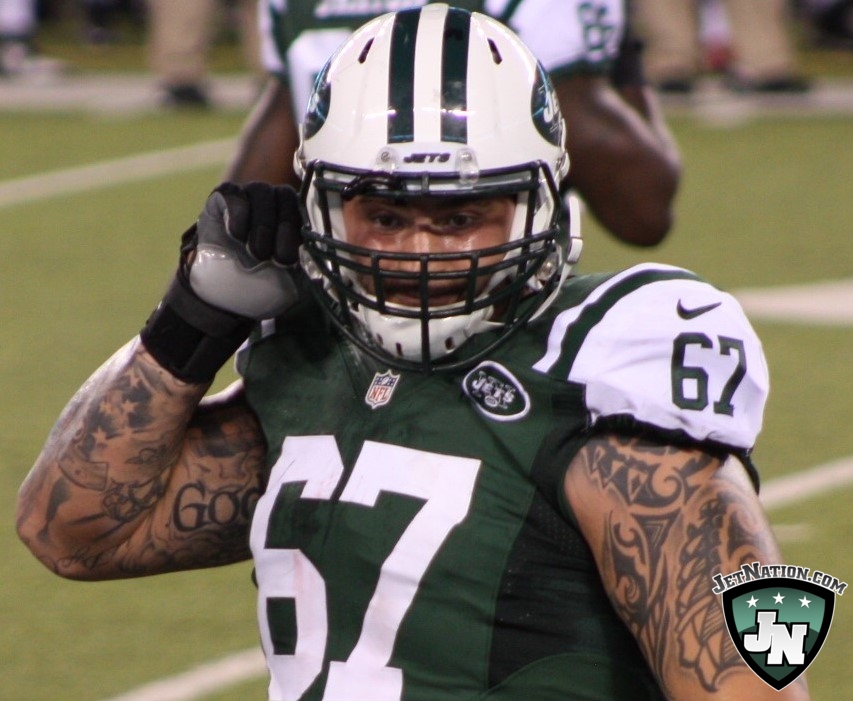 You know it was a good game when you're trying to pick a few Jets to earn recognition for standing out and it begins to feel like a modern-day "everyone gets a trophy" league.  From top to bottom, on offense, defense and special teams, there were players and entire units that stood out.  Here are just a few that top the list.
The Offensive Line:
It's impossible to select just one player on the line because as a unit, they were dominant.  Outside of some errant snaps from center Spencer Long out of shotgun, the o-line was as good as you'll get in a pro game.  In facing one of the most feared defensive fronts in the NFL, the Jets allowed just one sack, while paving the way for 323 yards on the ground, including a team-record 219 for Isaiah Crowell.
RB Isaiah Crowell: 
Crowell's touchdown celebration following a 77-yard score wasn't obscene, but some of the moves he put on the Broncos defenders sure looked to be.  Crowell said all of the right things after the game, heaping praise on his offensive line, but he certainly made a lot of those yards happen after hitting the second level and breaking a few ankles before hitting the end zone.
DL Leonard Williams:
In his best game since the 2016 season opener in which he had 2.5 sacks, Williams was unblockable against the Broncos, picking up a couple of sacks and disrupting the Broncos offense all day long.
Sam Darnold:
Darnold's accuracy was a bit spotty as he completed just 10 of 22 attempts, but the most important aspect of his day was his deep ball accuracy.  It's been erratic since the early days of training camp and continued all the way up until last week.  Connecting on touchdown passes of 76 ,35 and 20 yards was a great site for Jets fans to see and something that should help the offense get to the next level if he's even close to being that accurate moving forward.
WR Robby Anderson:
Those calling for Anderson to be cut or benched due to a pair of early fumbles may want to change their tune after he hauled in TD grabs of 76 and 35 yards against the Broncos.  It's an element of the Jets passing game that they'll  need to sustain if they're looking to back defenses off and keep them honest, limiting the number of heavy blitzes and stacked boxes that the offense will have to contend with.
S Marcus Maye:
In just his second game back from injury, Maye made his presence felt in multiple ways.  The safety was credited with 8 tackles (6 solo) a half a sack, a pass defended and a game-ending interception that earned him the dubious distinction of having the longest return in NFL history that did not result in a touchdown as his 104-yard jaunt ended at the Denver 1-yard line.
Morris Claiborne:
Claiborne had multiple pass break-ups and performed better than the injured Trumaine Johnson has played at any point this season.  The Jets secondary allowed some pretty gaudy numbers to Case Keenum, who had 377 yards through the air, but much of that came when the outcome was no longer in doubt and the Jets were playing soft coverage.
PR Andre Roberts: 
Roberts had another big return that saw him shed several tacklers on his way down the left sideline and reminded the Jets of the fact that they do in fact have a weapon on special teams that has been limited of late as opposing teams have consistently forced him in to fair catches or pinned him inside the 10-yard line.
Videos
New York Jets OTA Presser Takeaways, Aaron Rodgers' Impact and Summer Delusion