Crowell Wipes Slate Clean With Record Setting Performance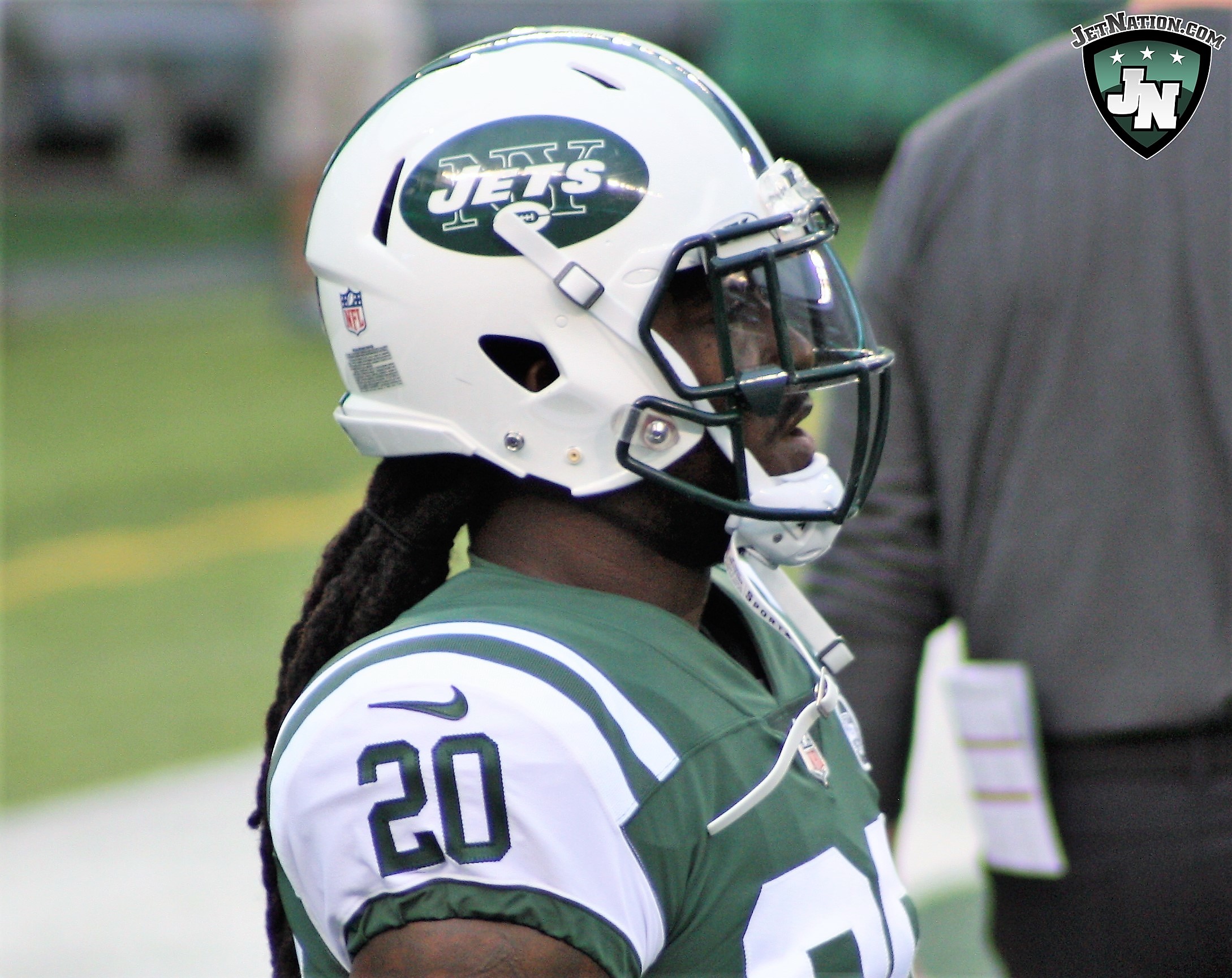 And just like that, all is forgiven.  They say that winning in pro sports cures all, and dominant performances like the one Isaiah Crowell had yesterday doesn't hurt either.  Crowell's outing against the Denver Broncos will go a long way in reversing any ill will from a fan base that was less than thrilled when he used a football as a prop to "wipe" himself with after scoring a touchdown against the Cleveland Browns just a few weeks ago.
Now, after failing to gain a single yard on four carries last week, Crowell broke out in a way that no Jets fan had ever witnessed from Gang Green, churning out 219 yards on just fifteen carries to establish a new team record.
More "As the Cro Flies": In NFL history, 273 players have rushed for at least 180 yards in a game. The player w/ the best yards/carry on that list: Isaiah Crowell, 14.60 yds/carry (219 yds on 15 carries) for Jets vs Broncos today at MetLife. pic.twitter.com/kJ2m9YvjHM

— Randy Lange (@rlangejets) October 8, 2018
According to Jets team reporter Randy Lange, Crowell's eye-popping 14.6 yards per carry is the best among any player to reach the 180 yard rushing mark among the 273 players who had done it previously.
Crowell used a combination of excellent blocking from his o-line, a bit of power and a few nifty moves down the field to get to 219 in a game that has Jets fans as happy as could be with their featured running back…for now.
Videos
NY Jets Phase 3 OTAs, Expectations and a Minor Calf Tweak with Greg Renoff