Elijah McGuire Returns to Practice; Injury Updates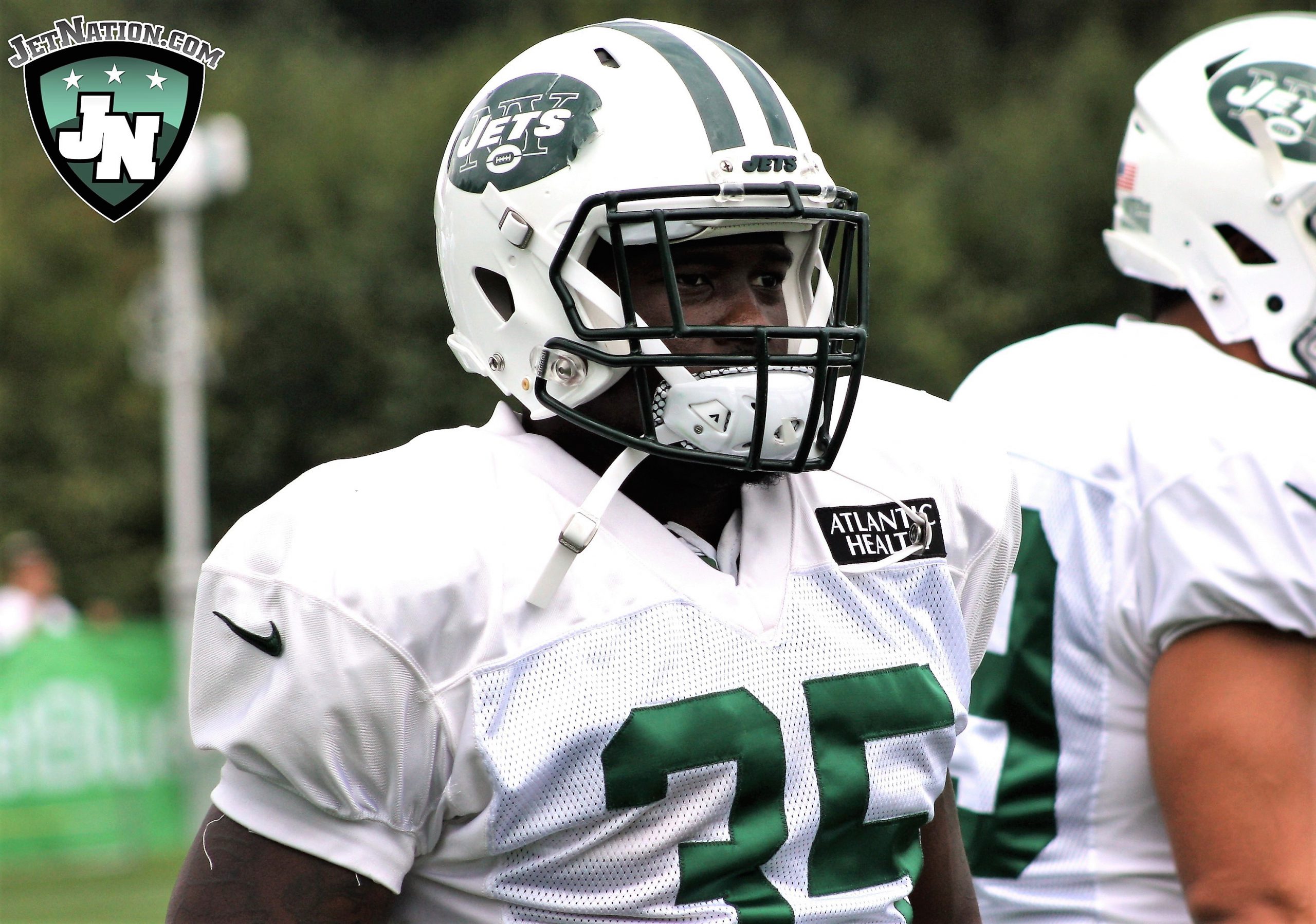 The NY Jets released their injury report for the Vikings game. One name on there that will cause concern is Sam Darnold. He is listed on the injury report for his "right elbow". He did participate fully in practice and the injury isn't considered serious. The list of who didn't practice on Wednesday is long.
DB Buster Skrine (concussion), RB Isaiah Crowell (foot), WR Robby Anderson (hamstring), DL Leonard Williams (back), LB Kevin Pierre-Louis (foot), DB Trumaine Johnson (quad), WR Terrelle Pryor (groin), DB Marcus Maye (thumb), WR Quincy Enunwa (ankle)
Marcus Maye and Quincy Enunwa are both definitely out this week and their exact timeline to return is not 100% clear yet. Nobody else has been ruled out for Sunday at this time.
Running back Elijah McGuire returned to practice and he could be activated in two weeks. Todd Bowles had this to say, "It looked like it was his first time back. He'll get used to the pads and get used to running as he goes, and we'll go from there."
RB Elijah McGuire was officially designated for return/IR by #Jets today, meaning he could begin practicing today and be back to play in games in a few weeks.

— Dennis Waszak Jr. (@DWAZ73) October 17, 2018
RB Elijah McGuire is practicing. He has been on IR with a foot injury. Can return to games in 2 weeks. #NYJ

— Brian Costello (@BrianCoz) October 17, 2018
Center Spencer Long is still listed for both his knee and his finger. Coach Bowles did confirm that the finger is impacting Long's ability to snap. With several bad snaps over the past few games that is something that needs to get fixed in a hurry.
Here is the full injury report: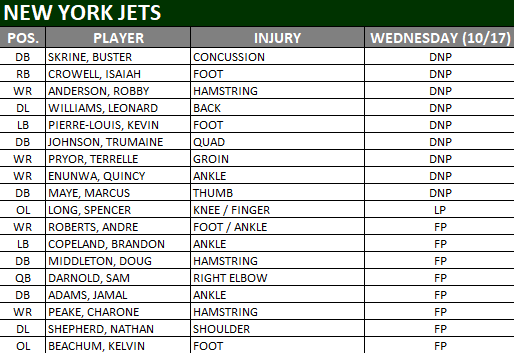 Videos
Aaron Rodgers Injury Fallout & Jets/Bills Recap