Key Takeaways From Jets Loss to Vikings; Down day for Darnold, More Troubles for Long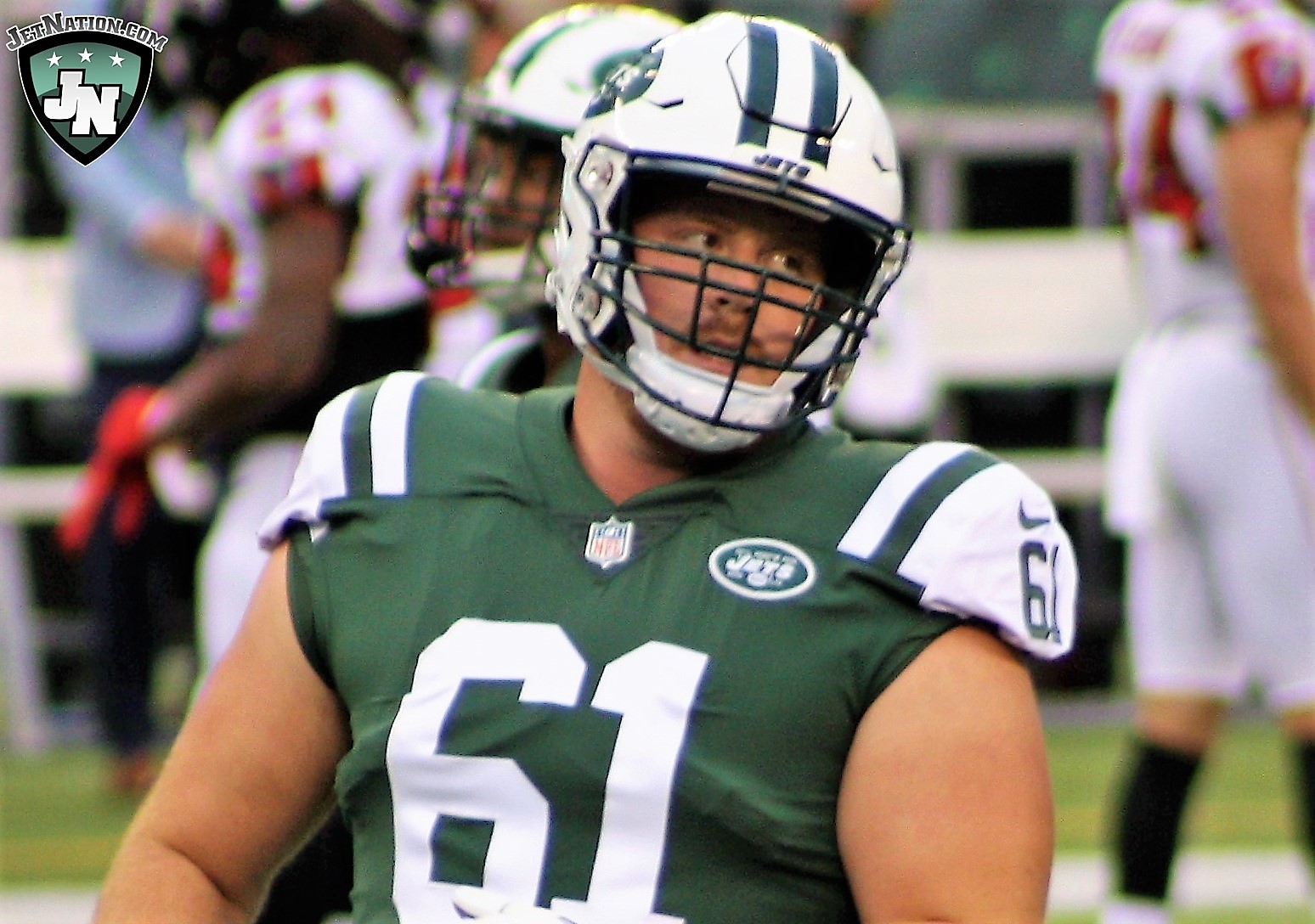 Just a few random thoughts, notes and quotes following Gang Green's 37-17 loss to the Minnesota Vikings at MetLife Stadium that dropped the Jets to 3-4.
The Jets receivers are dinged up, but Sam Darnold didn't help himself out by ignoring Jermaine Kearse (2 targets, 0 receptions), overthrowing Robby Anderson on a deep ball and completing just 42% of his passes as one after another sailed off target.  Even if you take away the drops his receivers had, Darnold still only completed roughly 50% of his passes.
Something has to be done about Spencer Long's issues with snapping the football.  Even if it means starting Jonotthan Harrison for a week or two while Long's hand heals up, it may be worth it.  Long's struggles have been one of the season's biggest surprises as he's been nowhere near the player he was with the Redskins.
More ridicule for the pass blocking this week on Jets twitter and the forums at JetNation.com, but the game and the numbers don't support the hysteria.  Darnold had at least 2.5 seconds to throw on 59.6% of his drop backs according to pro football focus.  That number ranked 9th in the NFL this week.  In fact, Minnesota's Kirk Cousins fared far worse against the Jets, having 2.5 seconds or more on just 44.2% of his drop backs, good for just 19th in the NFL in week seven.
It's taken quite a while, but after years of not having a legitimate play maker at tight end, the Jets look to have one in Chris Herndon.  We spoke at length about the tight ends during training camp with Herndon making one great catch after another.  After a few weeks of getting his feet wet, we're now seeing some of that carry over to the games.
One week after being aggressive before the half, Todd Bowles went back in to his shell against the Vikings, allowing 30+ seconds to run off the clock before getting the ball back before the half.  Instead of operating with 1:20 left, the Jets were faced with :40 seconds to work with.  When asked about it after the game, Bowles said he was "good with the decision".
Parry Nickerson looked better in coverage and seems to be taking baby steps from week to week as his playing time increases.  Even still, his lack of awareness on an incomplete pass/fumble from Kirk Cousins likely cost the Jets a shot at an easy touchdown that could have changed the complexion of the game.
The team's depth at safety was also a key point we discussed ad nauseam during the preseason, and now it's going to be tested.  Marcus Maye has a broken thumb and Doug Middleton has a torn pectoral muscle.  This elevates Terrence Brooks to the starter role while the Jets may look to bring back JJ Wilcox or elevate Brandon Bryant from the practice squad.
You have to tip your cap to Darryl Roberts.  The guy had a fantastic game at cornerback with a couple of pass break ups and 10 solo tackles.
All 22 still isn't available, but looking forward to checking out Darron Lee in coverage.  Pro Football Focus gave Lee a grade of 90.1 in pass coverage, his fourth game this season with a grade of 78 or higher.  Through is first two pro seasons, Lee had never graded out at 78 or better even once.
The only thing keeping Eric Tomlinson on the roster might be Jeremy Bates' scheme.  The Jets run a lot of 3 TE sets.  Given how well Chris Herndon has performed as a blocker, Tomlinson might have already been given his walking papers if the Jets ran a more conventional 1-2 TE sets.
Keeping up with the earlier note on the Jets pass blocking in week seven, the unit is still ranked 10th in the NFL in pass blocking per PFF.  As expected, the run blocking has been far worse at 27th.
Jamal Adams continues to provide improved coverage at safety and was a terror around the line of scrimmage, picking up 3 tackles for loss, a career high.
Videos
NY Jets OTA Recap; Robert Saleh Cancels Minicamp