Surprise Performers and Disappointments Through Season's First Half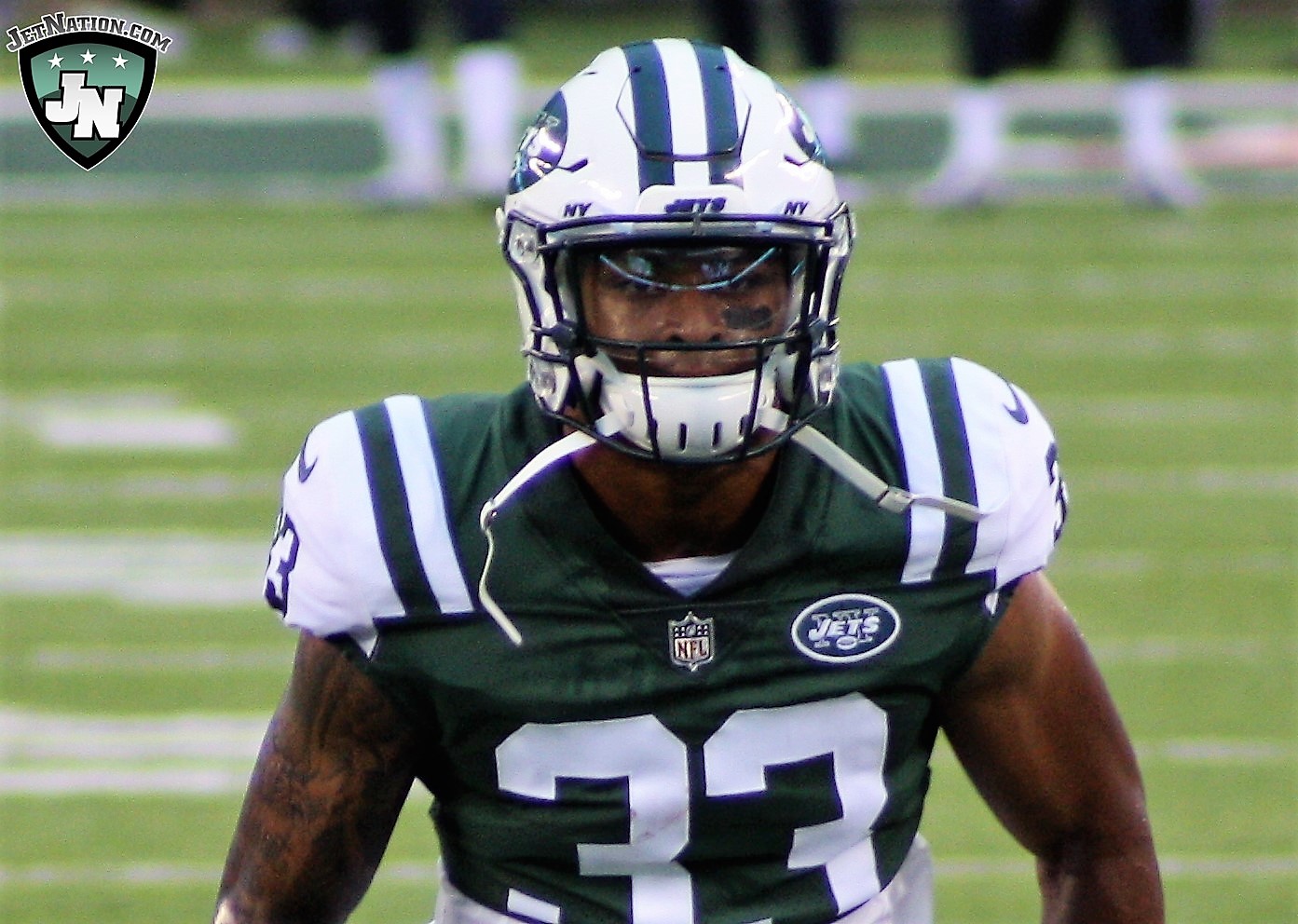 The New York Jets are sitting at 3-5 at the season's half way mark and as is the case every season, there have been plenty of surprises.  Some good, and others not so good at all.  What are the biggest that have stood out thus far?  Let's take a look, starting with the pleasant surprises.
The Pass Blocking:
Prior to the start of the season (and somehow, even still today), there were legions of fans calling this group one of the worst in the NFL.  People convinced themselves that they were going to "get Sam Darnold killed" and had already proclaimed the need to replace everyone in the group.  Well, through 8 games, the Jets offensive line has graded out as anywhere from average to above average in terms of pass blocking.  According to NFL nextgen stats, Darnold is 10th in the NFL among starters in the amount of time he has from snap to throw, while his Offensive line ranks 11th in the NFL in pass blocking efficiency according to pro football focus.  Four of the five players on the Jets line have earned an "average" grade or higher, with Spencer Long bringing up the rear at 55.8.  Kelvin Beachum has been the Jets best pass blocker, grading out at 82.5 while allowing just two sacks.
TE Chris Herndon:
We spent all of training camp raving about Herndon's performance during team drills and after a shaky debut, he's proving himself to be a legitimate weapon in the passing game.  Herndon has scored TD's in each of his last three games and has also shown himself to be a solid blocker.  Watching Herndon and Darnold should be a welcome sight for Jets fans for many years to come.
ILB Darron Lee:
Lee was written off as a bust by plenty of fans prior to the season and we even claimed he hadn't reached that point yet, but was on the verge as he started year three.  Well, it's safe to say that Lee is looking a lot more like a first round pick than a guy who could be on his way out of the league.  Through the season's' first 8 games, Lee has looked like a different player.  After earning pass coverage grades of 40.1 and 42.6 in his first two seasons, pro football focus currently has him graded as the NFL's top cover linebacker at a whopping 89.8.  Covering backs and receivers is what Lee was brought in to do, and this season it looks like the light has truly come on.  Will that keep up through the season's second half?  We'll have to wait and see.
S Jamal Adams:
After allowing opposing quarterbacks to complete 63% of their passes to go along with an eye-popping six touchdowns last season, there were some legitimate concerns regarding Adams' ability to cover.  This season, the safety has yet to allow a TD pass while holding opposing QB's to a 56% completion percentage according to PFF.  Adams has also matched his rookie total of six passes defended while racking up 56 tackles (6 for loss), 2 forced fumbles, an interception, a sack and nine quarterback pressures.
QB Sam Darnold:
The stat line doesn't look all that impressive with 11 touchdowns to 10 interceptions to go along with a 55.2% completion percentage, but Darnold has shown great poise and mostly good decision making early on.  With injuries to his receiving corps he's been slowed, but was progressing nicely before his targets began to fill the trainers room.  If the Jets can get Robby Anderson and Quincy Enunwa back on the field in the second half, it will be a critical time to monitor Darnold's continued growth.
And now, the disappointments:
C Spencer Long:
Long came over from the Washington Redskins as a free agent after grading out as one of the better pass blocking centers in the NFL.  Through 8 games with the Jets, he's looked nothing like the player we saw on film when he was signed or like the guy who graded out as such a quality pass blocker by PFF.  Whether it's the scheme, the new surroundings or nagging injures, Long hasn't been the same player and he won't be around next season if he doesn't return to form at some point down the stretch.
CB Trumaine Johnson:
Jets fans had better be hoping Johnson's early sturggles are due to the fact that he's left multiple games for one reason or another due to injuries.  Johnson didn't look anything like the player the Jets thought they were getting who was twice franchise tagged by the Rams.  Following a disturbingly slow start, Johnson went on the shelf with a quadriceps injury and hasn't played in several weeks.  If he's the same player post-injury that he was pre-injury, the Jets will be facing some serious buyers remorse.
TE Eric Tomlinson:
Tomlinson is on the roster almost exclusively as a blocker, but he has regressed this season compared to what we've seen from him in the past.  The fact that the Jet like to run a lot of 2 and 3 tight end sets could keep him around, but if the Jets went with more traditional sets, he'd likely be out of the job.
CB Buster Skrine:
Because of his struggles in his first two seasons with the Jets, not many fans expected quality play out of Skrine this season, but the fact of the matter is that he had far more good games than bad under new defensive backs coach Dennard Wilson.  Any hopes of Skrine taking another step in the right direction have disappeared as he continues to be a liability in coverage.
DE Nathan Shepherd:
Don't get us wrong here, we understand that Shepherd is a rookie who is transitioning from a small school program.  He's also shown noticeable improvement over the course of the past few weeks, so he looks to be trending in the right direction.  However, going eight games without a single sack is a disappointment for a third-round draft choice.
Videos
Aaron Rodgers Injury Fallout & Jets/Bills Recap