Darnold's top Targets on the Mend? Jets vs Dolphins key Head-to-Head Matchups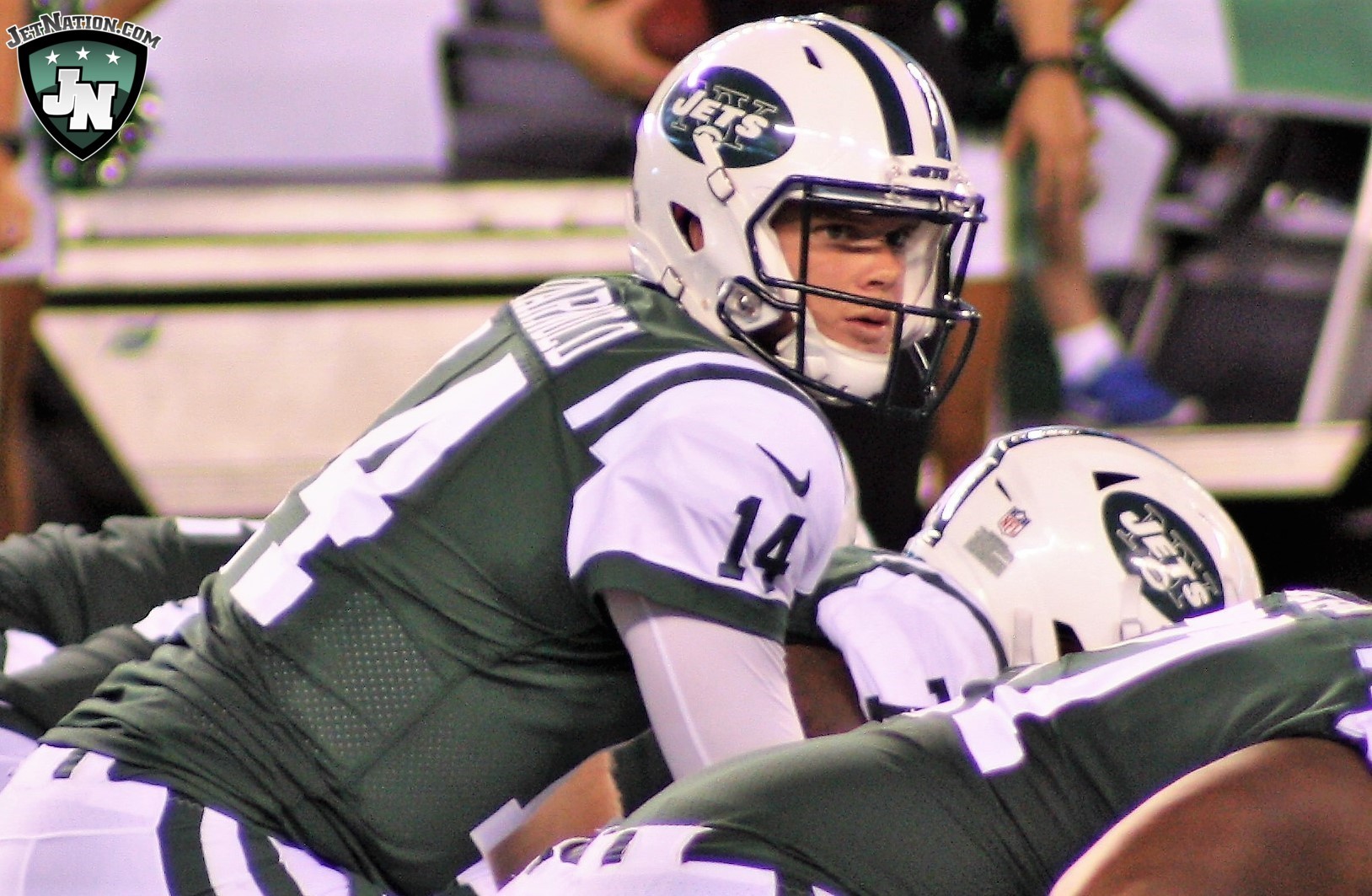 The 3-5 New York Jets prepare to face Brock Osweiller and the Miami Dolphins on the road as they look to get back in the win column following a pair of losses to the Minnesota Vikings and Chicago Bears.  The Jets have been shorthanded on offense without wide receivers Quincy Enunwa and Robby Anderson of late, but that could change on Sunday.  Here are our key matchups.
WR's Robby Anderson/Quincy Enunwa vs CB Xavien Howard:
Anderson and Enunwa have both missed time with injuries of late, but both are listed as questionable heading in to the contest.  If even one of them goes, they'll see plenty of Xavien Howard who intercepted Sam Darnold in the end zone the last time the two teams met.
LG James Carpenter vs DL Robert Quinn:
Quinn is having a relatively quiet season (21 tackles, 1 sack) but he dominated Carpenter in the team's first meeting.  It was against the Jets that Quinn had his lone sack on the year and Carpenter allowed a season-high six quarterback pressures, five of which came from Quinn.
TE Chris Herndon vs S Minkah Fitzpatrick:
Herndon has come on of late, picking up touchdowns in each of the Jets last three games and missing a fourth by mere inches.  Fitzpatrick was the Dolphins top draft choice this season who looks to be in line to be one of the top safeties in the NFL for years to come.
DE Cameron Wake vs RT Brandon Shell:
This is a matchup that is often a one-sided affair with Wake dominating Shell more often that not.  Shell has turned in to a pleasant surprise at right tackle for the Jets after being drafted in the fifth round back in 2016, but Wake, one of the best pass rushers in league history, has the right tackle's number.  In their first meeting earlier this year, Wake came away with four QB pressures.
QB Sam Darnold vs Dolphins Secondary:
Darnold had one of his best performances of the year against the Dolphins when he completed 60% of his passes and threw for a season-high 334 yards earlier this season.  With Miami's secondary banged up and the possibility of getting one or both of Robby Anderson and/or Quincy Enunwa back, things could set up quite nicely for the Jets offense given the recent emergence of tight end Chris Herndon.
Prediction:
The Jets have a chance to get their run game going against a Miami defense that has allowed 5.9 yards per carry over their past three games.  If the Jets pass protection holds up, it could be another big day for Darnold.  The Jets catch a break in facing off against one of the league's worst quarterbacks in Brock Osweiller who is filling in for the injured Ryan Tannehill.
Jets 27
Dolphins 13
Videos
Was Boomer Right to Blast Becton? Former Jets QB Sounds off Against Jets Tackle.