No Snap Decisions From Complacent Bowles to fix What Ails Jets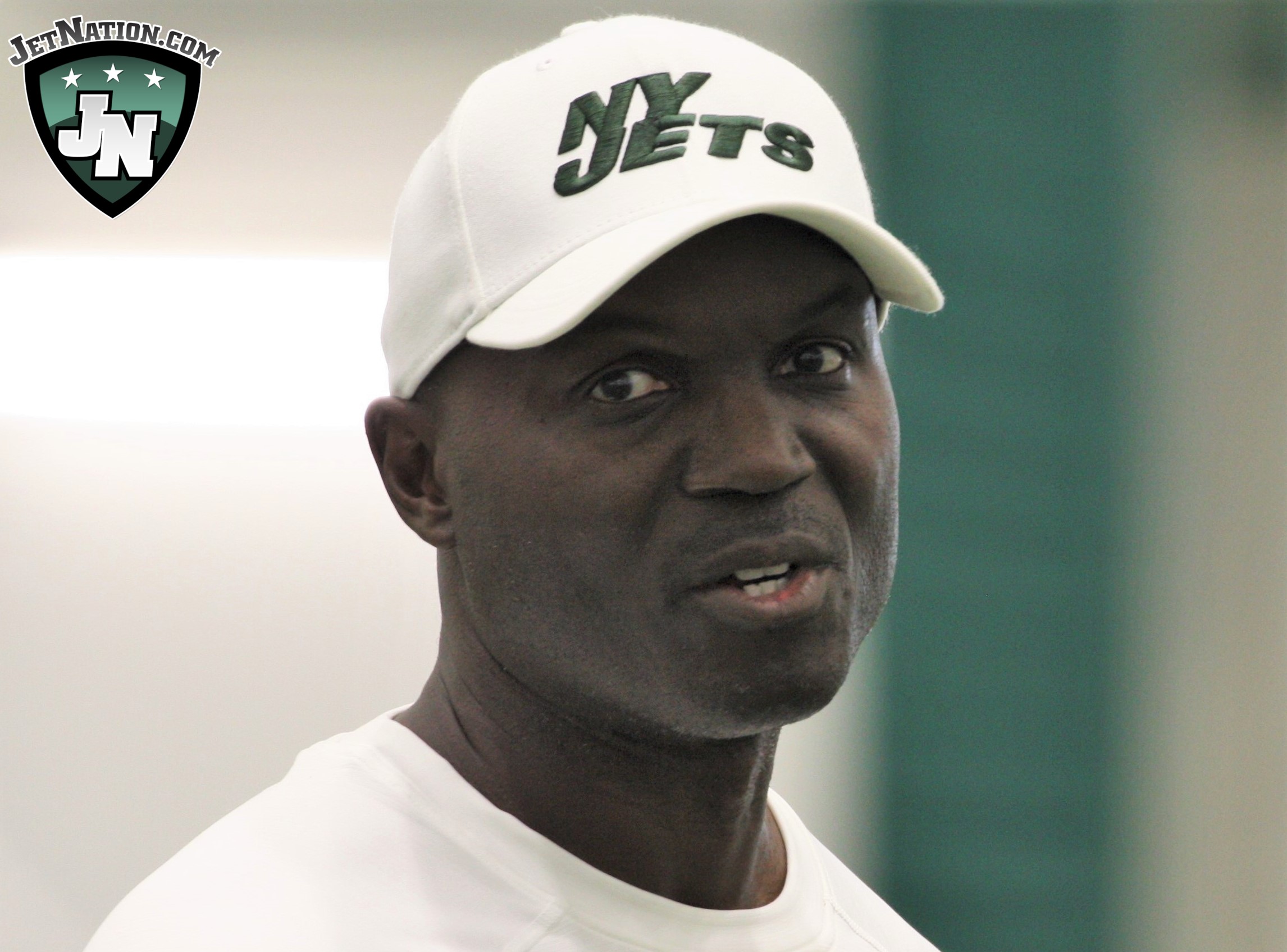 When the New York Jets drafted cornerback Aaron Glenn in the first round of the 1994 NFL draft, they did so with visions of using him not only at cornerback, but as a kick and punt returner as he had averaged a whopping 19.9 yards per punt return with a pair of touchdowns in his final collegiate season.  However, is time as a punt returner as a pro was short-lived.
After flubbing a few punts early on in the preseason as a rookie, head coach Bill Parcells had seen enough.  Glenn looked unsteady and was immediately removed.  He didn't return his first NFL punt until eight years later when he returned two of them.  Two years later he would return four.  That was it.  His head coach saw up close that he wasn't suited in a particular role and he didn't hesitate to pull the plug.  In the case of Todd Bowles, failure to perform, even as the result of an injury, is apparently not a reason to make a change.
We saw it last year when an injured Brian Winters was a liability on offense for the majority of the season as he played through a torn abdominal muscle and lost his one-on-one battles week in and week out.  Now, history is repeating itself with center Spencer Long who is not physically capable of snapping a football due to a dislocated finger.  Even still, Todd Bowles and the Jets continue to demand he do just that, but Bowles seems to be the only person on the planet who thinks it's a good idea.
Be it a former player, reporter, analyst, play-by-play commentator, or even a dopey blogger, everyone watching the Jets embarrass themselves against the Dolphins last night was screaming for Long to be pulled well before Sam Darnold's back-breaking interception that was returned for a touchdown after, you guessed it, a botched snap from Spencer Long.
I would replace Spencer Long with Jonotthan Harrison. The snaps are screwing up so many plays. #nyj

— Brian Costello (@BrianCoz) November 4, 2018
Get him out!!!!!!!!

— Damien Woody (@damienwoody) November 4, 2018
These bad snaps are no longer on Spencer Long. The coaches know it's a recurring issue but keep asking him to do it. At some point the coaches have to say he can't get it done and send in a backup or run everything from under center.

— Glenn Naughton (@AceFan23) November 4, 2018
Spencer Long is still in the game. He should be benched. His shotgun snaps are a disaster.

— Darryl Slater (@DarrylSlater) November 4, 2018
This is embarrassing. Another bad snap by Spencer Long.

GET HIM OUT OF THE GAME

— Manish Mehta (@MMehtaNYDN) November 4, 2018
CBS announcer: "What more do to the Jets need to see" to get Spencer Long out of the game?

— Kimberley A. Martin (@ByKimberleyA) November 4, 2018
Todd Bowles has to get C Spencer Long out of the game.

— Ralph Vacchiano (@RVacchianoSNY) November 4, 2018
Despite all of that, and it's quite a small sampling, Bowles had no issues with Long, saying he didn't pull him earlier because the Jets "were fine".  Yes, he really said that.  With a straight face.
"We were fine."

— Todd Bowles on keeping C Spencer Long (dislocated finger) in the game as long as he did #Jets

— Kimberley A. Martin (@ByKimberleyA) November 4, 2018
Bad snap after bad snap after bad snap, putting Darnold's well-being at risk and plays getting off track before they even get started, and Bowles' reply is that "we were fine".
Any NFL player worth his salt is always going to insist on playing if he's cleared to do so by the team's medical staff.  This isn't on Long anymore.  Sometimes coaches have to save a player from himself, and his team from the player.  When Long's snaps were immediately (and consistently) pulling Darnold off his spot to start a play, there should have been no question as to what to do.
This has been an ongoing issue for weeks and Bowles was asked about it by Jets reporters after the team's loss to the Vikings, but the head coach seemed content to stick with Long, offering the explanation that he was fine with it because the Jets hadn't turned it over as a result, so the team would "just go with it'.
No, we aren't concerned. I have every confidence in the world in Spencer. Obviously he had the finger (injury), it's getting better. If it gets banged it gets a little worse, but he's learning how to play with it and manage it, and we haven't turned it over yet. We know the ball has to go down some and he knows that. We can clean up a lot of areas too, so we'll just go with it.

-Oct 17th, Jets Head Coach Todd Bowles on Spencer Long
For a head coach who is so often associated with Parcells, it's maddening to watch Bowles sit back to allow injured players to fail time and again, costing his team a chance to win, all because…well, nobody knows why, but it's clearly Bowles' way.  If you're a starting player, you don't come out until it's too late.  It's like the politician who has a stop sign put up at that busy intersection the day after an accident when everyone in the city knew it was needed long ago.
Coaches like Parcells knew when a change was necessary and didn't hesitate to make one.  Here's to hoping Jets owner Christopher Johnson, who witnessed yesterday's carnage from the sideline yesterday, has the same philosophy.
Videos
Aaron Rodgers Injury Fallout & Jets/Bills Recap