Todd Bowles: We're Going to Fight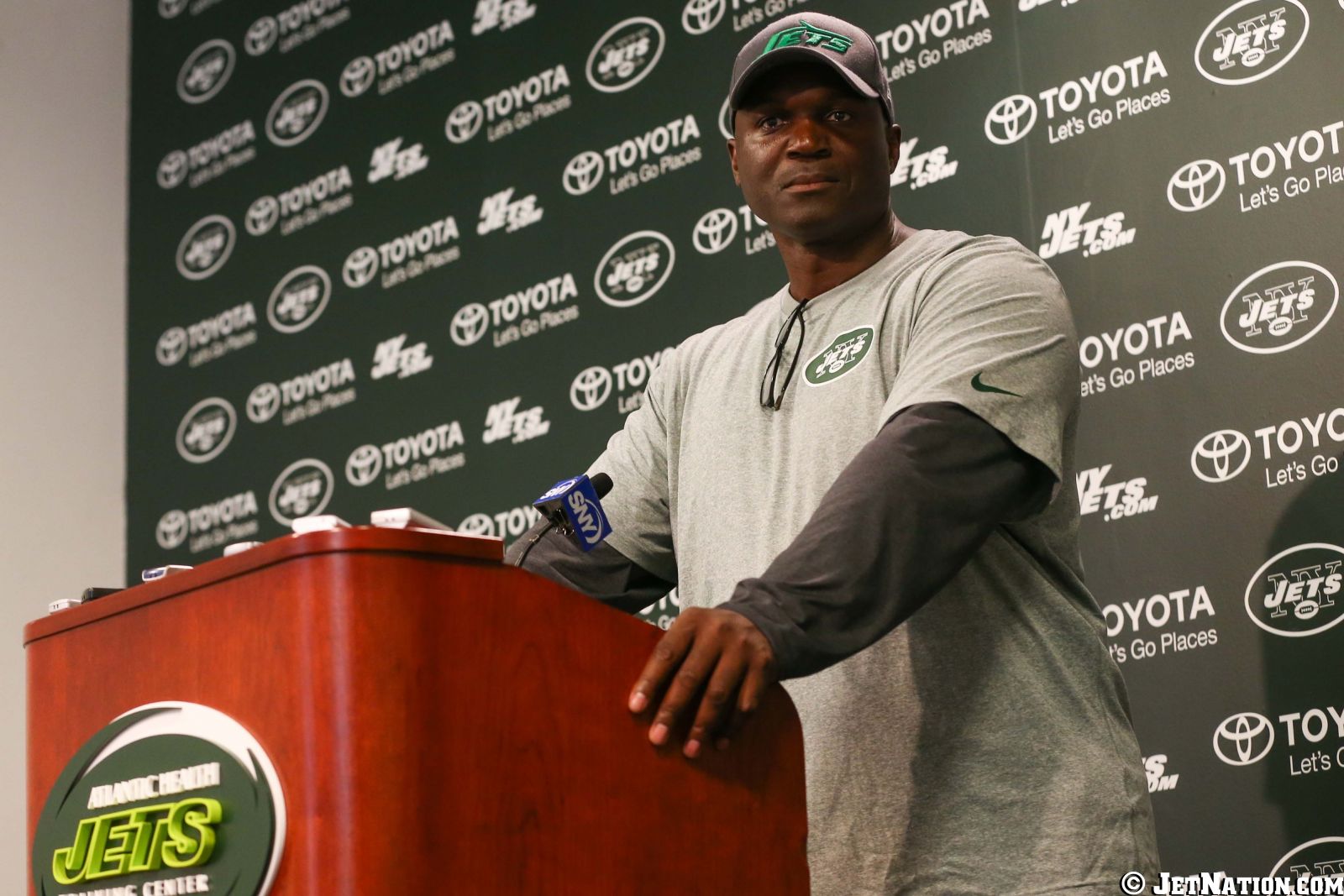 The bye week is over and Todd Bowles spoke to the media on Monday. He didn't give any revealing answers, no injury updates until Wednesday. Brian Costello did provide this update from Sam Darnold.
I have started jogging. It feels good. It feels great. Nothing for me to complain about. No pain either.
The most noteworthy quote from Bowles was saying that the team will fight. With a four game losing streak and the Patriots coming to town on Sunday, they will definitely need to fight.
Here is the Q&A with coach Bowles.
On what the mood of team was from coming back today…
It was good, very good.
On if there is any update on Sam Darnold's status…
Right now, it's status quo.
On if Darnold is day-to-day or week-to-week…
Day-to-day, week-to-week.
On if he is hopeful that Darnold can play Sunday…
We'll see how he feels.
On if Darnold could play if there was a game tomorrow…
(I'll have) the injury report on Wednesday.
On what are his thoughts on Darnold practicing Wednesday…
We'll see.
On if he has a gut feeling about Darnold practicing Wednesday…
No, I don't. Not at this time, I don't. Honestly, I don't.
On what the outcome of his reflection was from over the Bye Week…
We just got to get better at what we're doing. We really do. Coaching and playing, is really the outcome of it. Regardless of who plays, we got to get better at what we're doing. All the way around.
On if he will make any lineup changes…
It's too early in the week for that. We'll go over the game plan and see what fits certain people, try to get them in.
On what his message to the team was today when everyone came back…
We know we're going to fight. We got six games left, we'll take them one at a time, and we'll go from there.
Videos
Aaron Rodgers Injury Fallout & Jets/Bills Recap