Darron Lee Suspended; His Season Is Over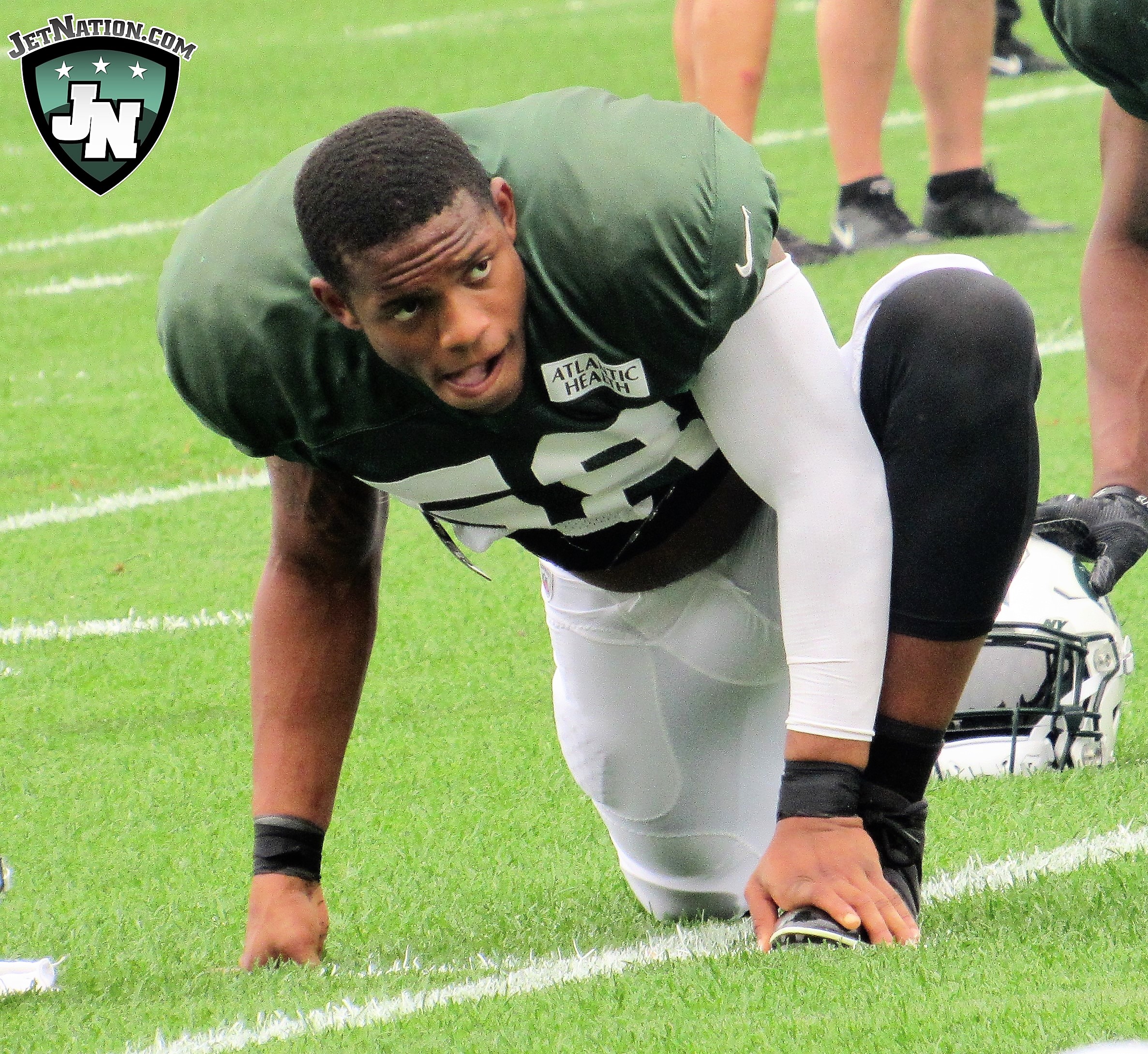 The news doesn't seem to get any better these days for the New York Jets. Darron Lee received a four game suspension from the NFL for violating the substance abuse policy. With four games left on the Jets schedule this suspension ends his season.
More bad news for the #Jets: LB Darron Lee is suspended without pay for four games for violating the NFL Policy and Program for Substances of Abuse.

— Ian Rapoport (@RapSheet) December 7, 2018
Also, a player must test positive at least three times (and sometimes more) in the NFL's substance abuse program, in order to get hit with a four-game suspension, as Darron Lee was. https://t.co/XRgx05P7Zs

— Darryl Slater (@DarrylSlater) December 7, 2018
The former first round pick out of Ohio State just completed his 3rd year in the NFL. He is under contract for next season and the Jets do have a 5th year option on Lee for 2020.
Teams generally pick up the fifth-year option for most first-round picks, since it is a relatively low-risk move. But Lee might have hurt his chances with this suspension. Plus, it's not like he's a great player.

The entire value of Lee's four-year rookie contract ($10.221 million) was fully guaranteed. But now, this suspension triggers void language in the deal. So Lee's salary for 2019 ($1.843 million) is no longer guaranteed, which could let the Jets cut Lee. If he remains with them next season, his salary cap figure would be $3.252 million — his salary plus his prorated signing bonus.

Lee's prorated signing bonus cap hit for 2019 is $1.408 million. And the Jets are stuck with most (if not all) of that figure as a dead money cap hit if they cut Lee, regardless of this suspension.
Visit our forums to read more about Darron Lee's suspension and see fan reaction.
Videos
Aaron Rodgers Injury Fallout & Jets/Bills Recap