Key Takeaways from Gang Green Loss to Houston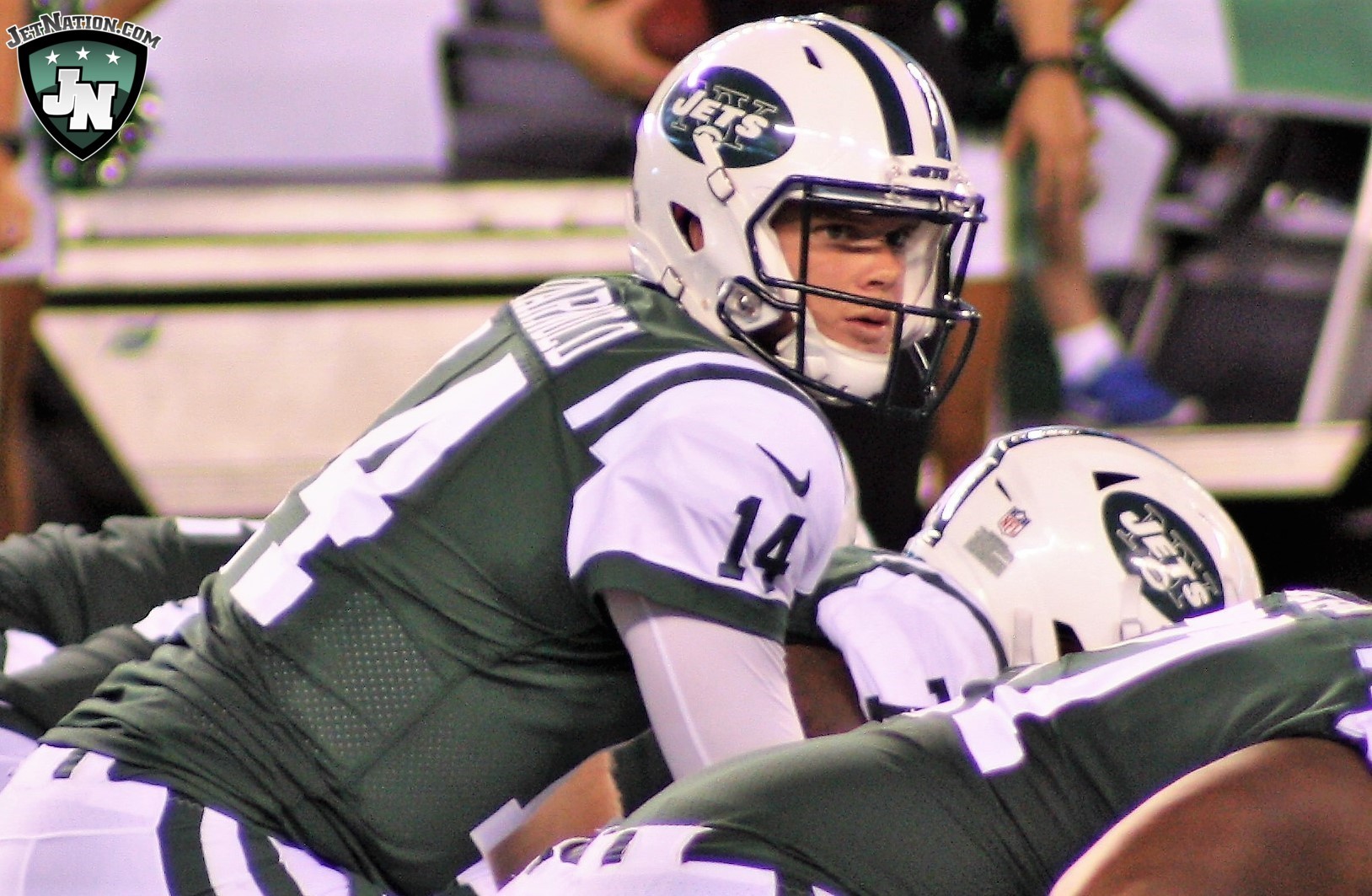 Despite falling to the Houston Texans by a final score of 29-22, Jets fans are feeling pretty good today when looking back at what was easily rookie Sam Darnold's best performance of his rookie season.  Whether operating with a clean pocket or under duress, Darnold made several "wow" throws that allowed him to hand the game over to his defense with a lead and just five minutes remaining in the game.  Todd Bowles' defense would fizzle on the final drive, but that doesn't mean there wasn't plenty to be happy about as the Jets set their sights on next season.
QB Sam Darnold: Darnold was the big story in this one, working a lot of the magic he showed at USC, firing the ball all over the field en route to a 24-38 night with 253 yards passing and a pair of touchdowns without an interception.  Darnold also used his legs to pick up 35 yards on the ground and was poised throughout, keeping his eyes down the field in a sea of defenders, allowing him to connect with 10 different receivers.
WR Robby Anderson: Anderson had a huge drop in the fourth quarter, but the most important takeaway is that of his 7 receptions for 96 yards, none of them came on "go" routes.  Anderson caught passes on a variety of routes, including a post, a dig, a comeback and a hitch.  Anderson's route tree is expanding and his numbers are benefiting from it.
Robby Anderson in two games since Sam Darnold got back under center:

11 receptions
172 yards
2 TD's

Very promising.

— Glenn Naughton (@AceFan23) December 16, 2018
LG Spencer Long: We'll have to wait to get a better look on the All-22 in the coming days, but Long looked to have a solid day in pass protection at left guard where he could find himself starting next season as James Carpenter will be gone, and the Jets could look to add a center in the draft or free agency.
WR Jermaine Kearse: It's time to bench Kearse.  He exceeded all expectations last season but has been invisible in 2018 and looks to be mailing it in at this point.  His failure to make any attempt to adjust to a Darnold deep ball on the Jets final drive was the final nail in the coffin.  Sit Kearse and let's get a look at Deontay Burnett.
DL Henry Anderson: Did the Jets really get Anderson for just a seventh round draft choice?  The big man had three sacks, giving him six on the season, and showed why the Jets should be making his return a priority.
OLB Jordan Jenkins: Jenkins picked up his career-high seventh sack as he continues to fly under the radar as a solid edge defender.  Nobody is going to confuse him with Von Miller, but Jenkins does a nice job against the run and has shown that when the secondary gives him that extra split second, he does a decent of getting to the QB.  Could he make a late push over the final two weeks and get to 10 sacks?  We shall see.
TE Chris Herndon: Herndon didn't see nearly enough targets, but when he did, he made some key grabs and showed he can take a hit and hold on to the football.  Along with Darnold at quarterback, the Jets look to finally have an answer at tight end.
S Jamal Adams: Adams earned the second highest grade among Jets defenders per PFF at 83.0.  His sack of Deshaun Watson knocked the Texans back 13 yards and Adams' intensity around the line of scrimmage was on full display once again.
#Jets top 5 defensive grades from yesterday's loss to the Texans (min. 15 snaps):

1. Steve McLendon- 89.7
2. Jamal Adams- 83.0
3. Frankie Luvu- 78.2
4. Leonard Williams- 78.1
5. Avery Williamson- 74.4#JetUp

— PFF NY Jets (@PFF_Jets) December 16, 2018
Head Coach Todd Bowles: For reasons that only Todd Bowles will understand, he saw no need to double-team DeAndre Hopkins on defense, or JJ Watt on the offensive line.  Both players made game-changing plays.  Who could have seen that coming?
RT Brandon Shell: Shell left the game early with a leg injury that may knock him out for the season, but aside from a single sack that he surrendered to Watt, Shell was having a solid day in pass protection against one of the elite fronts in the NFL.
RB Trenton Cannon: Cannon's most memorable play was drop on 3rd down and 3 that forced the Jets to punt, but it's way too early to give up on the kid.  When he gets even a few yards of space to work with, his game-breaking speed is evident.  His special teams play has improved and he has the tools to make him a player who is worth developing over the next year or two.
Videos
Aaron Rodgers Injury Fallout & Jets/Bills Recap