A Lock to Land top 10 Pick, History Hasn't Always Been Kind to Gang Green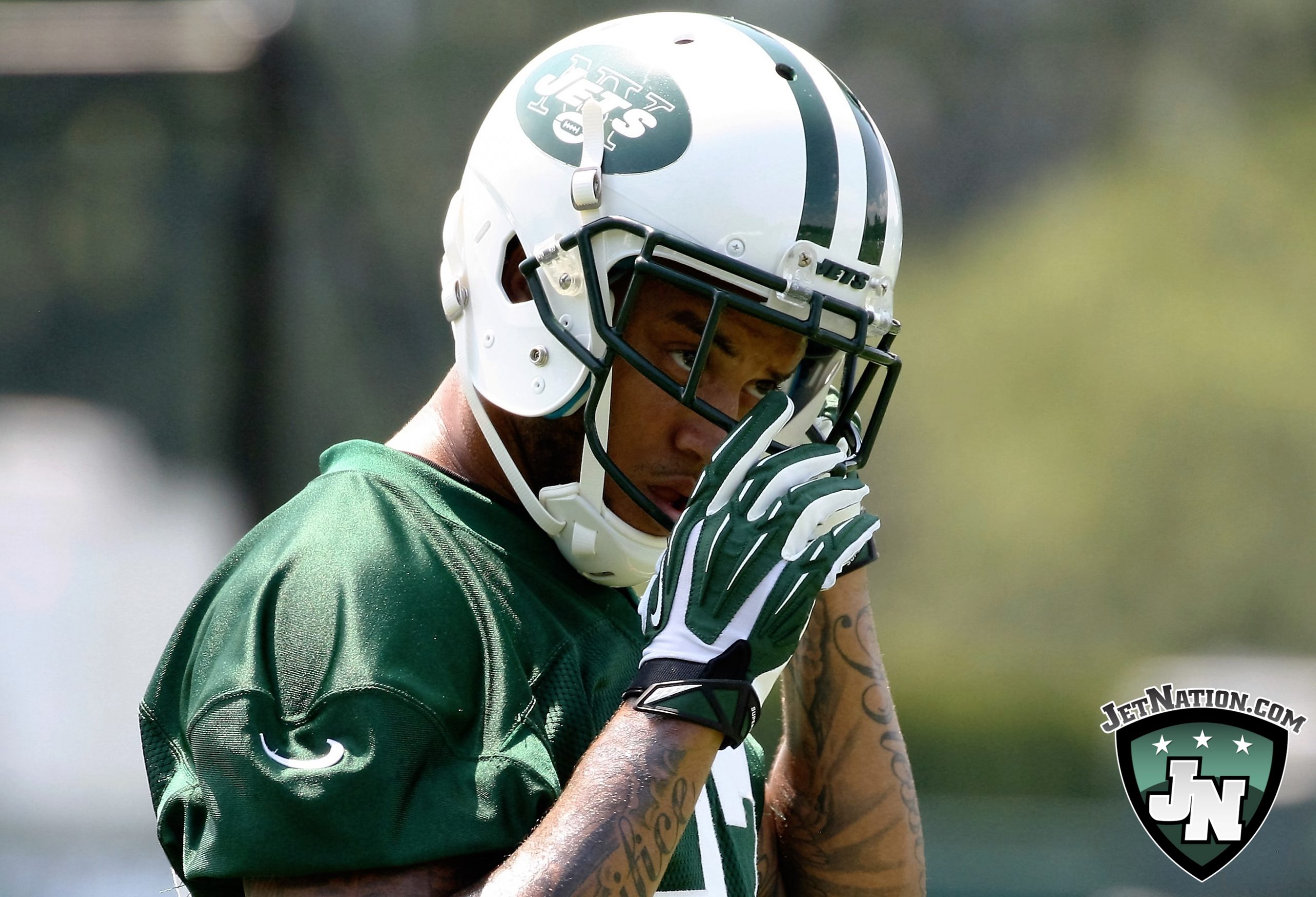 So with two weeks remaining in the NFL season, it looks as if the Jets will land a top 10 pick, with a strong possibility of a top five selection.  While conventional wisdom tends to be that the higher the pick, the better off you'll be.  Well, when it comes to the Jets, that hasn't always been the case.  While things have been better of late, the top 10 hasn't always been very kind to the Jets.  How bad has it been?  Let's take a look.
2018: QB Sam Darnold (3rd overall)- Clearly too early to say whether or not history will reflect well on this choice, but obviously at the moment, it feels like the pick that will, as owner Chris Johnson said this offseason, change the direction of the franchise for years to come.
2017: S Jamal Adams (6th overall)- Adams was just voted in to his first Pro Bowl as the Swiss Army knife defender looks to be the face of the defense for years to come.  Adams is the 11th highest rated defender in the NFL according to Pro Football Focus and was used at free safety, strong safety, slot corner, boundary corner and rush linebacker this season.
What could have been: In taking Adams, the Jets passed on quarterbacks Patrick Mahomes and DeShaun Watson, a move that some Jets fans have still not recovered from to this day, despite following up the Adams pick by getting Darnold in the very next draft.
2015: DL Leonard Williams (6th overall)- Williams' production is on the decline but his salary is not.  After making it to the Pro Bowl as an alternate after his second season, Williams has regressed in each of the last two years.  Whether or not he's worth bringing back next season at the $14 million he's scheduled to make should be determined by the front office and new coaching staff in a collaborative effort.
What could have been: The Jets landed Williams with the sixth pick, but had they gone offense and chosen running back Todd Gurley, the team would likely be far better off today.
#Jets Leonard Williams currently has 49 total pressures which is the 7th most among DI's through Week 15! #JetUp

— PFF NY Jets (@PFF_Jets) December 19, 2018
2013: CB Dee Milliner (9th overall)- Milliner was a productive corner at Alabama and this draft slot was definitely justified, but the kid couldn't stay healthy.  The injury bug bit him early and often, forcing him out of the league after just a few seasons.
What could have been: Short on offensive playmakers, taking wide receiver DeAndre Hopkins in this spot would have been the more beneficial move.
2009: QB Mark Sanchez (5th overall)- The best defense and offensive line in the NFL carried Sanchez to a pair of AFC Championship games, but when called upon to shoulder the load, Sanchez crumbled and has been relegated to journeyman backup/free agent since leaving the Jets.
What could have been: As good as the Jets defense was in 2009/2010, how much better would it have been with Clay Matthews getting after the quarterback?
2008: LB/DL Vernon Gholston (6th overall)- Arguably the worst pick in franchise history, Gholston was drafted with the sixth overall selection for the sole purpose of getting to the quarterback.  How many times did he manage to accomplish that before finding himself out of the league?  Zero.
What could have been: The Jets drafted cornerback Darrelle Revis the year before taking Gholston, but they sent Revis out there with no support on the opposite side.  No disrespect to David Barrett, Drew Coleman and a 65-year-old Ty Law, but Dominique Rodgers-Cromarite or Aquib Talib would have done a lot more for this defense than Gholston did.
Jets most recent top 10 picks:

2018-Darnold (3)
2017-Adams (6)
2016-Leo (6)
2013-Milliner (9)
2009-Sanchez (5)
2008-Gholston (6)
2006-D'Brick (4)
2003-D-Rob (4)
1997-Farrior (8) *Trade down from no. 1 overall
1996-Keyshawn (1)
1995-Brady (9)
1993-M.Jones (4)
1990-B.Thomas (2)

— Glenn Naughton (@AceFan23) December 20, 2018
2006: LT D'Brickashaw Ferguson (4th overall)- One of the best top ten picks you'll find on this list, Ferguson missed just one play in his ten-year career that saw him  make 3 pro bowls.
What could have been: You couldn't have done much better than Ferguson, unless the Jets had been looking for a way to get to the opposing quarterback, meaning Tamba Hali would garner some consideration.
2003: DL Dewayne Roberston (4th overall)- Another colossal bust, Roberston spent just a few seasons with the Jets, with  part of that time being miscast as a 310 lb nose tackle.  A degenerative hip condition forced Robertson out of the league prematurely.
What could have been: With the very next pick, cornerback Terrence Newman came off the board and went on to have a 13 year career that consisted of two pro bowl appearances.  Future Hall of Famer Terrell Suggs was also on the board at this point.
1997: LB James Farrior (8th overall): Farrior had a long and successful career that consisted of multiple pro bowls, but none of them were with the Jets.  After a pedestrian first few seasons in the league, Farrior had a monster season in the final year of his rookie contract.  Unconvinced that it would be a regular occurrence, the Jets let him walk as a free agent.
What could have been: File this under "only the Jets", but Gang Green actually had the number one overall pick in this draft and traded it twice.  Once to the St. Louis Rams to move down to the sixth pick, then once with the Tampa Bay Bucs to move down to the 8th pick.  Both of the picks traded by the Jets ended up being used on Hall of Fame left tackles Orlando Pace and Walter Jones.  Ouch.
1996: WR Keyshawn Johnson (1st overall): Johnson was a nice player for the Jets, but was traded after just four seasons due to what the team felt were unrealistic contract demands.  Johnson would go on to have a good career as a possession receiver, but never looked like a number one overall talent.
What could have been: If the Jets were looking to go wide receiver, Marvin Harrison was the more explosive player out of Syracuse who was able to maximize his ability by playing with Peyton Manning.  He wouldn't have had nearly as much success with the Jets, but would have been better than Johnson.
1995: TE Kyle Brady (9th overall)- An offensive tackle disguised as a tight end with the Jets, Brady played four seasons in New York with his best season consisting of 315 yards and 5 touchdowns.  Brady would depart and have a productive run with the Jacksonville Jaguars.
What could have been: Three words…"We want Sapp".
It's been better of late, but let's face it Jets fans.  A top ten pick is hardly a lock to walk in to Florham Park and become a long-term solution at any given position.
Videos
Aaron Rodgers Injury Fallout & Jets/Bills Recap