Florio: Jets Want Jim Harbaugh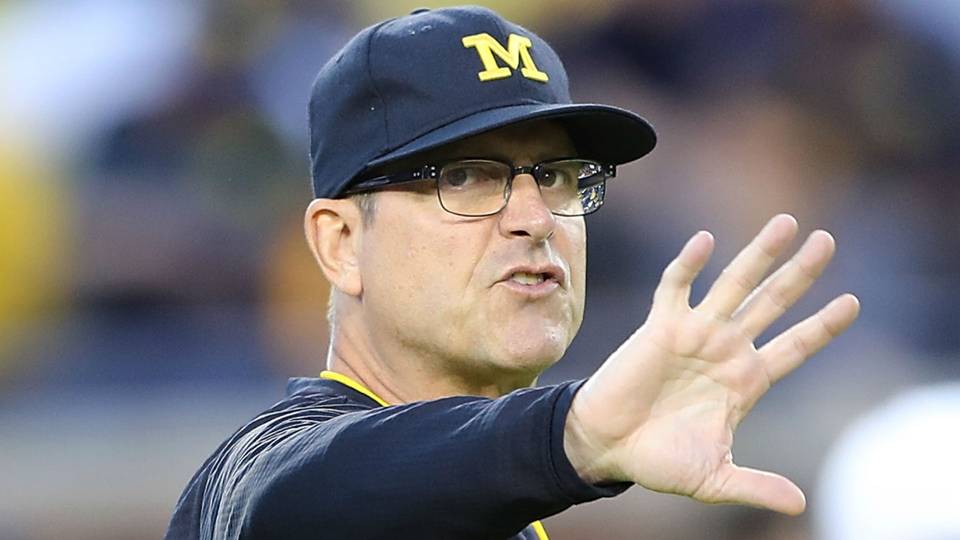 There is still one week left in the season for the Jets and it is safe to assume that Todd Bowles will be fired soon after that. One big name replacement surfaced today, PFT is reporting that the Jets are going to pursue Michigan head coach Jim Harbaugh. The 55 year old Harbaugh has a pro coaching record of 44 wins and 19 losses (49ers 2011 – 2014).
Per a league source, the Jets are the team that is planning to make a run at Harbaugh after the season ends.

The thinking is that the Jets plan to make Harbaugh a financial offer he can't refuse, well in excess of the $7 million he earns at Ann Arbor.

Harbaugh is finishing his fourth season with Michigan. He left Stanford after four years, and he left the 49ers after four years.

The Jets started digging on Harbaugh roughly four weeks ago, and the plan remains to attempt to interview him, which presumes that coach Todd Bowles will be fired after the season.
Stop by our forums to read more about the Jim Harbaugh to the Jets rumors.
Do you want the Jets to hire Jim Harbaugh to be their next head coach?

— JetNation.com (@JetNation) December 24, 2018
Videos
NY Jets Phase 3 OTAs, Expectations and a Minor Calf Tweak with Greg Renoff