Jets Begin Search For New Head Coach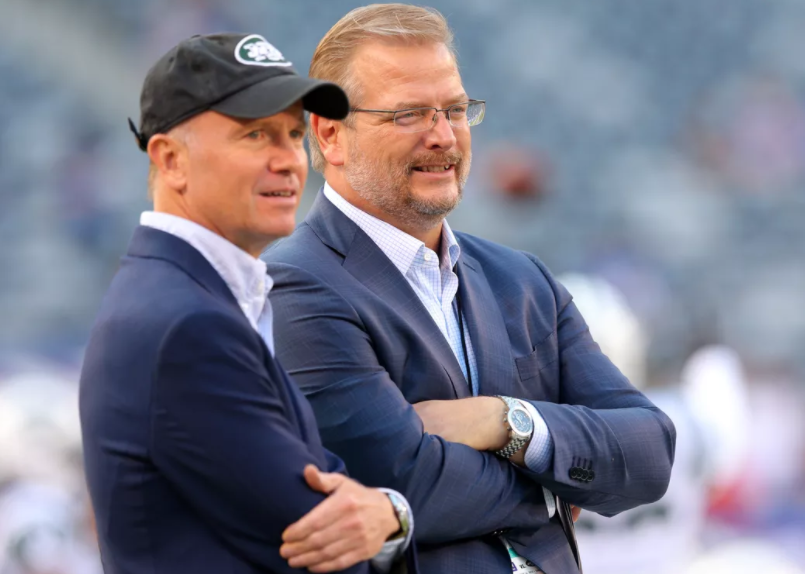 The NY Jets have officially started the search for their next head coach. Todd Bowles was fired after his 3rd consecutive losing season and Jets CEO Christopher Johnson told the media that the organizational structure will not change. That means that both the new head coach and the existing general manager, Mike Maccagnan, will both report directly to Christopher Johnson. Here are some recaps and updates from media members that were at the Christopher Johnson press conference today.
Christopher Johnson said Maccagnan and new HC both will report to him, same structure as before. I asked him why, given they haven't made the playoffs in 8 years. He said 'I don't think the organizational structure is at fault'

— J.P. Pelzman (@JPPelzman) December 31, 2018
Maccagnan asked if #Jets would consider any assistant currently on staff for the HC vacancy: "At this point in time, not right now."

— Dennis Waszak Jr. (@DWAZ73) December 31, 2018
CEO Christopher Johnson sounds optimistic the #NYJets can land the coach of their choice: "If you can make it here, you're a freakin' legend. That counts for something."

— Kimberly Jones (@KimJonesSports) December 31, 2018
#Jets CEO Christopher Johnson said that he is not giving GM Mike Maccagnan an extension right now. Two years left in his deal.

They might revisit in the future.

— Manish Mehta (@MMehtaNYDN) December 31, 2018
Mike Maccagnan said that the head coaching candidates will indeed spend some time talking to Sam Darnold… but the QB will not have a say in which person is hired. #Jets

— Manish Mehta (@MMehtaNYDN) December 31, 2018
Who will the Jets be interviewing?
Source confirms the #Jets requested permission to speak to Eric Bieniemy, Todd Monken and Kris Richard

— Connor Hughes (@Connor_J_Hughes) December 31, 2018
Iowa State coach Matt Campbell did receive a request from the #Jets, source said. But at this point, he's declining this one.

— Ian Rapoport (@RapSheet) December 31, 2018
Here is a thread from our forums that details the NY Jets head coaching candidates.
Videos
New York Jets OTA Presser Takeaways, Aaron Rodgers' Impact and Summer Delusion