Sam Darnold Year End Press Conference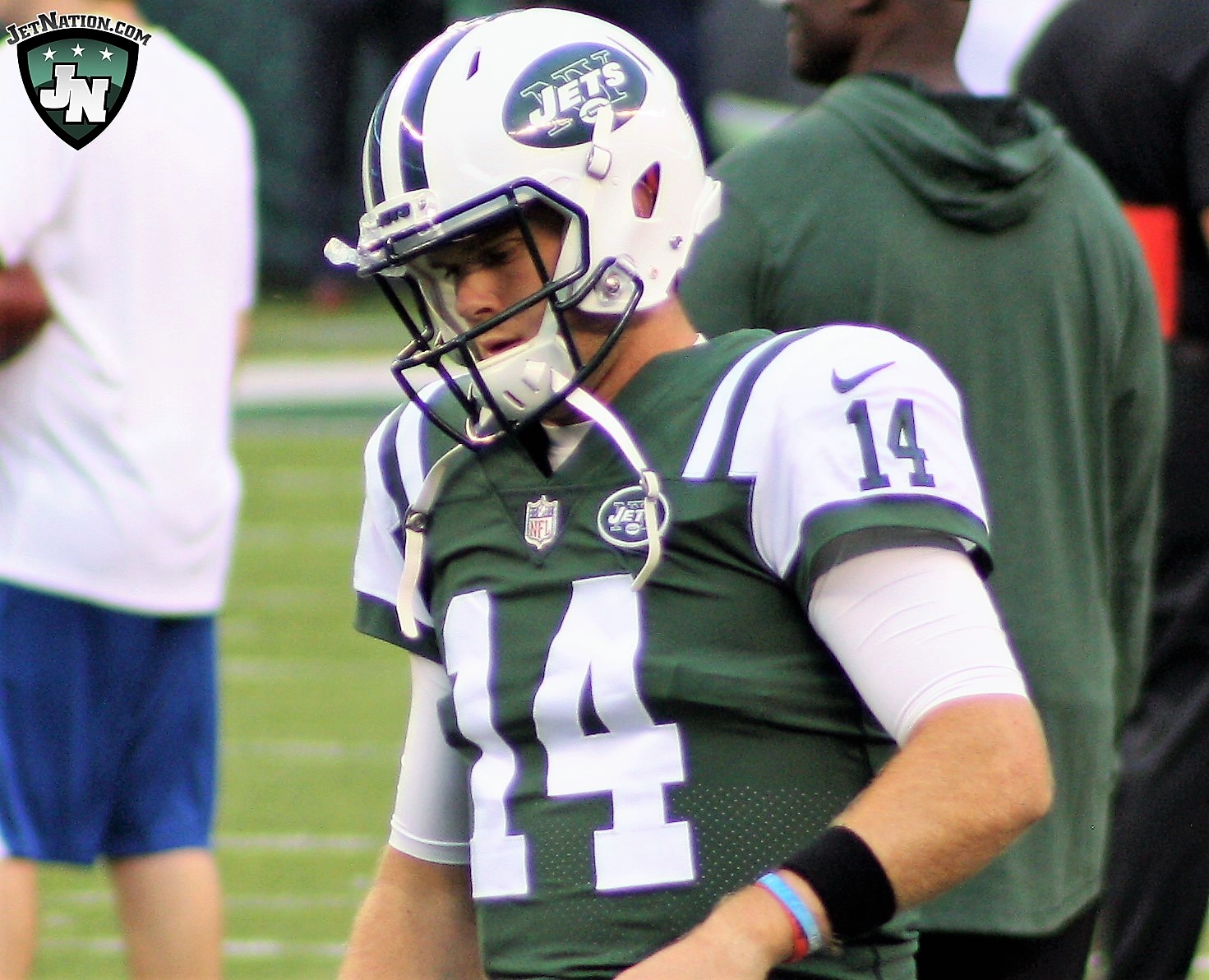 Sam Darnold spoke to the media today. He was asked about his performance this year and his thoughts on Todd Bowles being fired. The complete transcript appears below, provided courtesy of the NY Jets.
New York Jets QB Sam Darnold, 12.31
As a team I thought we battled, we fought hard. Obviously not the record you want coming out of the season, but I just thought we gave the effort that we were looking for. I feel like we were just a few plays away from being 8-8 or maybe having a winning record. It's just little things that you look at throughout the year and little details that we wish we could've been better at. We'll learn from it and grow from it and grow as an offense.
On his reaction to Todd Bowles being let go…
It sucks to be able to put in so much work with Coach Bowles and an offense staff and also the defense staff and the special teams coaches–they have put in so much work throughout the year and even in the offseason. Right when I got drafted we put in so much work to make this team right and to win games, win as many games as possible and go to the playoffs and make a push. To come up short and to hear the news that Coach Bowles wasn't going to be here anymore, it sucks and hopefully throughout my career here it never happens again.
On how the coaching change will affect his offseason preparation…
I'm going to go about my offseason and put in as much work as possible and then whenever we hear the news about who it is and what the offense is, we're going to go about it in a way that I can learn the offense as quick as possible and get on the same page with all the guys.
On if he thinks having to learn a new offense will slow him down…
I think anytime you make a coaching change and anytime new coaches come in on the offensive side of the ball there is always going to be a learning process, but at the same time I feel like those guys upstairs do a great job in hiring the right guys. They get paid to make those decisions and I have confidence that they're going to make the right decision. I'm really confident in the offense that's going to be here in the future and I'm going to do my best to produce a lot of points and produce a lot of wins.
On if he expects that management will seek his input in the coaching search…
We'll see. I'll talk to them a little bit more about that.
On what are his expectations for the new head coach…
We'll talk more about that too with some of the guys upstairs. But, just someone who can come in here and lead and guide us in that direction.
On if he would like an offensive minded coach…
For me, again, going back to what I just said, whatever the decision is and however they go about that decision, I'm going to just go about it in a way where I can hopefully put in as much input in as I can. But I'm really confident in that fact that whatever offense is here and whether it's an offensive head coach or a defensive head coach, I'm confident that whatever offense is here and whoever the coordinator is, whether it's the head coach or an offensive coordinator, I'm confident in my ability to be able to be able to run an offense and lead that way.
On if he feels the group here has a bright future…
Yeah, very bright future here. Very confident in the guys in this locker room and again, the record isn't what we wanted it to be this year, but we're very confident in where we're headed. I know it's hard to say after a year like we had, but very confident in our guys and our ability to win games. We just got to fix some details here and there with some of the games, in terms of the losses. You look at the Texans lost, the Titans lost, Green Bay lost, those games right there we're one or two plays away from winning those games. We just got to look ourselves in the mirror as players and figure out what we can improve and do that in the offseason and come here ready to work for whoever is leading us.
On his rookie season…
Yeah, I thought in the beginning of the year, I took a while to get comfortable and then once I got comfortable in the offense and how were things, I felt very confident when I was out there. Again, just going to keep growing and keep trying to make those strides and watch the tape. See how I can get better and move forward from there.
On what area he thinks he improved on most from college…
I thought I did a better job with the turnovers this year. Threw some picks, but (I'm) doing a lot better in the pocket in terms of keeping two hands on the football. And then just going about reading the defense and figuring out what the defense is doing pre-snap versus post-snap. All those little things, I feel like I'm just getting a lot more comfortable out there.
On what do he thinks of Jamal Adams recent comments…
I mean what Jamal said it is what it is, for me I'm just going to control what I can. I'm just going to continue to work hard, continue to push these guys in the locker room and just try to create the best atmosphere, best team that we can as players and we're just going to continue to push each other in the ways that we do.
On if he thought Coach Bowles would still be coaching if the team performed better…
I don't think about it like that, for me I'm just very, very confident in the fact that I put my best foot forward and every single day I came in here ready to work. I think a lot of the guys in this locker room could say the same thing and we did the best that we could every single Sunday to win games.
On having a coaching change during his rookie season…
It's not a good feeling. It's not something you want to deal with when you come in here and coaches are packing up, you've got to say bye to your first-year coaches. So it's not a good feeling but at the same time it is what it is and we're just going to continue to move forward individually as players, as a team, as a offense, defense is going to do the same thing – how we can improve from here.
On did Coach Bowles offer any last words to him…
He just said continue to do what I do, just continue to be the guy that I am. For Coach Bowles, we knew every single day what we were getting with Coach. He's very consistent day in and day out and everyone respected that.
On how did Coach Bowles make him a better quarterback…
First of all, his type of leadership, he showed me that you can just be you and people will respect that. As long as you just come in here and be the same person day in and day out. He kind of showed me how to lead that way and that it is possible to lead that way. So for me, I'm really just coming in here and continuing to be the same person I am, day in and day out, and I know guys will respect that.
On does he hope that his next head coach will be his last…
Yeah, that's always the goal.  You always want someone to come in here and provide stability and hopefully we can win a lot of games together. That's always the goal.
Videos
New York Jets OTA Presser Takeaways, Aaron Rodgers' Impact and Summer Delusion