Jury is Still out on these Jets Draft Picks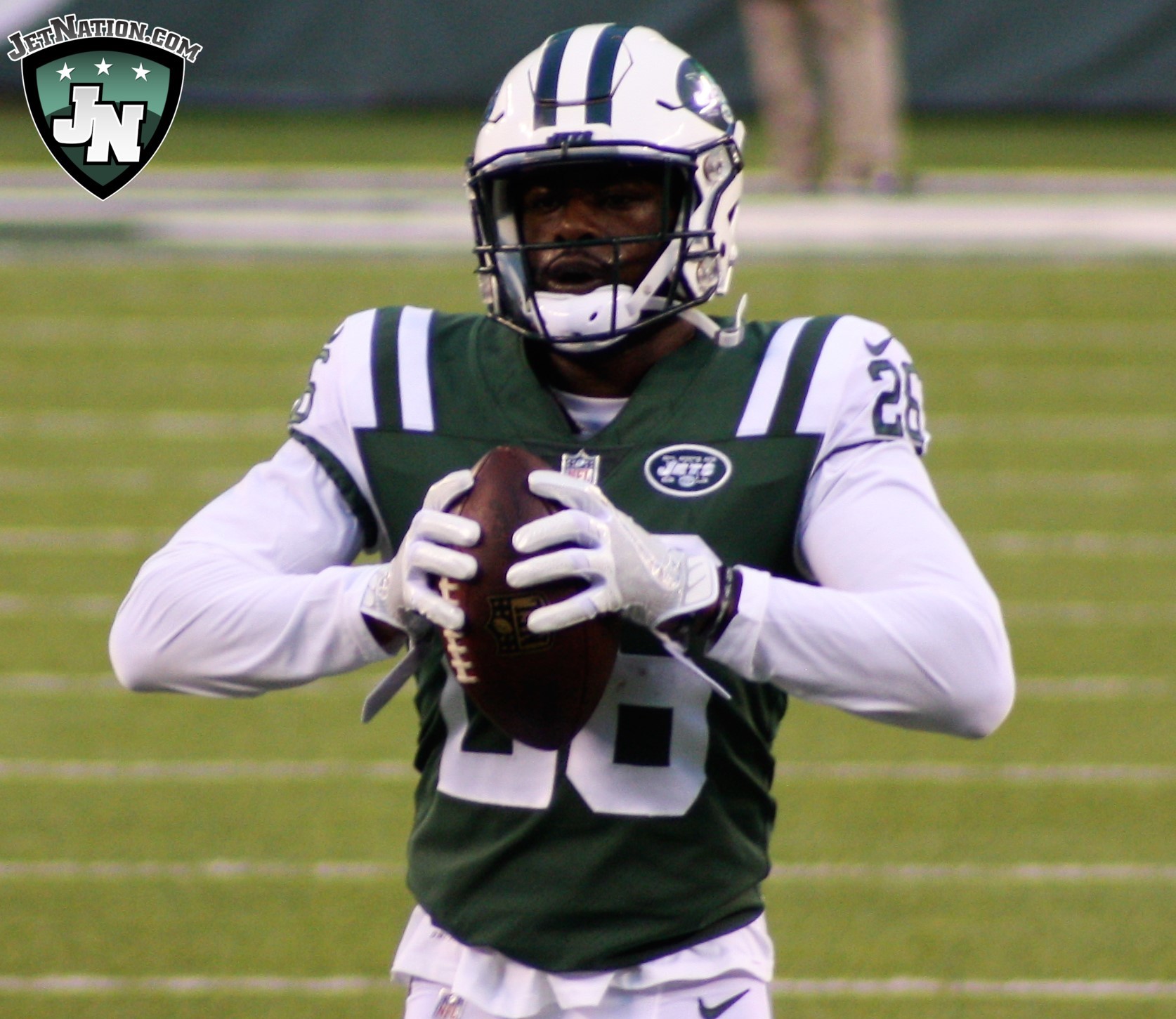 As Jets General Manger Mike Maccagnan prepares for another off-season, his spotty draft record is well documented as he's had his share of hits (Sam Darnold, Jamal Adams, Chris Herndon, Brandon Shell, Jordan Jenkins) but far too many misses (Christian Hackenberg, Lorenzo Mauldin, Chad Hansen, Ardiarius Stewart, Bryce Petty).  Throw in second rounder Devin Smith whose career was cut short and the misses look that much worse.
However, with plenty of players having already been let go or written off, there's a decent sized group of players who have still yet to get a real opportunity to show whether they can play in the NFL or not.  Some drafted and some of the undrafted variety, but either way, some good young players who shouldn't have the fact that they played for Todd Bowles held against them.  Who still has a shot to contribute?
TE Jordan Leggett: Chosen in the fifth round of the 2017 draft, Leggett was an excellent receiving tight end at Clemson who was inactive for much of his rookie year due to injuries.  His targets were rare in 2018 but he did show solid hands and better than expected blocking ability.
CB Derrick Jones: Jones was a known developmental prospect out of Mississippi who played both wide receiver and cornerback in college.  He had a stellar training camp this season but was promptly nailed to the bench by Todd Bowles and Kacy Rodgers in 2018.  He did manage to get on the field in week 17 and earned one of the best coverage grades in the NFL from PFF.  Jones' combination of size and speed is elite (6′ 2", 4.48), so they should look to develop him and see what he can do.
RB Eli McGuire: McGuire has shown that he can make some plays on the ground if his offensive line gives him anything to work with, but his problem as a pro has been that it's a rare occurrence through his first two seasons.  McGuire has shown he can make plays as a receiver as well.  If the Jets upgrade the O-line this season, they'll find out what McGuire is made of.
S Marcus Maye: Whether or not Maye can play is not in question, but his ability to stay healthy is.  If Maye can stay on the field and continue to play at the level he has as a pro thus far, he should team with Jamal Adams to become one of the elite safety tandems in the NFL.
Naturally you can include the entire 2018 class as the jury still being out, but after what we saw in college, in training camp and during the season, we're comfortable saying Sam Darnold and Chris Herndon will be hits.  To what degree remains to be seen, but there's no reason why they shouldn't be somewhere between very good and/or great players for years to come.
DL Nathan Shepherd: Shepherd was the closest thing you could classify as a bust from last year's class but it's still too early for that.  A learning curve was expected for the small school product and the best thing you could say about him as a rookie is that he was able to hold his ground, but that's not enough for a third round pick.  He has to go from a guy who took up space to a guy who makes some plays.
CB Parry Nickerson: Nickerson had himself a decent training camp and saw some reps early on in the season.  There were some rookie mistakes, but he also made what was arguably the Jets' best play of the year on what was an incredible leaping interception against the Lions.  Sadly, the refs blew the close call and no interception was awarded.  Nickerson should be given a legitimate shot to take over in the slot in 2019.
Parry Nickerson! 👀🔥 Pick or Incomplete??? pic.twitter.com/RTKh2A1wpK

— WeAreDBnation (@WeAreDBNation1) September 11, 2018
RB Trenton Cannon:  Cannon is still a raw running back, but he flashed electric speed and great improvement as a gunner on special teams.  He may not be ready to be a regular contributor as quickly as some would like, but his skills make him worth keeping around as a developmental player.
DL Folorunso Fatukasi: Projected as an NFL nose tackle, Fatukasi may have a hard time hanging around in Gregg Willliams' defense which favors four man fronts after spending his rookie season watching Steve McLendon and Mike Pennel.
WR Deontay Burnett:  Okay, he's not a Jets draft pick, but he warrants mentioning among this group for this topic.  Burnett had a stellar preseason with the Tennessee Titans before Mike Maccagnan snagged him as a free agent when he was let go.  Burnett impressed as a receiver last season but rarely saw the field in Jeremy Bates' offense.  Like Derrick Jones on the other side of the ball, Burnett looked impressive when he was finally given a shot in week seventeen and could be a quality slot receiver.
Plenty of players to show what they can do, and now hopefully a coaching staff that will give them the opportunity to do it.  If they pan out, it's a win for the Jets.  If not, cut bait and hold Maccagnan's feet to the fire when the 2019 season closes out.
Videos
Aaron Rodgers Injury Fallout & Jets/Bills Recap