Coaching Staff Round Up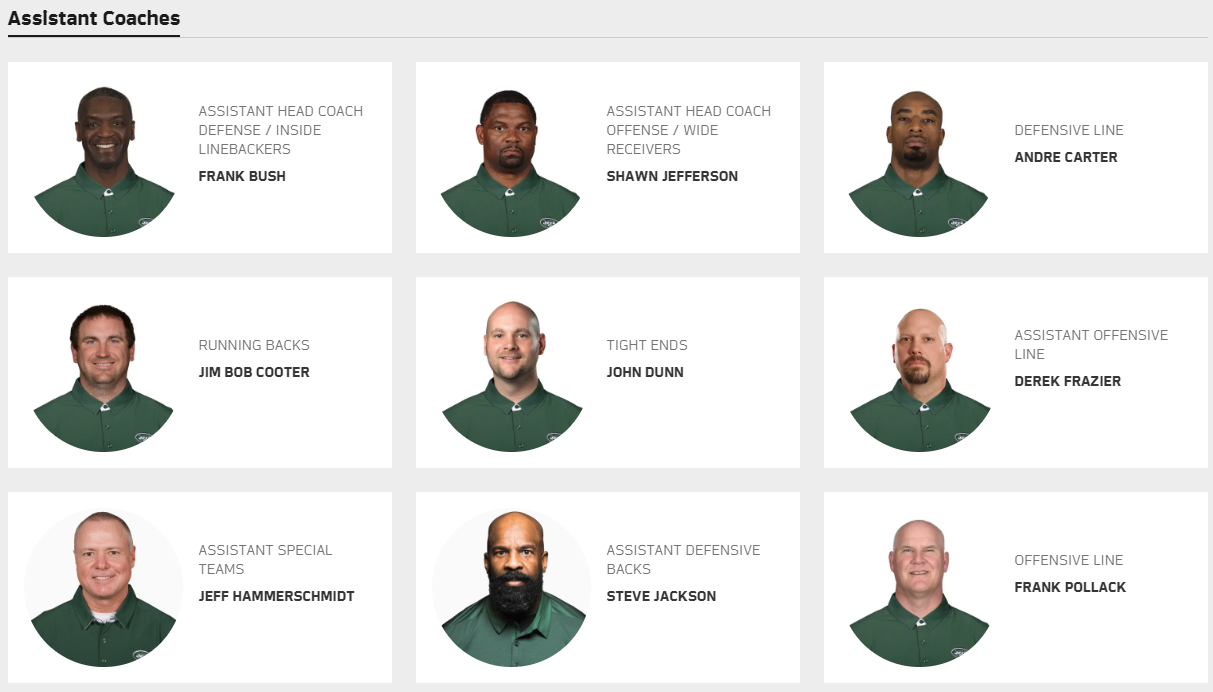 The NY Jets officially announced their coaching staff the other day. We had previously posted about the coordinators but the position coaches are now known. Adam Gase has a personality that caused some friction in Miami. He seems to be assembling a staff that is boom or bust. The full list of coaches appears in the graphics below. Gase says he wants intense practices that should feel like game day. He definitely is bringing in assistants that believe in the same.
The NY Post called this staff a volcano that is waiting to blow.
The hiring of Gregg Williams as his defensive coordinator looks like a good one because Williams is a proven strong defensive mind and he fits what Gase, whose expertise is offense, said he wanted on the other side of the ball, which is a "head coach of the defense.''

It also helps that Williams has been an NFL head coach before.

There are, however, two rubs involving Williams — who comes with a reputation of volatility — and this staff Gase has assembled that are cause for at least a little bit of concern about potential combustibility.

One of them has to do with one of Gase's hires announced Friday — Joe Vitt.

Vitt, who happens to be Gase's father-in-law, coached with Williams in New Orleans and, along with Williams, was a central figure in the 2012 Bountygate scandal.

More specifically, Vitt testified against Williams during the NFL investigation hearings conducted by former league commissioner Paul Tagliabue, calling Williams out as a liar. Vitt, too, claimed that Saints players didn't take Williams seriously because of his "schtick'' as a tough guy and "false bravado,'' according to reports.

Williams, conversely, reportedly testified in an appeal that it was Vitt who called for the bounty program to continue after Williams called for a halt to it. Williams was suspended by the NFL for a year and Vitt got six games, some believing his cooperation with the league testifying against Williams softened his sentence.
This coaching staff might be like a volcano, it might erupt. That is a chance we are definitely willing to take. The Jets are bringing in more talented coaches and that is very different from the approach we saw the last several years under Todd Bowles.
Gase has several coaches on his staff that could be head coaches themselves. When the Jets knew they needed to fire Bowles last season, they weren't comfortable with promoting any of the assistants. That is a far bigger danger, Gase seems confident and is willing to surround himself with strong personalities, which is something Bowles never did.
Here is a thread from our forums that has more information about the NY Jets coaching staff.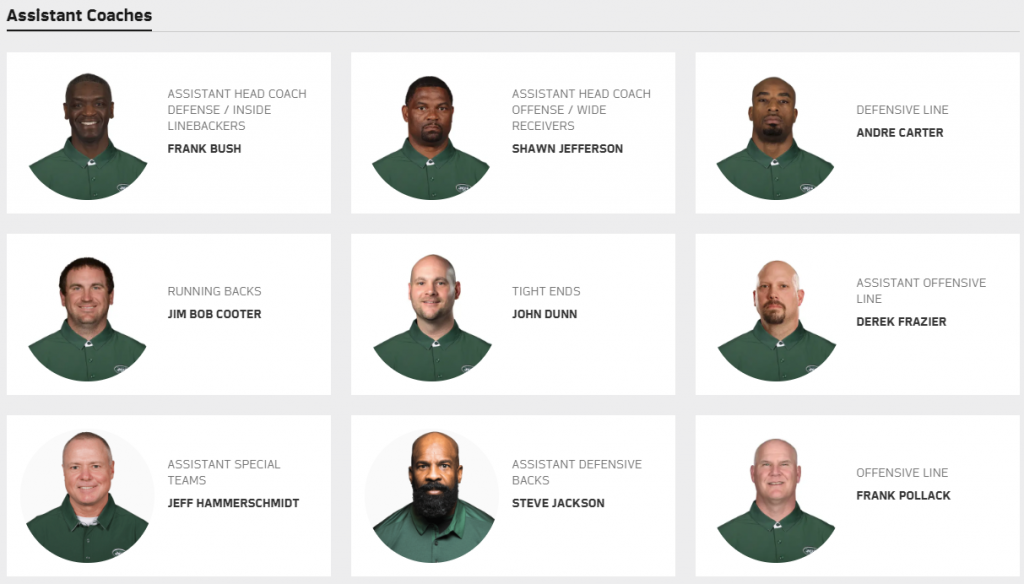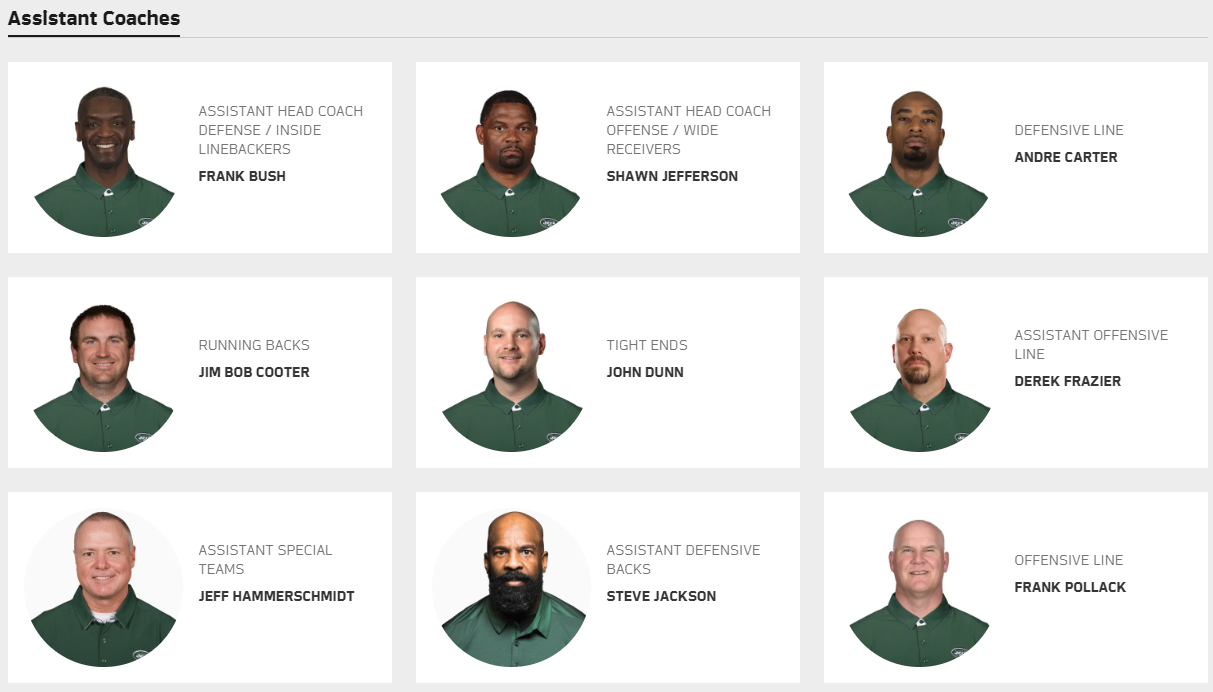 Videos
Aaron Rodgers Injury Fallout & Jets/Bills Recap