Draft Prospect Player Profiles
JetNation Prospect Preview: Kentucky Linebacker Josh Allen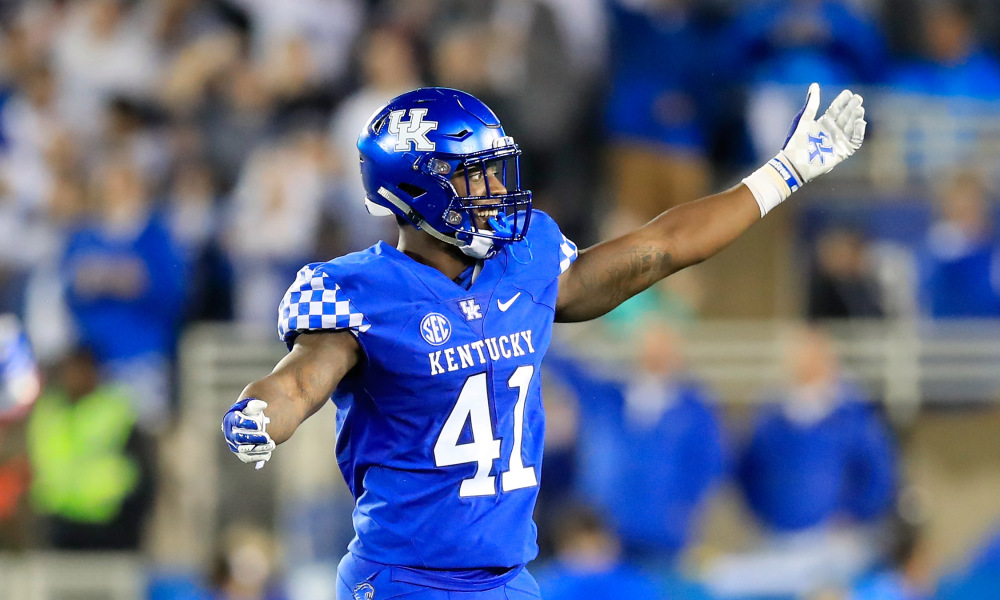 When the NFL draft gets under way just a couple of months from now, the New York Jets are slotted to have the third overall pick with which to address one of their many needs. In a perfect world, the Jets top option should be to trade down while staying in the top 10 while adding picks.picks. Assuming they stay at three, we'll start our prospect previews with Kentucky Linebacker Josh Allen, who could easily be the Jets pick at 3 if Bosa is off the board.
Allen, a 6′ 5" 260 lb linebacker who has excelled in getting after the passer and blowing up running plays while opening some eyes in coverage against opposing tight ends figures to be a cornerstone on somebody's defense for years to come.
Name: Josh Allen
College: Kentucky
Position: DE/OLB
2018 Stats:
88 tackles (56 solo), 21.5 TFL, 17 sk, 4 PD, 5 FF
Strengths:
Allen shows an explosive first step along with good enough bend to get around the edge as proven by his eye-popping sack numbers. He has a high motor and will beat linemen to the outside and use relentless effort to chase down opposing QB's. Uses his hands well at the point of attack and shows good use of leverage against o-linemen.
Perhaps the most surprising aspect of Allen's game that pops out in watching Kentucky games from last season is his ability to drop back in coverage. When he does, it's not just window dressing. He shows the ability to stick with opposing tight ends, meaning if paired with a player such as Jamal Adams, Gregg Williams would have a great time disguising blitzes and coverages.
Weaknesses:
Allen doesn't dominate up front against the run as much as you might like and will need to be coached up in that area as he looks to get stronger when holding his ground against NFL linemen. Even with his combination of explosion, speed and motor, he relies on pure ability to beat opposing linemen. Will have to add more variety to his arsenal in trying to get to opposing quarterbacks.
Scheme fit:
Allen's versatility is what makes him a good choice for the Jets with the third pick. He can play with his hand in the dirt or standing up in Gregg Williams' defense. For that reason, he should be the pick for the Jets if they aren't able to trade down or add a player such as Demarcus Lawrence in free agency.
Videos
New York Jets OTA Presser Takeaways, Aaron Rodgers' Impact and Summer Delusion