Maccagnan, Gase Meet with Media in Indy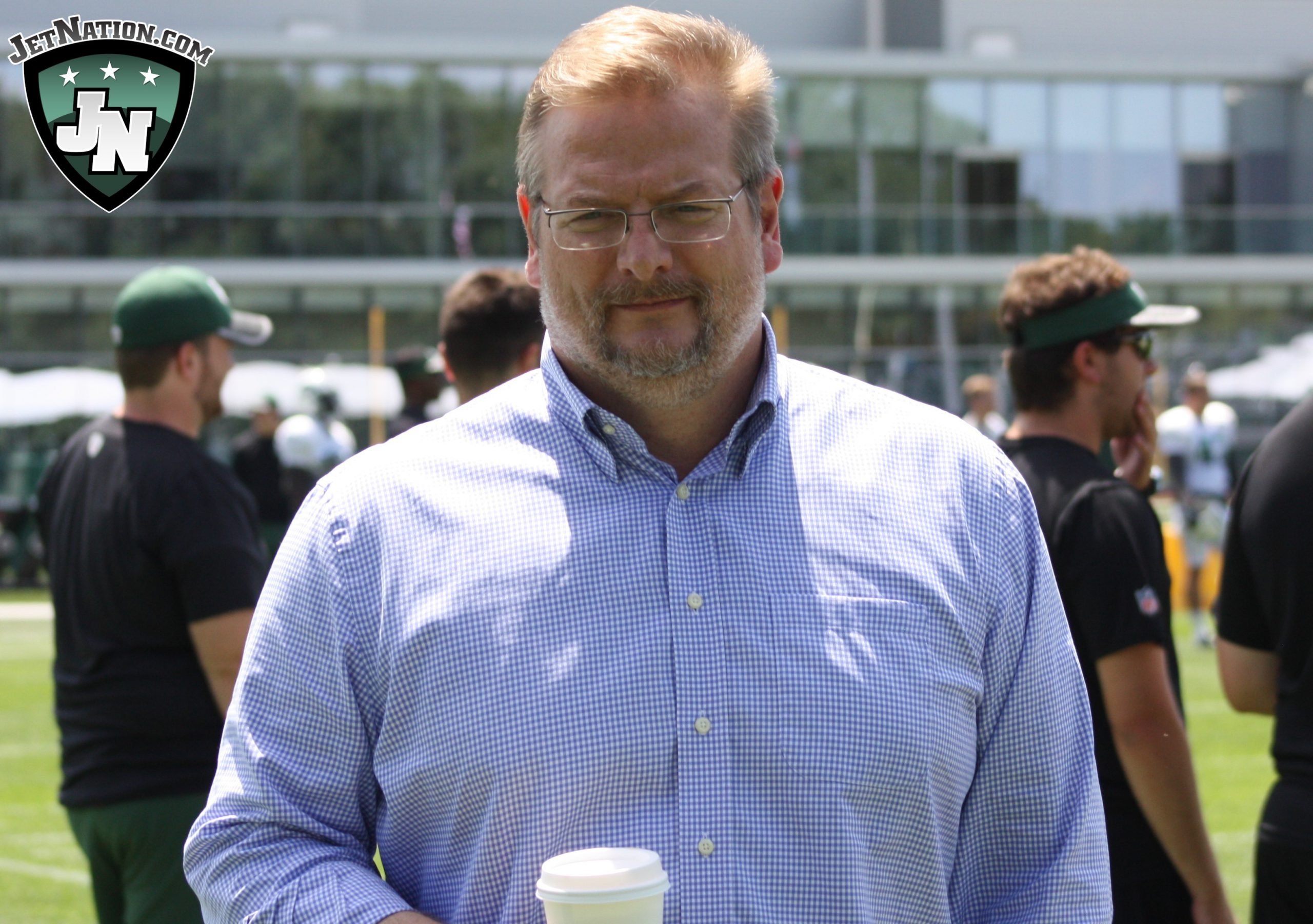 As is customary at the NFL combine, head coaches and general managers from around the league met with reporters in Indianapolis, including Adam Gase and Mike Maccagnan of the New York Jets. What were some of the main takeaways from the pair? Noting surprising from Maccagnan and how the Jets feel about having the third pick while Gase had some effusive praise for a few of his young players. Here are a few notes on the comments from the two.
Maccagnan looked to be in very high spirits with this being his first trip to Indy that didn't have him searching frantically for a quarterback. A first during his tenure and he was asked about it right off the bat to which he replied, "It's actually a good feeling to come here and not have to answer a bunch of questions about the quarterbacks. We feel good about Sam Darnold and feel we have a very good player to work with at that position to move forward".
In regards to having the third pick and whether or not they'll be looking to trade down in the draft, Maccagnan said he was open to the possibility of trading back to add more picks. "We feel good at number three but I would definitely say if there's an opportunity to trade down, we would absolutely look at it" and continued, "I definitely wouldn't rule anything out at this point".
When asked about which position groups stand out in this year's draft class, Maccagnan mentioned tight end, pass rushers and the offensive line where there look to be several options moving forward. Even with Chris Herndon on board, taking a tight end to pair with him as an additional weapon for Sam Darnold may not be a bad idea. If Maccagnan's answer is any indication, the Jets may look to do just that.
One scribe pressed Maccagnan on the future of Leonard Williams to which Maccagnan was non-committal in terms of anything in the immediate future but did say the Jets are happy with Williams as a player.
When Gase met with reporters, there was plenty of talk about the young players he's inheriting who he feels confident in and there were a few players he's clearly high on.
Wide receiver Robby Anderson earned plenty of praise from Gase who said he's looking to get the speedy receiver involved in the offense in more than "one or two" different ways, likely referencing the Jets past tendency to rely heavily on Anderson solely as a deep threat before the final few weeks of the 2018 season.
Gase said he was most impressed with Anderson's speed and his ability to "track the ball going down the field", saying "I don't think I've ever been around a player who is so smooth and when he sticks his hand out at the speed he's running, you see him just pluck the ball and keep on going".
There was also some praise for tight end Chris Herndon as a "unique" tight end who the team can keep on the field for "all three downs" who is a "very good receiver, very good in the run game and good" in pass protection, leading him to sum up Herndon as a "unicorn type player" who can do a variety of things.
Running back Elijah McGuire also got the attention of the head coach as Gase commented on his play, saying "I was very impressed and I think his first game was against us (Miami) and after watching that, I know there are some things he likes to do over other run schemes and we're going to emphasize what he likes to do"
Gase also confirmed an earlier report from Brian Costello of the New York Post, saying that the team will be sticking with a 3-4 base defense despite expectations of new defensive coordinator bringing a 4-3 scheme with him.
One concern among some Jets fans was the hiring of Joe Vitt and Gregg Williams, due to their history together in the New Orleans Saints bountygate scandal, but Gase put that to bed, saying that Williams was recommended to him by Vitt on several occasions and that the two are looking forward to working together again.
Videos
NY Jets Phase 3 OTAs, Expectations and a Minor Calf Tweak with Greg Renoff