Combine Results Shaping up Well for Jets Draft Plans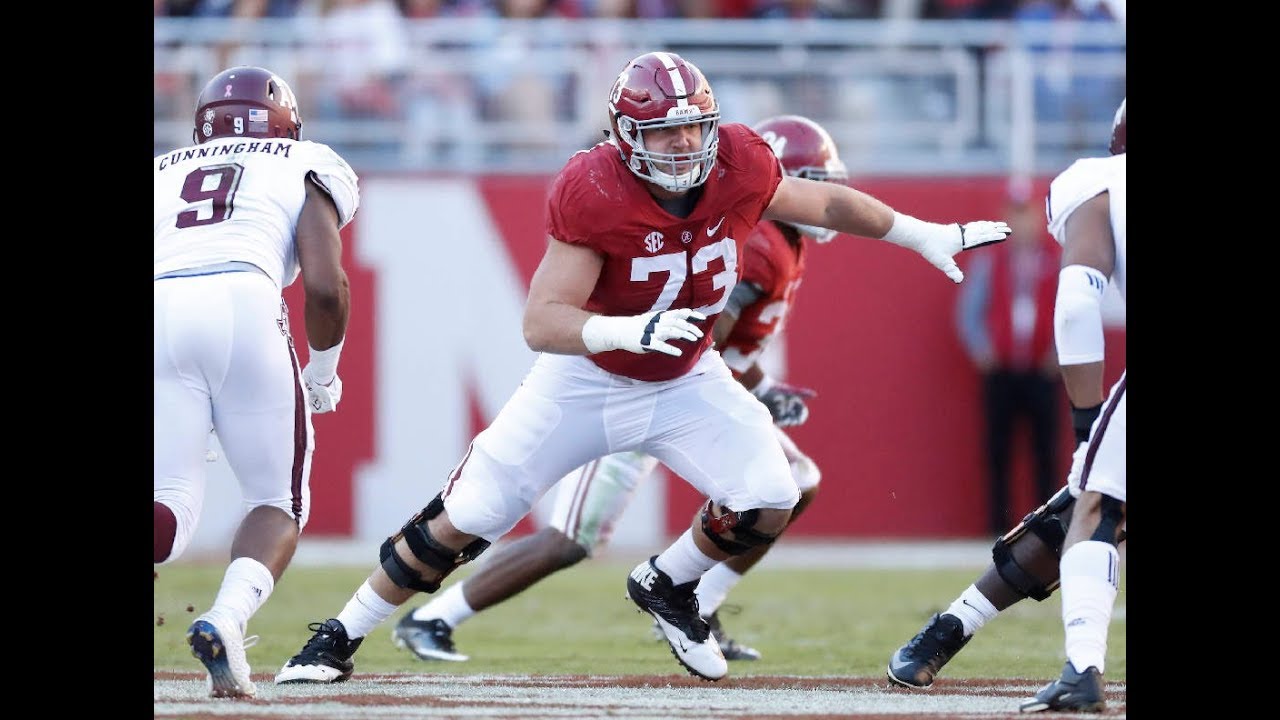 While Mike Maccagnan and the New York Jets sit back and watch the NFL combine unfold as they prepare for the NFL draft in April, there are a few early takeaways that could benefit the Jets in a big way for both the long and short-term on either offense or defense.
The Jets own the third overall pick in the draft, and the consensus during much of the NFL season that any team that wasn't picking first overall would have no chance an Nick Bosa, arguably the top player in this year's draft. Now, as the combine progresses, player performances coupled with some draft rumors could come together to have Bosa available at three, or a great opportunity for the Jets to trade down and add picks.
The first result that came in that could bode well for the Jets was the player weigh-ins when Oklahoma quarterback Kyler Murray came in at just over 5′ 10" and 207 lbs. There was talk in some circles of Murray coming in at around 5′ 9" and as low as 180 lbs. By measuring where he did, Murray is a legitimate top prospect at quarterback.
Following news of Murray's measurements, NFL draft analyst Mel Kiper had this to say according to USA today:
"I'm going to probably put him No. 1. I think the Arizona Cardinals have kind of dilemma. Do they feel that Kyler Murray is a significant upgrade over Josh Rosen? Then you have to trade Josh Rosen, and do you have an interested party there in maybe the Washington Redskins or the Miami Dolphins. Somebody like that, you get that first-round pick from a team for Rosen.
If Murray were to go at the top of the draft, that pushes Bosa down to no. 2, where the San Francisco 49ers are likely to field some phone calls from teams who are looking to move up and take a QB early on. The Giants, Jaguars, and Redskins are a few possibilities. Should the Niners move down or select Alabama defensive lineman Quennin Williams as some are speculating, it would leave Bosa there for the taking at number three.
If Bosa gets snagged at two, it leaves the Jets as the next best spot for teams to pick up the phone and try to strike a deal. If the Jets pull the trigger and move down while staying in the top 10, with perhaps the same Jaguars or Giants, they would have a chance to select offensive tackle Jonah Williams.
Williams was the second key check-in that was worth watching as many had speculated that his wingspan was not adequate to play left tackle on the NFL. As it turns out, Williams came in at 33 5/8", just a shade bigger than Isaiah Wynn, who the Patriots drafted to play left tackle for them last season after coming in at 33 3/8. It's also worth noting that while Williams is not on the same level, his measurements are in the same ballpark as future Hall of Fame tackle Joe Thomas. The 33 5/8" may not be "textbook", but it's far from inadequate.
Should the Jets take Williams in the top 10, they would could consider playing him inside at left guard as a rookie before moving him to left tackle when Kelvin Beachum's contract expires at the end of the 2019 season.
So as it stands, it looks as if the Jets could have two big decisions on draft day. To take Bosa with the third pick, or to add picks while adding a high-level left tackle for the next ten years to protect Sam Darnold's blind side. Not a bad spot to be in for Gang Green.
Videos
Was Boomer Right to Blast Becton? Former Jets QB Sounds off Against Jets Tackle.