Addition of Barr Would Give Williams Valuable Chess Piece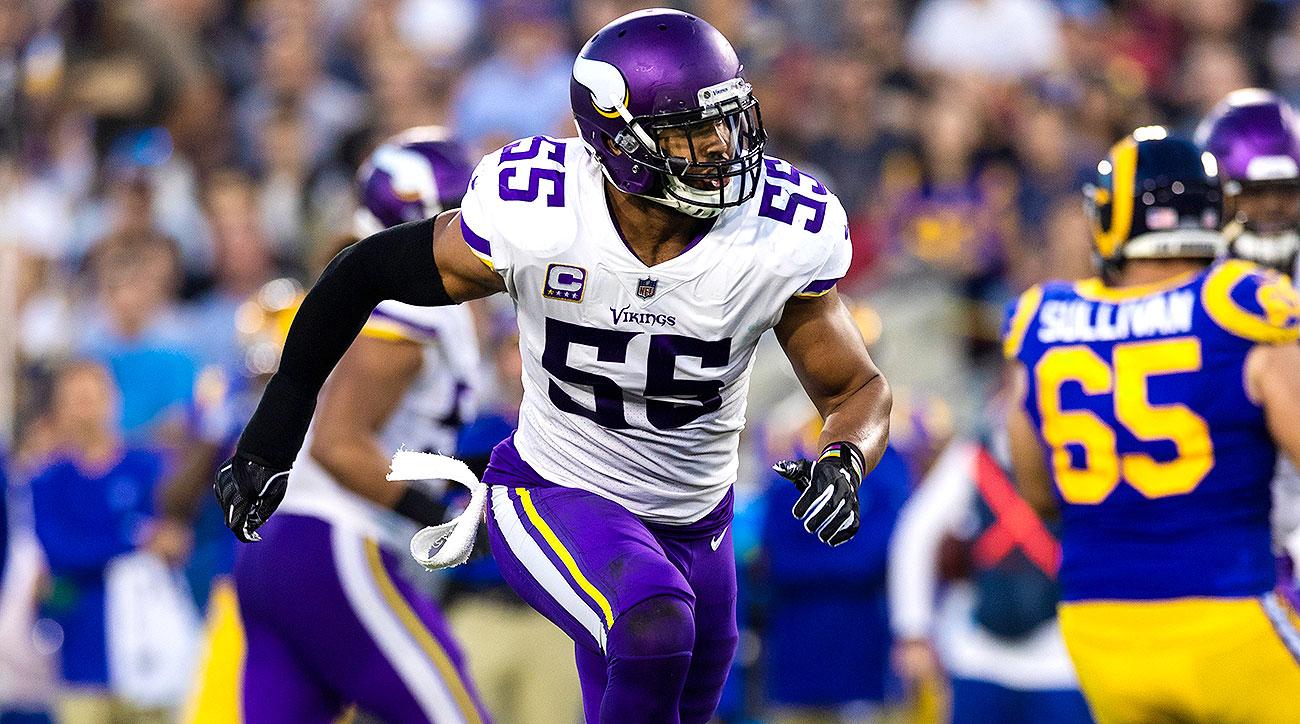 With the start of NFL free agency only a few days away and just under $100 million to spend, Jets fans are expecting a bevy of moves to improve the protection around quarterback Sam Darnold while adding some quality targets for him to throw to.
However, it's on the defensive side of the ball where one name has emerged that may not be a "flashy" addition, but could give defensive coordinator Gregg Williams one of the more versatile defensive fronts in the NFL in Minnesota Vikings linebacker Anthony Barr.
A former first-round pick, Barr has been used in a variety of roles with the Vikings where he has been asked to play both inside and outside linebacker, while spending a good deal of time in coverage, but still flashing skills from time to time that would make him an impact edge defender if used in that role.
Jets are rumored to have heavy interest in FA LB Anthony Barr who shows good quickness/anticipation as he shoots through the B-Gap and makes short work of Ballage to get to Dolphins QB Ryan Tannehill. pic.twitter.com/wBMgGZzlMc

— Glenn Naughton (@AceFan23) March 10, 2019
Last season, Barr logged 374 plays in pass coverage, 333 snaps as a run defender and had 103 pass rush attempts that resulted in 23 pressures according to pro football focus and found himself playing in his fourth career pro bowl.  Should the Jets add Barr as Connor Hughes of the Atlantic suggests they want to do, they could use him and Jamal Adams to keep offenses on their toes.
Adams is the ultimate Swiss army knife on defense for the Jets, spending significant time at both safety spots, slot corner, linebacker and a bit of boundary corner as well.  In each of those roles, Adams played well enough to land his first of what should be many Pro Bowl nods this season, to go along with being named second-team All Pro.
As creative as Williams tries to get by employing multiple defensive fronts, Adams and Barr could be two players who make the defense go.  Now, whether or not the Jets land Barr remains to be seen, but the impact he could have under Williams makes any interest from the Jets easy to understand.
Videos
Aaron Rodgers Injury Fallout & Jets/Bills Recap