JetNation Mock Draft 2.0; Mac Moving Down From top 3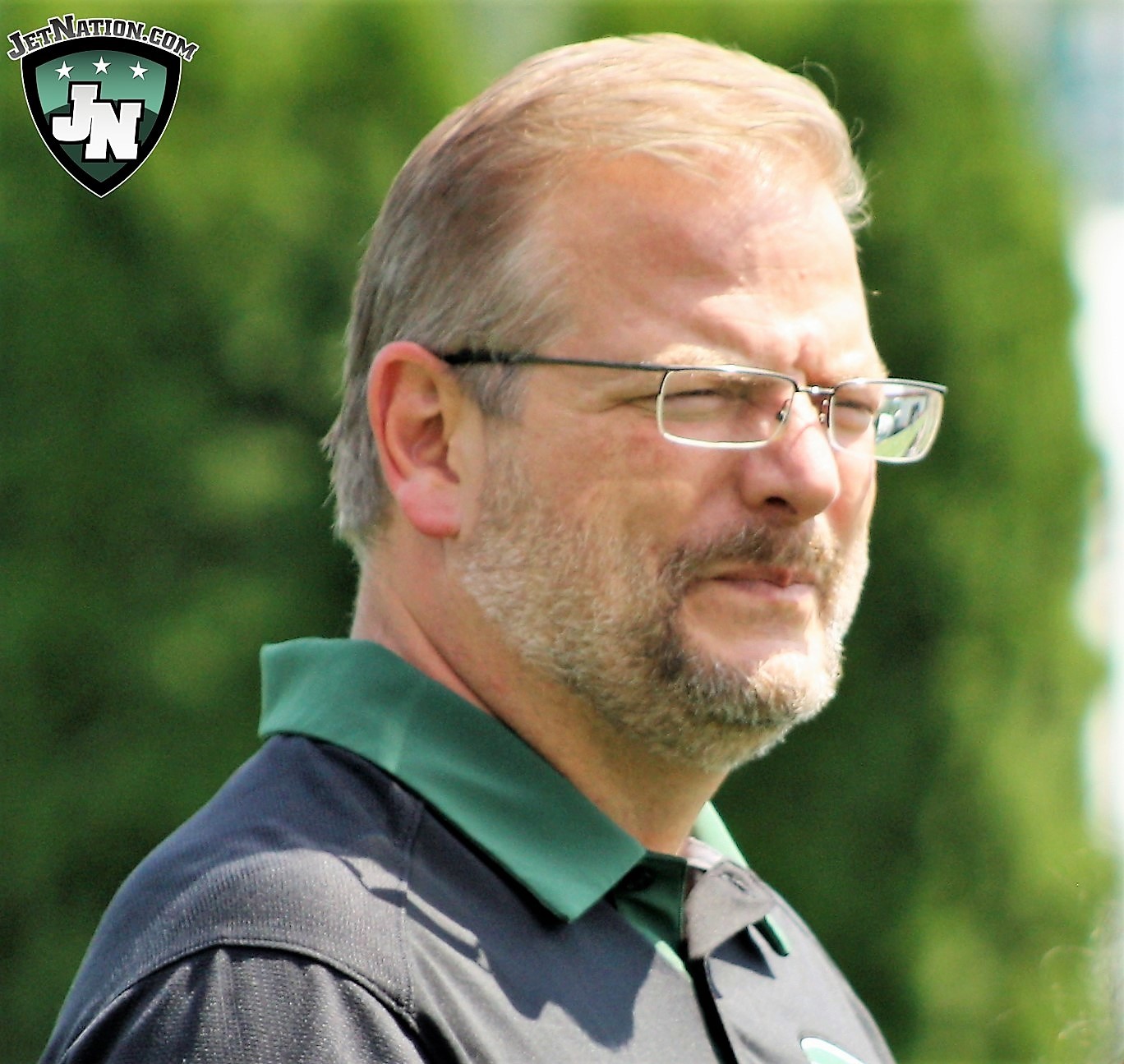 The NFL draft is just a week away and that means it's time for JetNation.com's mock draft 2.0. Jets GM Mike Maccagnan has made it abundantly clear that he'd like to trade down at this point when meeting with the media. In fact, Rich Cimini of ESPN.com said on his recent podcast that a source told him that Maccagnan is "on a mission" to recoup one of the second-round picks he traded last season to move up and nab quarterback Sam Darnold.
Round 1 (15th Overall)
C Garrett Bradbury, NC State: Maccagnan finds a trade partner in the Redskins who don't want to be the only team in their own division without a long-term answer at quarterback with the Giants likely to grab a signal caller at six. By moving up they get whichever QB they covet outside of Kyler Murray who likely goes first. In return, the Jets get picks 15, 46, 96 and a second round pick next season. A conservative estimate for sure.
Grabbing Bradbury gives the Jets the top center in the class and a player that moves extremely well for his size and should anchor the O-line for years to come. If there is no trade and the Jets stay at 3, the pick is defensive lineman Quinnen Williams out of Alabama if he's still on the board. If not, Kentucky's Josh Allen or Ohio State's Nick Bosa.
Round 2 (46th Overall)
EDGE Jachai Polite, Florida: The Jets get tremendous value by taking a projected first round pick whose stock dropped during the pre-draft process due to poor workouts. Things may not have gone well in Indy for Polite, but on-field performance should trump some bad workouts, and Polite is widely regarded as a top edge prospect whose motor always runs hot on game day.
Round 3 (68th overall)
CB Sean Bunting, Central Michigan: Here's what the Jets have at CB1 and CB2 at the moment; hope that Trumaine Johnson bounces back under Gregg Williams and a battle between Darryl Roberts and Derrick Jones in the two spot. Things may work out yet for Roberts or Jones, but neither has done enough to stop the Jets from passing up on Bunting who the team had in for a recent visit. Bunting finished his collegiate career with 9 interceptions. If there is trade down in round 1, the Jets snag Polite if he falls this far, or it's between Bunting an Notre Dame CB Julian Love.
Round 3 (93rd overall)
LT Yodny Cajuste, West Virginia: More big-time value here as the Jets get a projected first round player who falls due to having surgery on a torn quad. With Kelvin Beachum able to man the left tackle spot in the final year of his deal, Cajuste won't be rushed and can take over at left tackle next season.
Round 3 (96th overall)
EDGE D'Andre Walker, Georgia: With additional picks, the Jets double-dip at edge rusher by adding Walker who joins Polite and Jordan Jenkins to give the Jets some quality depth at OLB and a guy who can get to the QB. If there is no trade and added picks, the Jets take Penn State O-lineman Connor McGovern who can play C or G in this spot.
Round 4 (105th overall)
RB Ryquell Armstead, Temple: The Jets look just down the road to the Philadelphia area and snag running back Ryquell Armstead. A powerful runner with a nice combination of size and speed, Armstead should be able to spell Le'Veon Bell from time to time. Another good option in this spot would be USC offensive tackle Chuma Edoga who we mentioned along with Armstead on last night's episode of JetNation Radio.
Talked about Temple running back Ryquell Armstead on last night's episode of @JetNationRadio with @NYJetsLife24 as a possible late-round steal. Good size/speed combo and willing to stick his face in the fan. pic.twitter.com/sIQOwfnDhb

— Glenn Naughton (@AceFan23) April 18, 2019
Round 6 (196th overall)
TE Donald Parham, Stetson: Chris Herndon is already in the fold, but Parham gives Sam Darnold another big target over the middle as Parham checks in at 6′ 8". There will be an adjustment period for Parham as he goes from Stetson to the NFL, but he'll have a chance to be an immediate impact player in the red zone.
Round 7 (217th overall)
WR Jalen Hurd, Baylor: One of the more interesting stories in college football, Hurd transferred from Tennessee to Baylor in 2018 after a 1,200 yard season with the Volunteers two seasons ago. In his first season as a wide receiver, he topped 800 yards and offers versatility that few players in this class can match, if any at all.
All in all, this would address the Jets need for a starting center, net a pair of edge rushers and a potential future left tackle. Hurd and Parham would add big targets for Sam Darnold and Bunting in round 3 could become a starting cornerback within the next season or two.
Wrapping things up, here's our mock draft in summary:
| | | | |
| --- | --- | --- | --- |
| With Trade Down | | W/O Trade Down | |
| | | | |
| 1 | OC Garrett Bradbuy | 1 | DT Quinnen Williams |
| 2 | EDGE Jachai Polite | 3 | EDGE Jachai Polite |
| 3 | CB Sean Bunting | 3 | OG/C Connor McGovern |
| 3 | LT Yodyn Cajuste | 4 | OT Chuma Edoga |
| 3 | EDGE D'Andre Walker | 6 | TE Donald Parham |
| 4 | RB Ryquell Armstead | 7 | WR Jalin Hurd |
| 6 | TE Donad Parham | | |
| 7 | WR Jalin Hurd | | |
Videos
New York Jets OTA Presser Takeaways, Aaron Rodgers' Impact and Summer Delusion