Darron Lee Bulking up for new Role, or new Team?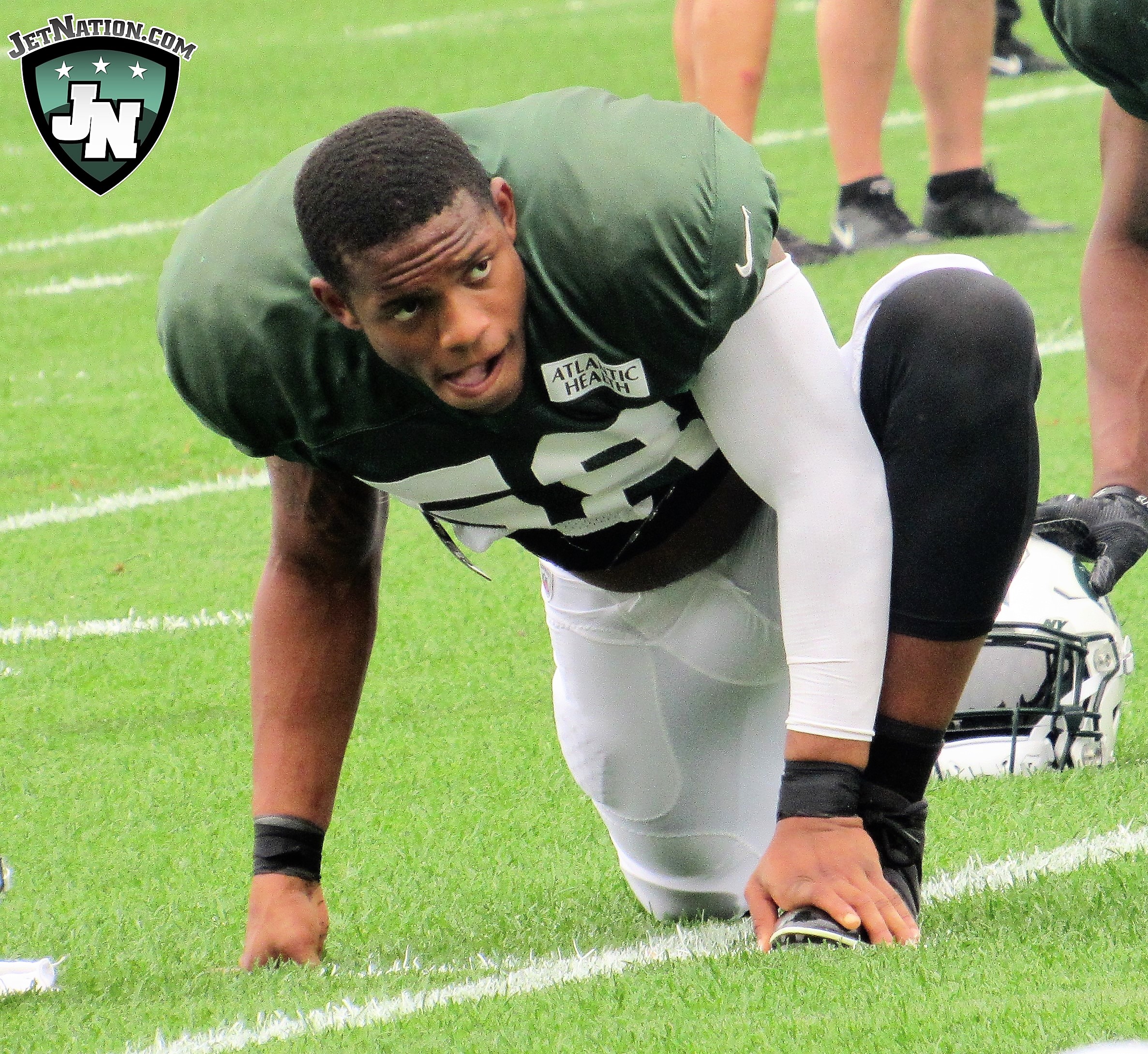 The future of Jets linebacker Darron Lee is certainly up in the air after the team added inside linebacker CJ Mosley via free agency this offseason, and it now appears Lee is making some changes of his own. At the request of the Jets or on his own we don't know, but Lee claims to have added roughly fifteen pounds of muscle to his frame via his twitter account.
This 245 life is fun. Just swole and strong. #Gainz

— Darron Lee (@DLeeMG8) April 15, 2019
Lee suggested he's up significantly from the low 230's (232 at NFL combine) to 245 in a short tweet that simply reads, "This 245 life is fun. Just swole and strong".
Conventional wisdom would lead one to believe Lee already has one foot out the door of 1 Jets Drive, but a dramatic change to his frame could be a request from the team if they want him to add bulk and see if he can retain his speed as an outside linebacker/situational pass rusher, or it could be Lee taking matters in to his own hands to improve his ability to take on bigger blockers.
When drafted by the Jets three years ago, former head coach Todd Bowles said that the team had no plans to have Lee add weight, and far too often he was bullied in the trenches.
Things were going well for Lee last year when he was enjoying his best season as a pro, but a late-season suspension for substance abuse may have been more than the team was willing to tolerate as they added Mosley for big money.
Head coach Adam Gase has sent mixed messages when asked about Lee, saying at one point that despite being roasted in the media, he felt Lee played well against the Dolphins when the two teams met, while suggesting he see Lee and Mosley as players who "play different positions".
Adam Gase on what Mosley addition means for Darron Lee: "They play different positions."

— Connor Hughes (@Connor_J_Hughes) March 26, 2019
Adam Gase on Darron Lee: "Here's what I know: Darron's on the roster. When April 8 hits (for start of offseason program)… I'm expecting everybody to be there. If the front office decides something different, then we make an adjustment."

In other words, he's basically toast

— Manish Mehta (@MMehtaNYDN) March 26, 2019
"He was always getting beat up by you guys [reporters] but he would play a great game against us." – Adam Gase on Darron Lee.

— Dan Leberfeld (@jetswhispers) February 28, 2019
Gase then offered the "kiss of death" quote for any NFL player, saying simply that Lee is "on the roster". Whether or not that's the case for the supposedly 245 pound Lee when training camp rolls around remains to be seen.
Videos
NY Jets Phase 3 OTAs, Expectations and a Minor Calf Tweak with Greg Renoff