Jets Open for Business, so who Could be Shopping for 3rd Pick?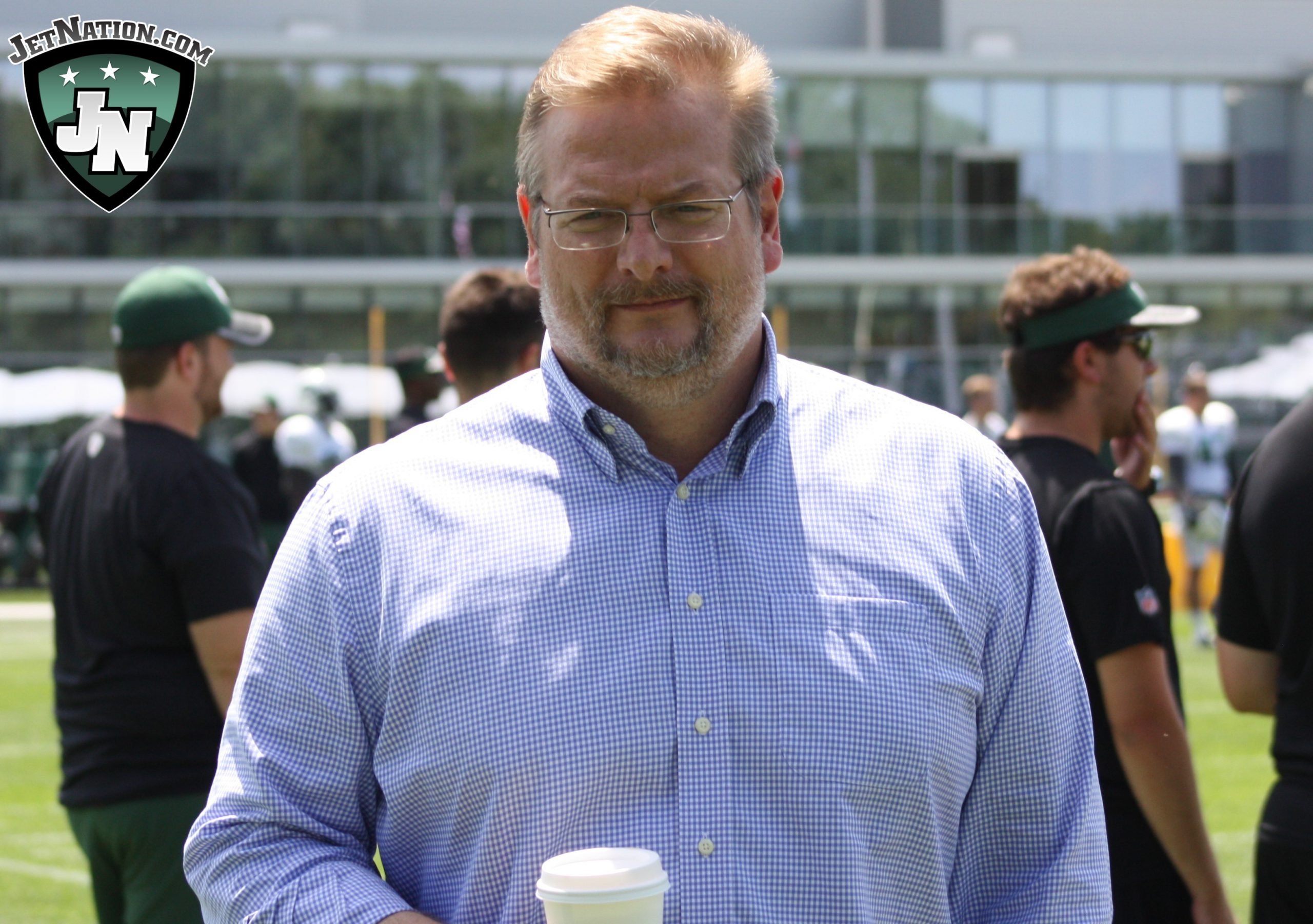 Even before rumors of the Jets being desperate to trade down and add draft capital earlier this week, it was abundantly clear that Mike Maccagnan and company would be very aggressive in trying to move down from the third overall pick. The problem for the Jets could be finding a buyer who is willing to meet their asking price. So who could look to move up when the draft rolls around? Let's take a look.
New York Giants:
The Giants have two first-round picks (6th & 17th) with a need at quarterback. It's believed that they're interested in Duke quarterback Daniel Jones who should be there at six but do they risk getting leapfrogged by other teams (Broncos, Redskins) in search of a quarterback themselves?
If so, they should be reaching out to Gang Green to make a rare trade between the two clubs as both would look to benefit in a big way as they look to improve their future outlook.
Denver Broncos:
If you think Mike Maccagnan had a hard time finding a quarterback after using a second and a fourth round pick on Christian Hackenberg and Bryce Petty respectively, you should take a look at John Elway's work at the position.
The Broncos current starting quarterback is Joe Flacco, who should start collecting social security sometime after the season kicks off. The reason why Flacco is in place is because Elway's addition of Case Keenum for big money was a flop last year. Elway had to spend big on Keenum because he burned a first-round pick on Paxton Lynch, who, like Hakcneberg, isn't an NFL quarterback. Trevor Siemian was the quarterback prior to Lynch, and Zac Dysert was an option before him. It was before Dysert that Elway used a second-round pick on Brock Osweiller as the heir apparent to Peyton Manning, who signed with Denver as a free agent. So aside from signing a Hall of Fame free agent, Elway has missed on a total of five quarterbacks, two of which were taken with a first and second round pick. Once Flacco fails, that number should climb to six.
Even still, Elway is in place and knows he needs a quarterback, and the Jets could stay in the top 10 by moving down to 7 and adding more picks. With Kyler Murray expected to go first overall and the Giants also hoping to land a QB at 6, Denver could look to leapfrog the Giants to take another swing at the position.
Washington Redskins:
There are some reasons why the Redskins should be looking to add a quarterback, and some indicators that suggest they're hoping to grab one much higher than 15th overall which is where they currently sit.
First off, the 'Skins quarterback is Colt McCoy. That alone is reason enough to be in the market for a QB. The Giants figure to add a quarterback at six, giving them a potential long-term answer at the position. Then of course there's the fact that the Philadelphia Eagles and Dallas Cowboys have two of the top young QB's in the game in Carson Wentz and Dak Prescott respectively.
If you're the Redskins, it's going to be tough to explain to the fans that you're in dire need for a QB but sat back and got the third or fourth option in a weak class.
And while it's not uncommon for teams to host players who are unlikely to be on the board when they're on the clock, the Redskins would have been a bit overboard in recently hosting Kyler Murray unless they're looking to move up if he doesn't go first overall as expected. They've also hosted Daniel Jones and Dwayne Haskins, so if they strongly prefer one over the other, they won't be able to sit back and 15 to get one.
Of course the draft could be full of surprises. Maybe the Raiders decide they'd like to move up a spot to grab Josh Allen. Maybe the Bucs want to jump the Raiders as both teams are rumored to have interest in linebacker Devin White. Or maybe, just maybe, the Jets stay at 3 and snag the best player in the draft in Quinnen Williams, or add the best edge rusher on the board.
Only a few more days before we find out.
Videos
New York Jets OTA Presser Takeaways, Aaron Rodgers' Impact and Summer Delusion