Grading Gang Green's Draft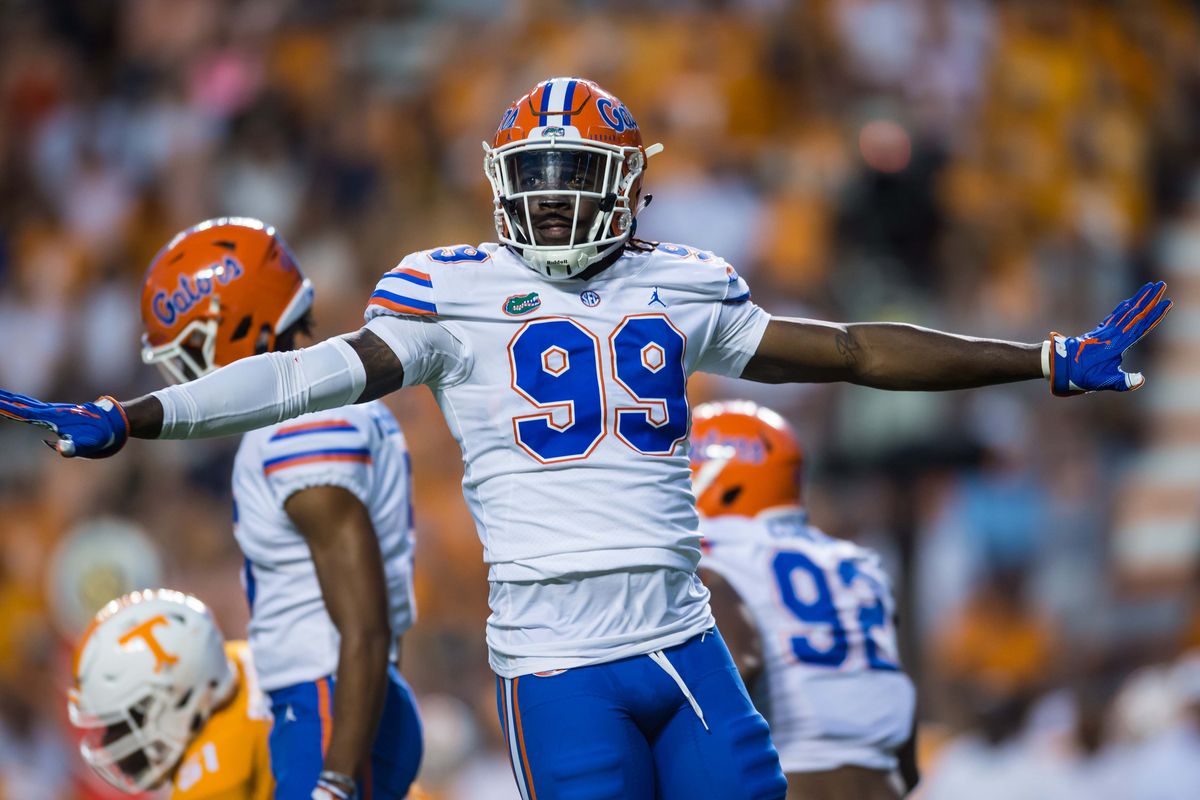 Draft grades are a funny thing, aren't they? An exercise in reviewing a team's approach to some of their biggest needs with an emphasis on value will sometimes lead a miserable minority of fans to insist that any review of a draft before a player has played a single game is pointless.
Pointless in terms of predicting exactly how a player will perform based on draft position? Certainly. Pointless if you're a die-hard fan who enjoys keeping up with the goings on of your favorite team as a ritualistic part of a hobby you dedicate time and money to? Not really.
So, for those who believe drafts should not be spoken about until the career of every player chosen has run its course, this isn't for you. For those fans who love Jets football and thinking about what the future may hold, we bring you our New York Jets 2019 draft grades.
Round 1 (3rd overall)
DL Quinnen Williams, Alabama:
There's a reason why Williams should be classed as a defensive lineman as opposed to defensive tackle or nose tackle, and that's because he'll play all over Gregg Williams' defensive front. Williams was always going to be the right pick for the Jets if he was there and Mike Maccagnan didn't overthink it. Among draftniks and fans there was plenty of noise being made about how the Jets should pounce on Kentucky's Josh Allen if he were available in this spot. He was, but the Jets took a pass and added Williams. A disruptive force who at 20 years old, already displays traits that you would only expect from an experienced veteran.
Grade: A+
Round 3 (68th overall)
EDGE Jachai Polite, Florida:
The Jets went all in on Polite by taking the risky prospect in round three. Despite an atrocious pre-draft process, the Jets let the film outweigh the job interview and they hope they've snagged an elite edge rusher at 68. For those who hate the pick, remember that when the team needed a wide receiver many years ago, they were faced with choosing between a receiver who gained weight during his final collegiate season and had his combine interview cut short due to a poor attitude. Instead of taking that receiver, they went with the guy who showed up in a three-piece suit and wowed them with his demeanor and professionalism. The overweight receiver with the bad attitude was Alshon Jeffrey. The well-dressed professional was Stephen Hill. Polite carried a round 1 grade and the Jets got him at 68.
Grade: A
Round 3 (92nd overall)
OL Chuma Edoga:
When Penn State offensive lineman Connor McGovern went to the Dallas Cowboys just a couple of picks earlier, the Jets didn't want to lose out on the next O-lineman on their board so they traded up one spot with the Vikings to select Edoga, a physical lineman who has the traits to play tackle or guard in the NFL. He needs to get stronger but could be the team's starting left tackle in the future. He could also get a look on the interior this season with Kelvin Beachum hanging around for one more season.
Grade: B+
Round 4 (121st overall)
TE Trevon Wesco:
Be honest, if you're a Jets fan you've already seen the breakdown of Wesco's play from former player and current analyst Brian Baldinger, who says Wesco's game as a receiver is reminiscent of Rob Gronkowski and his prowess as a blocker makes him the "Quinton Nelson of tight ends".
.@nyjets @TrevonWesco congratulations on picking this #Mountaineer. This is BabyGronk. The Adam Gase Playbook just expanded 25%. #BaldysBreakdowns

— Brian Baldinger (@BaldyNFL) April 27, 2019
Sounds like Baldy is going to want a front row seat to Wesco's induction in Canton, but there should be plenty of brake pumping on those comparisons. Even still, Wesco does look like a player who can give opposing defenses problems. He has fantastic hands and is a load to bring down at 270 lbs. If Adam Gase plans on using him as traditional "Y" TE as well as FB and H-Back, this could end up being one of the better picks in the class.
Trevon Wesco…Eric Tomlinson's replacement? pic.twitter.com/0d4yKjVRW7

— Glenn Naughton (@AceFan23) April 27, 2019
Just got a text from a HC who coached against WVU TE Trevon Wesco…"dude is a junkyard dawg, just scratching the surface & wasn't featured at WVU…legit talent" #Jets

— Damien Woody 🏁 (@damienwoody) April 27, 2019
Grade: B
Round 5 (157th overall)
MLB Blake Cashman:
This one was a head scratcher. With Avery Williamson, CJ Mosley, Darron Lee and Neville Hewitt on the roster (for now), Cashman made little sense. He's a player who has had shoulder surgeries on both shoulders and just doesn't fill a need. In looking solely at his game and where he was chosen, it's not bad value. Cashman showed more ability to stack and shed then you'd expect from a player his size, and his performance at the combine revealed his high-level athleticism.
The folks over at Pro Football Focus loved the move, saying:
It's the Blake Cashman pick at No. 157 for the Jets that takes the cake as the team's best selection on Saturday.Cashman earned a 90.0-plus overall grade this past season and tested out as one of the most athletic linebackers in the class at the combine en route to the No. 59 overall spot on PFF's big board.
Even with the strong tape and PFF's 59th overall ranking, an injury risk that doesn't come at a position of need is questionable at best. If we were grading solely on the ability of the player, this could be a B. Injury risk, depth already at the position and dire need elsewhere bring it down considerably.
Grade: D
Round 6 (196th overall)
CB Blessuan Austin, Rutgers:
This feels like a pick that fans would love if another team made it, but not their own. We'd hear a lot about how a smart front office is looking forward and taking a guy with first or second round ability in round six. For some reason, we're hardest on our own team at times, and this pick was tough to digest at first.
Austin has had multiple ACL injuries, limiting him to just five games over the course of the past two seasons. Before that however, he was one of the top corners in the country. Austin was credited with 17 passed defended in his first two seasons at Rutgers, just one less than Georgia's Deandre Baker, the only corner to go in the first round in this class.
All told, there's some good and bad with this selection. The bad is obviously the injury history, but that's far outweighed by the high ceiling.
Grade: C+
Overall Outlook:
When the dust settled, the Jets had added arguably the top player in the class, a high-end edge rusher, a potential starting left tackle and tight end. The biggest question marks come due to a pair of well-regarded yet oft-injured defensive players.
Final Grade: B+
Videos
Aaron Rodgers Injury Fallout & Jets/Bills Recap