Jets Hopeful Sixth Rounder Can Return to Form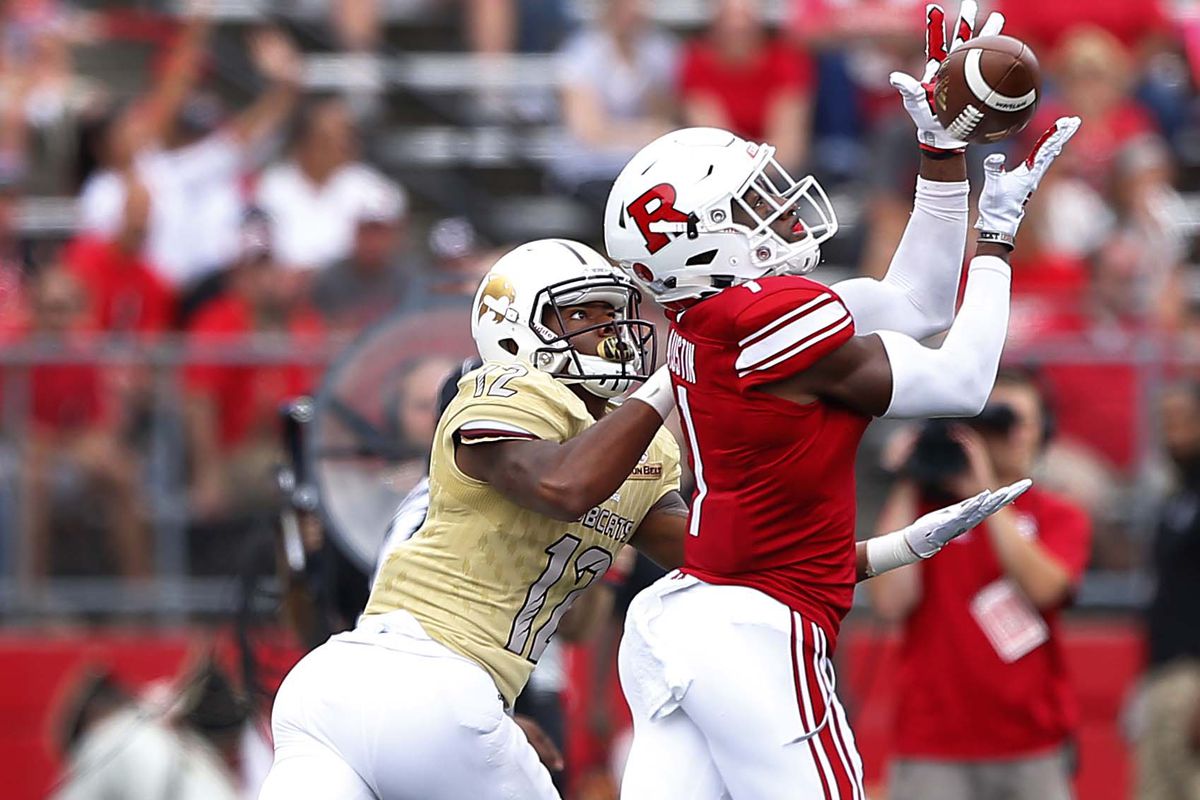 With the 196th pick in the 2019 NFL Draft, the New York Jets selected Rutgers cornerback Blessuan Austin, a high-ceiling player who comes with plenty of risk with the potential for high rewards.  Over the course of his first two collegiate seasons, Austin played at a level that put him on par with some of the top cornerbacks in the country.
In fact, among all cornerbacks chosen in last week's draft, only 10 had more passes defended in college despite only two of them (Greedy Williams and Byron Murphy) playing fewer collegiate contests according to pro football reference.  
Drafted CB's w/ 15 career PD's (games played):

J. Love 39 (38)
I. Marshall 36 (48)
K. Hollman: 27 (40)
J. Williams 25 (34)
J. Layne 24 (31)
D. Baker 23 (36)
C. Ballentine 21 (46)
B. Murphy 20 (20)
A. Oruwariye 20 (38)
G. Williams 19 (24)
B. Austin 18 (25)
S, Bunting 15 (35)

— Glenn Naughton (@AceFan23) April 28, 2019
Despite the fast start at Rutgers, Austin's progression was halted due to a pair of ACL injuries. Austin only appeared in the 2018 season opener for the Scarlet Knights, and his 2017 campaign was cut short after only 4 starts.  Possibly the most alarming issue regarding Austin's durability situation is that both ACL injuries were to the same knee.
It is yet to be seen if he will be able to regain functionality when it fully heals, but the Jets remain hopeful that he can return to form. If he is capable of playing at a high level after his recovery, New York may have found themselves a starting caliber cornerback in round six.
A New York native-born in Queens, he will get the opportunity to compete for a roster spot this upcoming season. According to NJ.com, Austin was the first Rutgers player to be drafted by the Jets or Giants since 1967. In his press conference following Day 3 in Nashville, general manager Mike Maccagnan said Blessuan may start the season on the Physically Unable to Perform (PUP) list. If he still is not healthy by the start of Week 1, he will be forced to sit out the first six weeks of the regular season.
In his last full season of play in 2016, Austin had 43 tackles, 1 tackle for loss, 1 sack 1 interception and an impressive 14 passes defended.
Videos
Aaron Rodgers Injury Fallout & Jets/Bills Recap