Mark Gastineau's Cancer Battle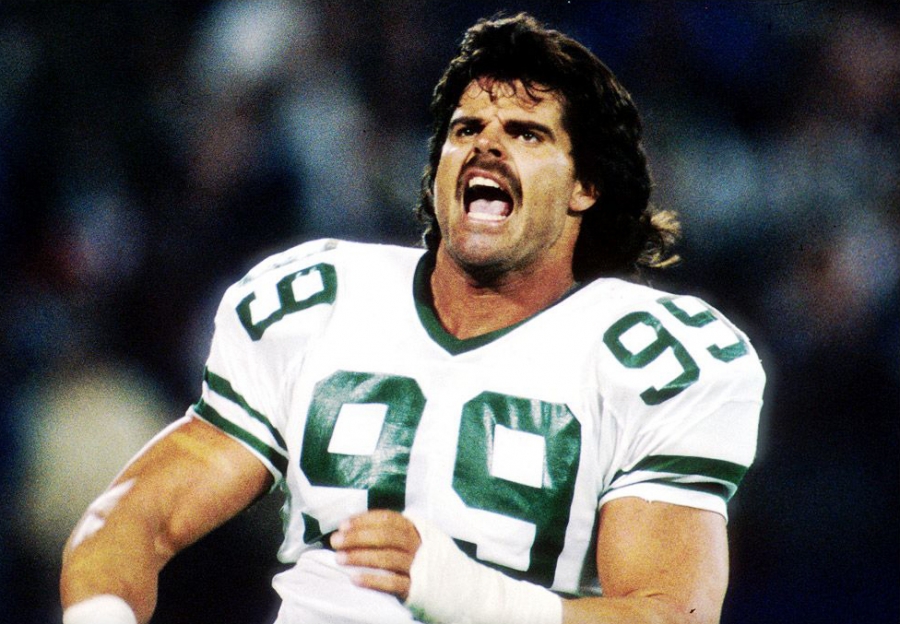 Mark Gastineau stopped battling offensive lineman the same year I became a season ticket holder, 1988. When I was a kid, the sack exchange was the identity of the New York Jets. They were this hard working group who seemed to be larger than life. Mark Gastineau was always the one that stood out for me because of the sack dance. The Giants seemed to get all the headlines but when Mark did his sack dance all seemed right with the world.
Today Mark is battling cancer and he is asking for help.
Hello my name is Mark Gastineau, #99 from The New York Jets. (retired)

Thank you for showing interest and coming to this gofundme page.

It is new for me to reach out for help but my wife Jo Ann and I agreed that it was time to share this need with my friends and fans.

As you may have read, along with some other health issues, I was "Blind Sided" 6 months ago with a diagnosis of stage 3 colon cancer.

I am presently being treated at Foxchase Cancer Center in Philadelphia. I had surgery to remove the tumor and treatment to kill the cancer.

Its been a difficult fight but I know I will have victory with the Lord fighting this battle with me. Thank you for all your love and support.

-Mark
There are two ways you can help Mark.
Pray for Mark. My wife had cancer twice, more surgeries and chemotherapy than she would care to remember. One constant though was that each time someone would tell us they prayed for her, it brought us so much peace. Knowing that someone really prayed a special intention for you is powerful. Several years later Lauren still talks about how the support helped her through the most challenging days of her life.
He set up a Go Fund Me. If you are able to check it out here is the link –> Mark Gastineau's Go Fund Me.
I have verified that the Go Fund Me is real, the money goes right to Mark. If you are in a position to help, any donation goes a long way.
Thanks for your time and consideration. Here is to a speedy recovery for Mark Gastineau.
Rich Cimini wrote an excellent article with more details on Mark Gastineau's cancer battle. It is worth checking out.
Videos
New York Jets OTA Presser Takeaways, Aaron Rodgers' Impact and Summer Delusion