Outside of Ownership, Plenty of Incentives to Lure new GM to Jets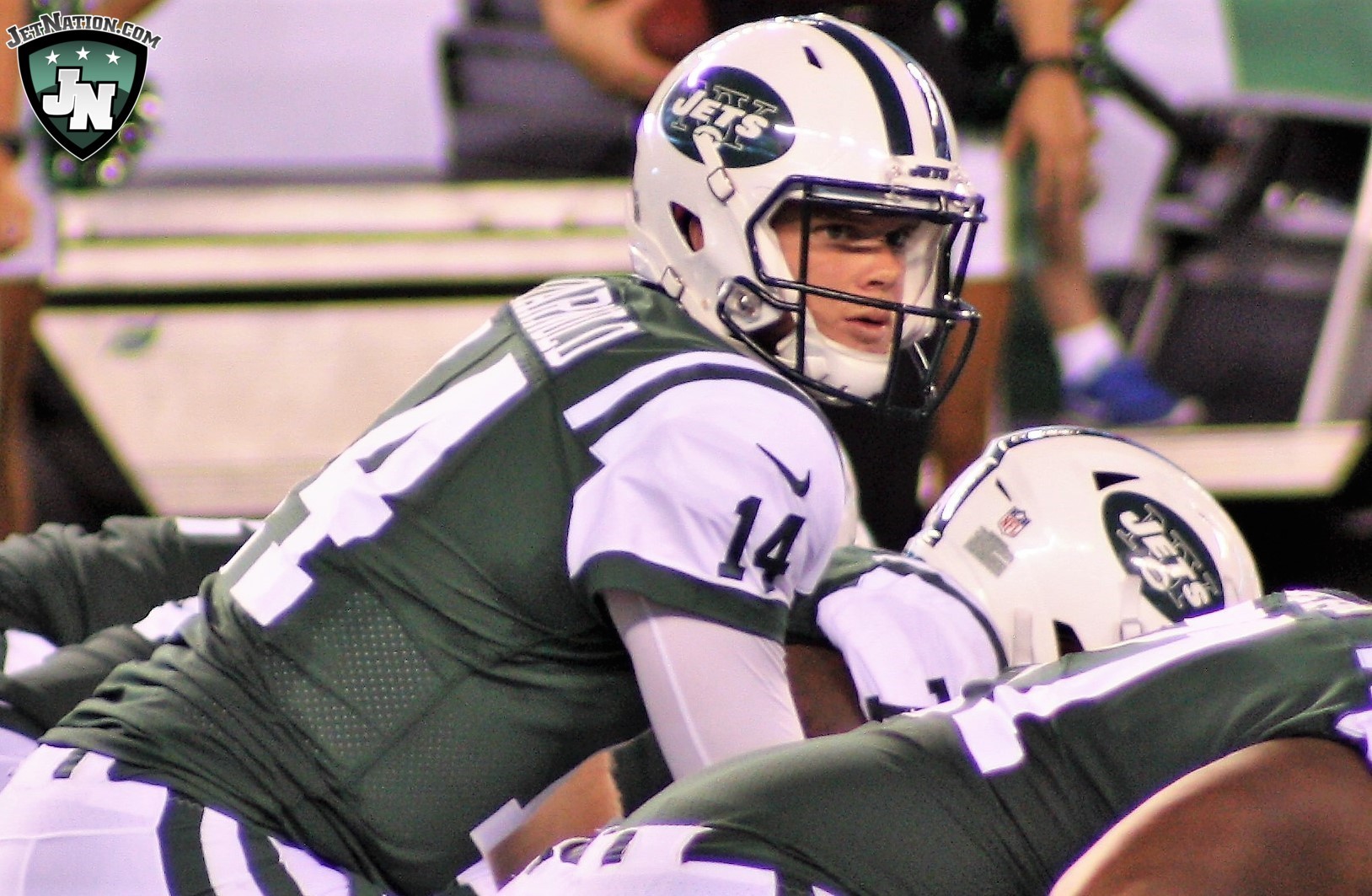 Any time a general manager comes in to take over a team that just picked in the top 3 of the NFL draft, it usually means a major reclamation project is on the horizon. However, after firing GM Mike Maccagnan earlier this week, the Jets 53-man roster is actually one that's good enough, with the right coaching, to make a playoff push in 2019 and is set up to succeed beyond that.
An incoming GM might have some concerns working for an owner who is a place holder for his brother who will be returning at some point with neither having proven much in terms of their ability to run an organization.
Minus the concerns with ownership, the incoming GM will have a quarterback who is universally viewed as a franchise signal caller, several playmakers on offense and blue chip defenders at every level of the defense.
It all starts under center with Sam Darnold where Adam Gase's top priority will be to develop the former number three overall pick who showed tremendous growth down the stretch in 2018, and anyone watching would have seen it. In fact, Darnold was behind only Andrew Luck of the Colts from weeks 10-17 in QB grading according to ProFootballFocus.com. If Darnold makes the year one to year two leap that so many other young quarterbacks have made in the past, the Jets should be set up at the league's most important position for years to come.
Then on offense, the Jets have arguably the top running back in the NFL whose legs will never be fresher in Le'Veon Bell who sat out the 2018 season in a contract dispute with the Steelers. In terms of pass catchers, the Jets have every level of the field covered with impact players. Bell can serve as an outlet underneath along with free agent wide receiver Jamison Crowder. Second-year tight end Chris Herndon can work the intermediate routes with Quincy Enunwa, while Enunwa can also team with Robby Anderson to stretch opposing defenses deep down the field. Players such as Trevon Wesco and Deontay Burnett may be able to contribute in the receiving game as well, but that remains to be seen.
On the defensive side of the ball, things might be even better. Look for rookie defensive lineman Quinnen Williams to team with veteran Leonard Williams to bring the heat up the middle, while Jachai Polite, a third-round pick with first-round talent has a legitimate chance to be the team's first true edge rusher since the departure of John Abraham.
The middle of the defense might be the strongest part of the team with Williams and Williams up front, multiple time pro-bowler CJ Mosley joining Avery Williamson at inside linebacker, and All-Pro safety Jamal Adams and Marcus Maye behind them.
There are some legitimate concerns at cornerback where the team hopes Trumaine Johnson can bounce back from a shaky first season and neither Darryl Roberts nor Derrick Jones being proven assets. This should mean cornerback will be a top priority next off-season.
The offensive line needs a center, but the team could also a lot worse than having a league-average left tacke, an All Pro left guard and a some average but workable players at right guard and right tackle.
There's undoubtedly frustration among Jets fans in how they handled the firing of Mike Maccagnan, but in taking a step back to look at the big picture, there's plenty of reason to shake off the pessimism and realize that with an upgraded replacement, the Jets are well positioned to make some deep playoff runs in the not so distant future.
Videos
New York Jets OTA Presser Takeaways, Aaron Rodgers' Impact and Summer Delusion