40 Yards of Gold; Robby Anderson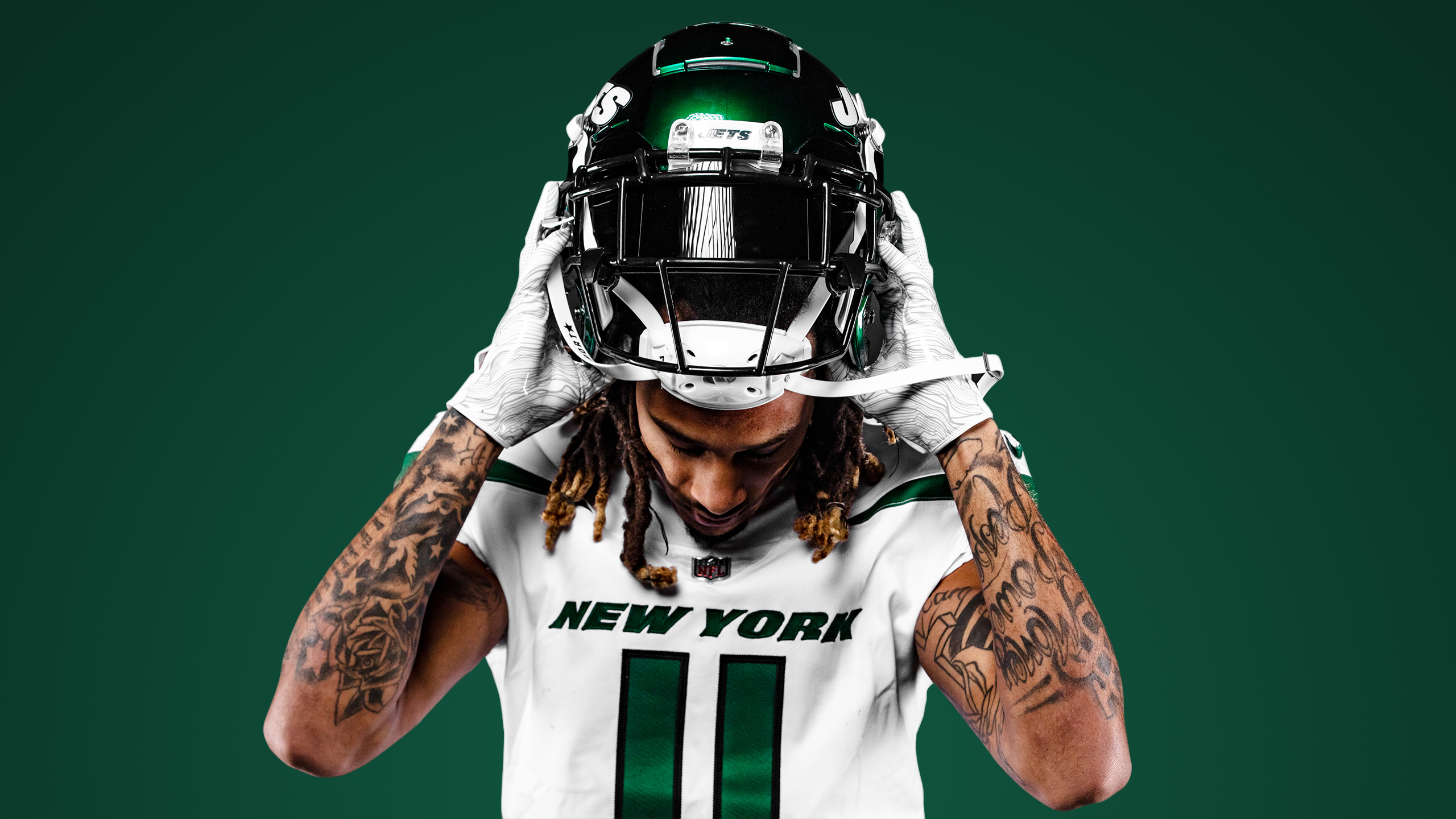 Did you ever wonder how Robby Anderson stacks up speed wise against other top NFL players? Looks like we will all soon find out. Check out this press release from 40 yards of gold as they set out to crown the fastest professional football player.
40 YARDS OF GOLD TO CROWN THE FASTEST PROFESSIONAL FOOTBALL PLAYER
Tournament Fills Off-season Void with Groundbreaking Competition, New Platform Offers Fans Fresh Insight into the Most Exciting Aspect of the Game, SPEED
MIAMI, May 20, 2019 – 40 Yards of Gold the inaugural tournament-style, all-star speed competition that will crown the fastest professional football player, today announced its Saturday, June 29th event featuring high-profile NFL athletes racing head-to-head in a high-stakes, one-night extravaganza. 40 Yards of Gold initially kicked-off with a social media campaign featuring its top athletes on May 5th. The Event fuses sports, entertainment & technology to create a pandemonium experience unlike anything ever witnessed in competitive sports. Quince Imaging, the industry leader in field projection technology, will incorporate cutting edge projection mapping onto the field to give the illusion that the participants are running on futuristic platforms. This state-of-the-art technology will debut for the very first time in a competitive atmosphere.
In support of the Event, 40 Yards of Gold created a platform to house highlights, interviews, articles, original content and much more offering fans an inside look at the most electrifying players in the sport as well as insight into their game-changing, signature traits. It is the official, authoritative voice of all-things speed in the sport of football and features star athletes ranging from Young Phenoms & High School players to Pros & Legends that have exhibited extraordinary speed on the gridiron. These featured stars are named "Gods of Speed."
For the first time in the history of football, the competition will remove all trash talk and speculation, ultimately crowning the sport's true "King of Speed" in a bracket-style head-to-head competition of the classic 40-yard dash, culminating with the Champion of the Offensive Division facing the Champion of the Defensive Division. The Event will also include fan activations and live performances. Venue to be announced at a later date.
For the past two weeks, fans have been invited to vote via www.40yardsofgold.com for their top seed in the Offensive & Defensive Divisions.
The seeding will be determined by the number of fan votes in each respective division. Voting will conclude Sunday, May 26, 2019 at 12 AM EST. The announcement of Round 1 matchups will begin the afternoon of Sunday, May 26th and proceed through Wednesday, May 29th with one Offensive & Defensive matchup being introduced each day.
List of participants:

OFFENSE
Ted Ginn Jr.
Jeff Badet
Corey Coleman
Tarik Cohen
Robby Anderson
Richie James
Damiere Byrd
Alvin Kamara
Mark Ingram
Kevin Snead
Christian Blake
Jacoby Ford
Mystery Participant
DEFENSE
Dominique Rodgers-Cromartie
Trae Waynes
John Franklin III
Kevin Byard
Quinton Dunbar
Rashard Robinson
Terrell Sinkfield
Jerome Baker
Jalen Myrick
Budda Baker
Donte Jackson
Charles James II
Mystery Participant
Tickets will be available soon. For more information, news and updates, visit www.40YardsOfGold.com.
About 40 Yards of Gold
Launching in May 2019, 40 Yards of Gold is the authority on speed in the sport of football, showcasing players current and past who exhibit extraordinary speed on the gridiron. 40 Yards of Gold features Young Phenoms & High School players to Pros & Legends of the game —Gods of Speed — 40 Yards of Gold is the go-to resource for everything speed related. The platform is the perfect one-stop-shop providing training tips and tools, speed coaching and more. For more information please visit www.40YardsOfGold.com.
Videos
Aaron Rodgers Injury Fallout & Jets/Bills Recap