Jets Announce 2019 Game Themes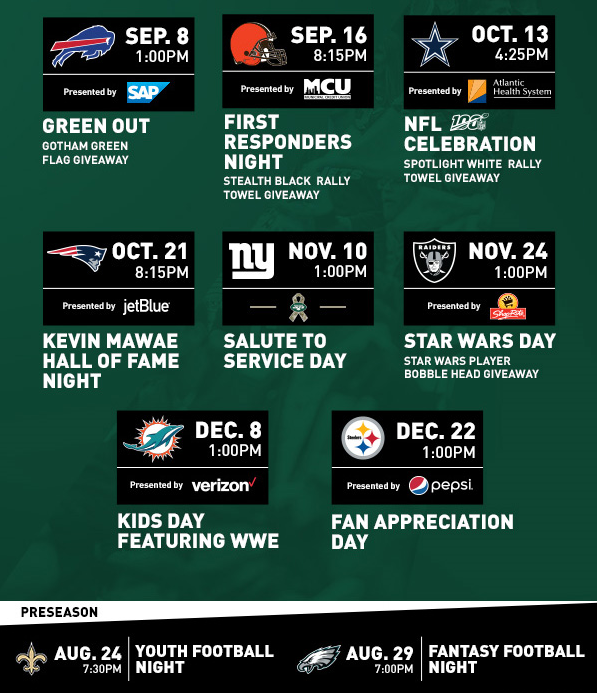 The NY Jets have announced the "game themes" for the upcoming season. Based on the descriptions below it seems like the Jets will wear the gotham green uniform week one, black uniforms week two and the spotlight white vs the Cowboys.
September 8th vs Bills — Green out and gotham green flag giveaway
September 16th vs Browns – First responders night and stealth black rally towel giveaway
October 13th vs Cowboys – NFL Celebration and spotlight white rally towel giveaway
October 21st vs Patriots – Kevin Mawae Hall of Fame night
November 10th vs Giants – Salute to Service day
November 24th vs Raiders – Star Wars day and Star Wars player bobblehead giveaway
December 8th vs Dolphins – Kids day featuring WWE
December 22nd vs Steelers – Fan appreciation day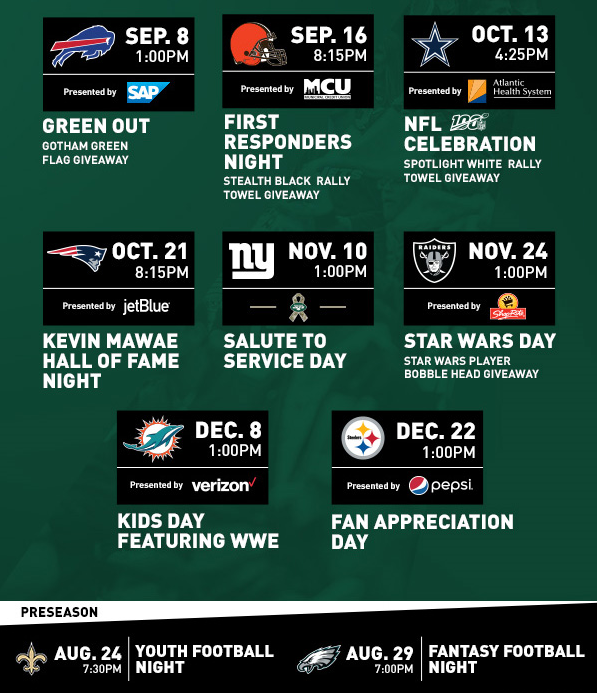 Videos
Was Boomer Right to Blast Becton? Former Jets QB Sounds off Against Jets Tackle.