Jets Introduce Joe Douglas & Bilal is Back; NY Jets Podcast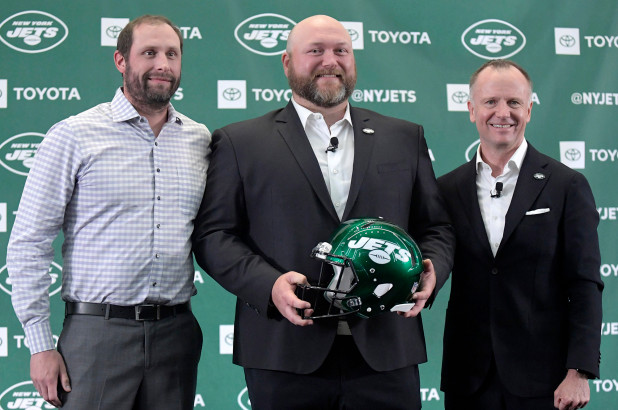 Jam packed show this week as our hosts Glenn Naughton and Alex Varallo talk about the introductory press conference for Joe Douglas. The re-signing of Bilal Powell and some inside info on Jachai Polite are other topics of conversation. Gators writer Scott Carter calls in to discuss the player that Jets fans hope will be their first true edge rusher since John Abraham.
The Jets also parted ways with tight end Neal Sterling, so what does this mean with Chris Herndon facing an early suspension?
Tune in and find out.
JetNation Radio would like to thank out sponsor, MILE Social. They help business with social media, websites and SEO. Check them out at MILESocial.com.
Our New York Jets Podcast can now be found on Spotify. Also, be sure to subscribe to us on iTunes or Google Play:
Videos
NY Jets Phase 3 OTAs, Expectations and a Minor Calf Tweak with Greg Renoff