Little Known Veteran Receiver "Isn't Just a Camp Body"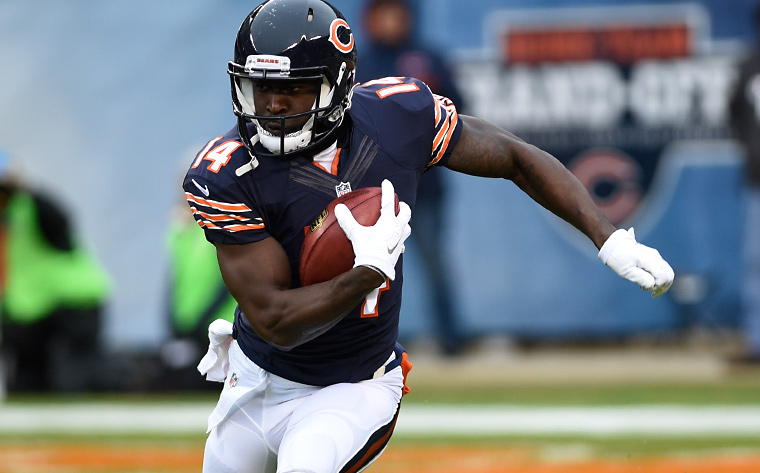 With training camp being the next meaningful event on the Jets calendar, fans, writers and bloggers will have plenty of time to comb over the current 90-man roster to try and figure out which players are locks to stick, which ones have a real chance to surprise, and who will turn out to be just another "camp body".
In looking at his career numbers, one might assume that wide receiver Deonte Thompson has a chance to fall in to the latter category, but Jets beat writer Dan Leberfeld of Jets Confidential (subscription only) made an interesting statement about Thompson in his latest issue. In discussing which players stood out, Leberfeld had this to say about Thompson after watching him blow past a couple of Jets DB's on a pair of crossing routes, "He isn't just a camp body, but has a chance of making this team"
It's been a few years (seven to be exact), but the 6′ 204 Thompson once blazed a 40 time at his pro day that was clocked between 4.23 and 4.33. From what Leberfeld tells us, it seems he still has enough juice to leave defenders in the rear view mirror, describing the former Florida track star "professional receiver".
Jets longshot wide receiver Deonte Thompson goes head-to-head with Patriots CB Malcolm Butler and manages to gain separation for a big gain down the left sideline. Thompson could be a nice depth option on a team looking to solidify a couple of WR spots. Also has KR ability. pic.twitter.com/8BFdbBQl3r

— Glenn Naughton (@AceFan23) June 24, 2019
With plenty of experience as a kick returner (88 ret, 2,179 yds), Thompson is a player who has never been heavily targeted since entering the league, but when more involved in the offense, Thompson did show he's good enough to add depth to a receiving corps.
Just two seasons ago, Thompson had a career-high 10 starts in a year that saw him split time between the Chicago Bears and Buffalo Bills. With 69 targets that season, Thompson snagged 38 balls for 555 yards, avearging an impressive 14.6 yards per reception. This would include a game against the Jets that saw Thompson haul in 7 balls for 81 yards and a touchdown.
Thompson may not be a big name player who fans are familiar with, but that doesn't mean he can't be a contender to be Sam Darnold's 4th or 5th receiver. In just a couple of months, we'll get a chance to find out.
Videos
Aaron Rodgers Injury Fallout & Jets/Bills Recap