Picking Apart the Depth Chart: Jets 2019 Tight Ends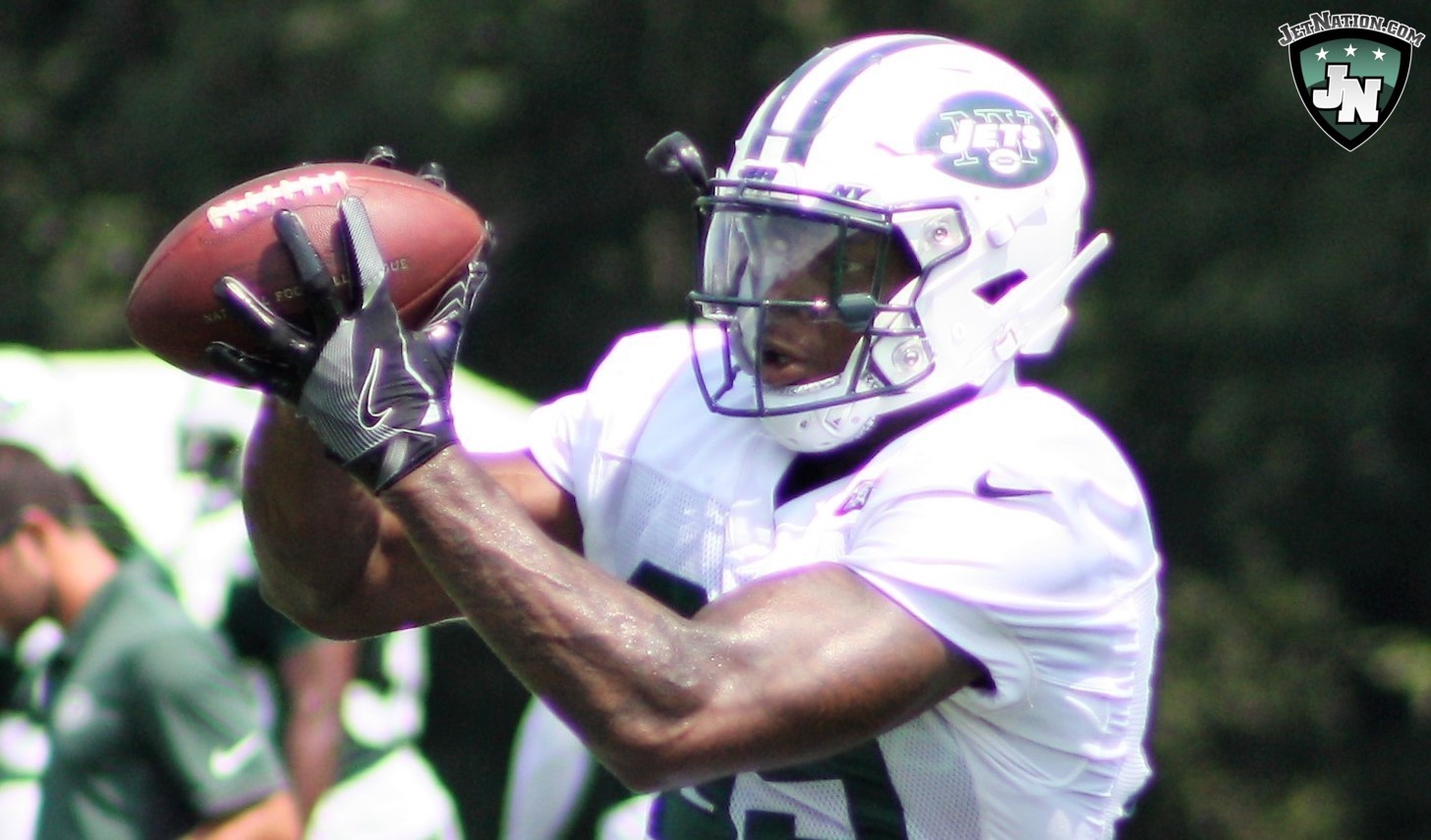 Jets training camp is right around the corner as the much-anticipated 2019 season gets under way at 1 Jets Drive in Florham Park when players report in the final week of July. JetNation.com has you covered as we'll be breaking down the team's depth chart at each position from top to bottom. Today, we kick it all off with the tight ends. It's a group that's led by second-year player Chris Herndon but with little behind him in terms of proven talent.
Chris Herndon- Herndon enters his second NFL season with much anticipation after an impressive rookie season that saw him haul in 39 passes for 502 yards and 4 touchdowns. Aside from opening lots of eyes as a receiver, Herndon proved himself to be more than capable as a blocker. A legitimate threat to become an outstanding dual threat player, Herndon and quarterback Sam Darnold have a chance to be something special for years to come.
Re-watching some clips for Jets/Packers and this play from Herndon will never get old. pic.twitter.com/xCI7lMZhhW

— Glenn Naughton (@AceFan23) March 8, 2019
Eric Tomlinson- The incumbent no. 2 tight end whose primary role is to serve as a blocker is on thin ice. Following what many believe was his worst season as a pro in 2019, Tomlinson will be pushed by rookie tight end Trevon Wesco, who many feel was the top blocking tight end in this class.
Trevon Wesco- The aforementioned rookie out of West Virginia could be a valuable piece in Adam Gase's offense. With the ability to line up as a tight end, fullback or H-back with a fearless demeanor and underrated hands, Wesco's arrival will likely spell the end for Eric Tomlinson.
Dark Horse:
Daniel Brown- A little-known player who has managed to catch just 35 balls in 5 pro seasons, Brown was a college wide receiver with whom Adam Gase has some degree of familiarity given their time together with the Bears. Several scribes on the Jets beat spoke highly of Brown's performance in OTA's and given his familiarity with the offense, could jump out to an early head start in the competition for a final roster spot.
Thoughts on this or any other article on JetNation.com? Click here to log in to our forums to speak your mind.
Videos
Was Boomer Right to Blast Becton? Former Jets QB Sounds off Against Jets Tackle.