JetNation Positional Breakdown: Safeties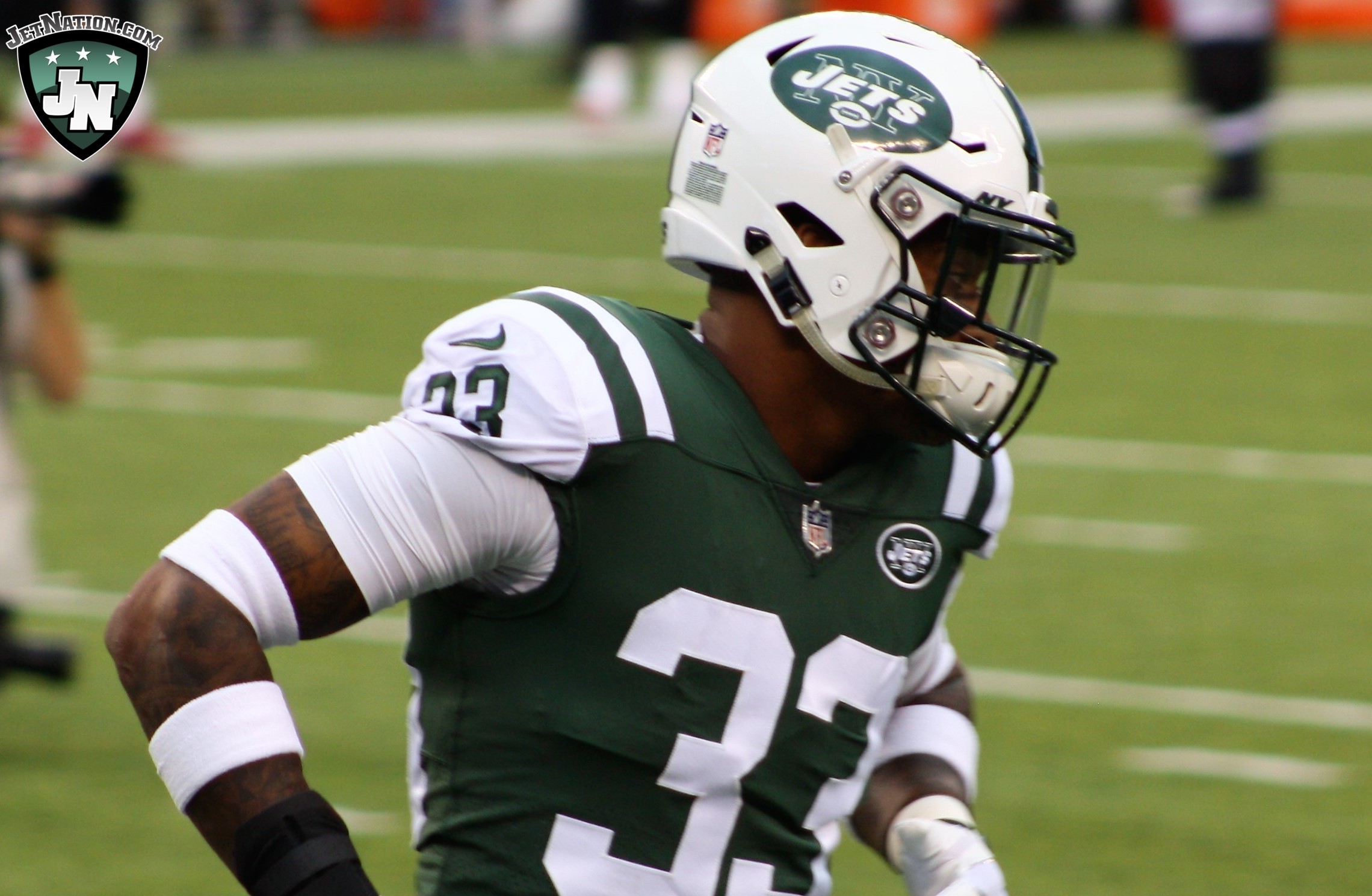 The safety position for the New York Jets is an interesting one. They are locked in with the top talent of their depth chart, but after that it gets a bit shaky. While the roster is not finalized, we continue to look at each position and break down what to expect entering training camp.
Last year, as a unit, the safety position under performed with Marcus Maye spending much of the season injured. Jamal Adams, however, remains a bright spot on the back end as what view as a future perennial All-Pro.. New coach/GM tandem Adam Gase and Joe Douglas must be impressed with their most vocal leader. If Marcus Maye can get back to playing high quality football, the sky is the limit for this group.
Jamal Adams: Adams is entering his third season with New York, coming off a Pro-Bowl selection in 2018 as well as second-team All-Pro. He is the spark plug of the defense, and is the outspoken leader of the defense. Adams had 115 tackles, 3.5 sacks, 1 interception and 3 forced fumbles in his breakout sophomore campaign. Since entering the league in 2017, Adams has shown himself to be a legitimate building block that the Jets are luck to have to work with.
Marcus Maye: Also entering his third season in Green & White, Marcus Maye had far different results from those of Jamal Adams in year two. After playing all 16 games as a rookie, he was limited to just 6 games in 2018 due to shoulder and ankle injuries. Maye looks to return to form in 2019 and become a contributor on the defense alongside Adams. The potential is there for the duo to become the best safety tandem in the league. In fact, Pro Football Focus has them as the fourth-ranked duo entering training camp.
Dark Horse-
Rontez Miles: The first backup on the depth chart is Rontez Miles, who has played well as a box safety when asked but is limited in coverage. He is entering his 7th season with the Jets. After nearly losing his leg in 2014, Miles has seen consistent playing time, appearing in 37 games over the last three seasons. Special teams coach Brant Boyer is dependent on Miles as a core special teamer, and he has failed to disappoint. Don't be surprised if Miles has a breakout season in Gregg Williams system utilizing three safeties, while leading the way on special teams. Rontez Miles is a dark horse safety because his presence is overlooked and his impact as a special teams player is unmatched.
Doug Middleton: Middleton has been with the Jets for two seasons, and has played well in a backup capacity. He has only played in 11 total games, but has tallied 33 tackles and 4 passes defended. The Jets may look to replace Middleton before preseason after cuts are made. Middleton suffered a torn pectoral last October but has fully recovered in time for training camp.
Brandon Bryant: A bit of an unknown for New York, Bryant only played in Week 17 last year against New England, failing to record a stat. The chances of Bryant making an impact on the roster is slim, but if he shows the coaches some flash in preseason, he may be able to make the final 53-man roster.
Santos Ramirez: An undrafted free agent out of Arkansas, Ramirez will likely end up on the practice squad. He is a plus in the run game, but the former high school cornerback is a liability in coverage. His athleticism is limited, but he showed flashes at his pro day before injuring his hamstring. He will look to work his way up the depth chart in camp, but it will be a struggle to make the 53-man roster.
Ultimately, the current state of the position will not be the final one, but it is one that shows great promise for not only the 2019 season but for the long-term as well. A lot will be riding on Adams to continue his dominance, but the addition of linebacker CJ Mosley and first round draft pick Quinnen Williams will help make his job easier.
Videos
Aaron Rodgers Injury Fallout & Jets/Bills Recap