For Jets Offense in 2019, "V" is for Versatility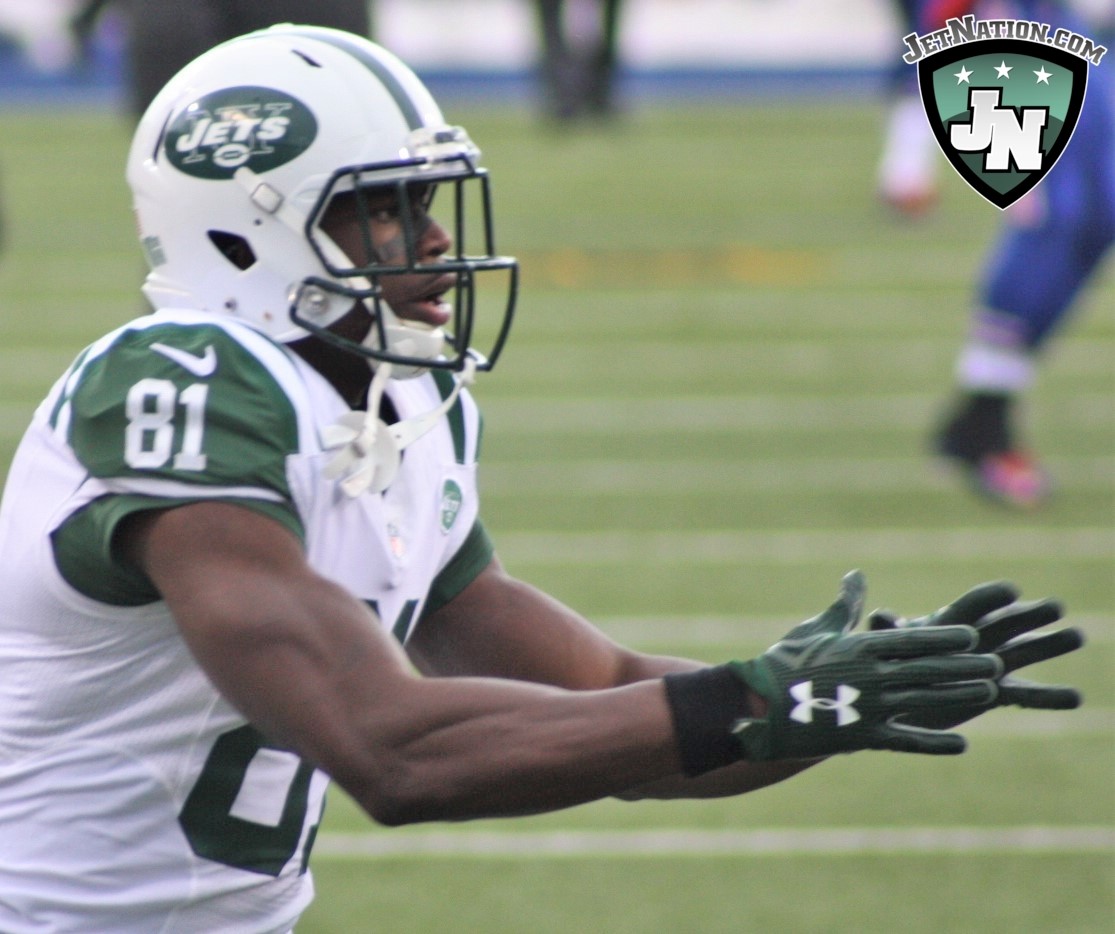 As the weeks and months of this past offseason were ticked off the calendar, a theme seemed to appear in the Jets approach to building their roster for 2019. It was discussed several times on JetNation Radio and now with training camp being just a few days old, we're starting to see it play out on the field. The versatility the Jets will have on offense in 2019 should make them a tough team to game plan for.
Because of the weapons Adam Gase has to work with and their ability to fill multiple roles, this is a team that can go from a power run formation to a one-back set or five wide without losing much in terms of firepower.
Picture this; Sam Darnold lines up under center with Le'Veon Bell alone in the backfield in a two tight end set. Chris Herndon is (eventually) on one side and Trevon Wesco is on the other. Robby Anderson is split out wide to one side with Quincy Enunwa opposite him for what should be a pass play. Darnold peers over center and sees a defensive set that makes him think that a run play is the way to go. He has three players who can motion inside to block for a handoff to Bell in Enunwa, Wesco and Herndon. Perhaps two tight ends to one side (Herndon/Enunwa) and a fullback to lead the way in Wesco.
If the call is a run but Darnold likes a pass, we could see Bell motion to the slot and Herndon splitting out wide from his initial spot, giving Darnold four wide receivers and a tight end to choose from. Of course any team or quarterback can make such calls, but how many can do it with a personnel grouping that has proven they're a threat in any of the roles they're placed in? This won't be Brian Schottenheimer motioning Jerald Sowell out to the boundary just for the sake of it. This will be a scheme with the potential to create mismatches all over the field.
And it seems that no matter who makes the roster, these possibilities won't be all that limited when reserve players get the call. Bilal Powell and Eli McGuire are two backs who can run it, catch it and hang back to block if need be. Then of course there's WR/RB Ty Montgomery who adds a whole new dimension. We haven't seen enough of Daniel Brown to say exactly what he might be capable of, but he's a tight end who played wide receiver in college so it's not all that far-fetched to assume he'll get a shot to show what he can do in multiple roles. The possibilities are limitless and Adam Gase is already showing an interest in maximizing the group's potential.
The #Jets love using Montgomery & Bell at same time. Two causing ton of matchup problems. Also: Wesco receiving some first-team reps

— Connor Hughes (@Connor_J_Hughes) July 27, 2019
With an offensive line that is neither elite nor as bad as many suggest, being able to create mismatches and attack all levels of the field should make life easier on them. Want to key on Le'Veon Bell? That's fine, but now he moved to the slot and Ty Montgomery has motioned to the backfield. Want to key on the run with any combination of Bell, Anderson, Enunwa, Herndon, Wesco or Jamison Crowder on the field? Adam Gase would probably like nothing more.
Entering the 2019 off-season, the general consensus was that the Jets had to add some legitimate weapons around Sam Darnold so that he could take the next step. Adding Bell and Crowder to Anderson, Enunwa and Herndon does just that. Powell, Montgomery and Wesco could be icing on the cake, but now it's up to Adam Gase to show that he can create the mismatches his personnel allows him to, and quiet the doubters who questioned his hiring in the first place.
Videos
Aaron Rodgers Injury Fallout & Jets/Bills Recap