Michael Kay Show at #JetsCamp with Darnold & Gase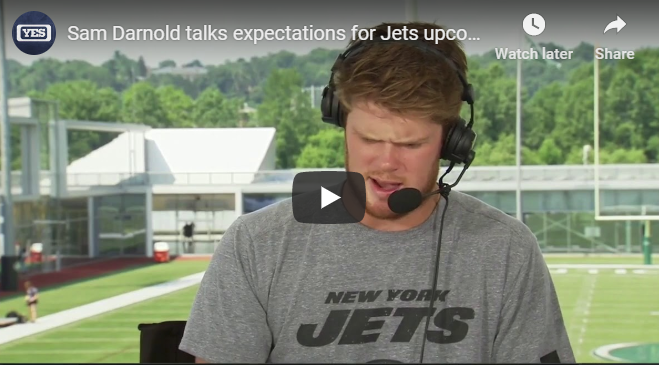 The Michael Kay show was at New York Jets training camp in Florham Park. Here are two videos from the Atlantic Health Training Center. Michael Kay is still recovering from vocal cord surgery. So Don La Greca and Bob Wischusen handled these interviews.
Sam Darnold
Discusses the adjustment to the new coaching staff and learning the new offense
How experience helps you slow things down
Watched the playoffs like a fan
Adjusting from the West Coast to the East Coast and how he hasn't watched the Soprano's yet
Check out our NY Jets video below.
Adam Gase
Enjoying being around the guys and is impressed with how hard the team works
CJ Mosley is a quiet leader and Jamal Adams knows how to push his buttons
Some of the throws Darnold makes are ridiculous and his arm looks stronger this year
What he learned from working with Peyton Manning
Lessons learned that make him a better coach today
Videos
Aaron Rodgers Injury Fallout & Jets/Bills Recap