#JetsCamp Notes 8/6; Maye, Enunwa Injury Updates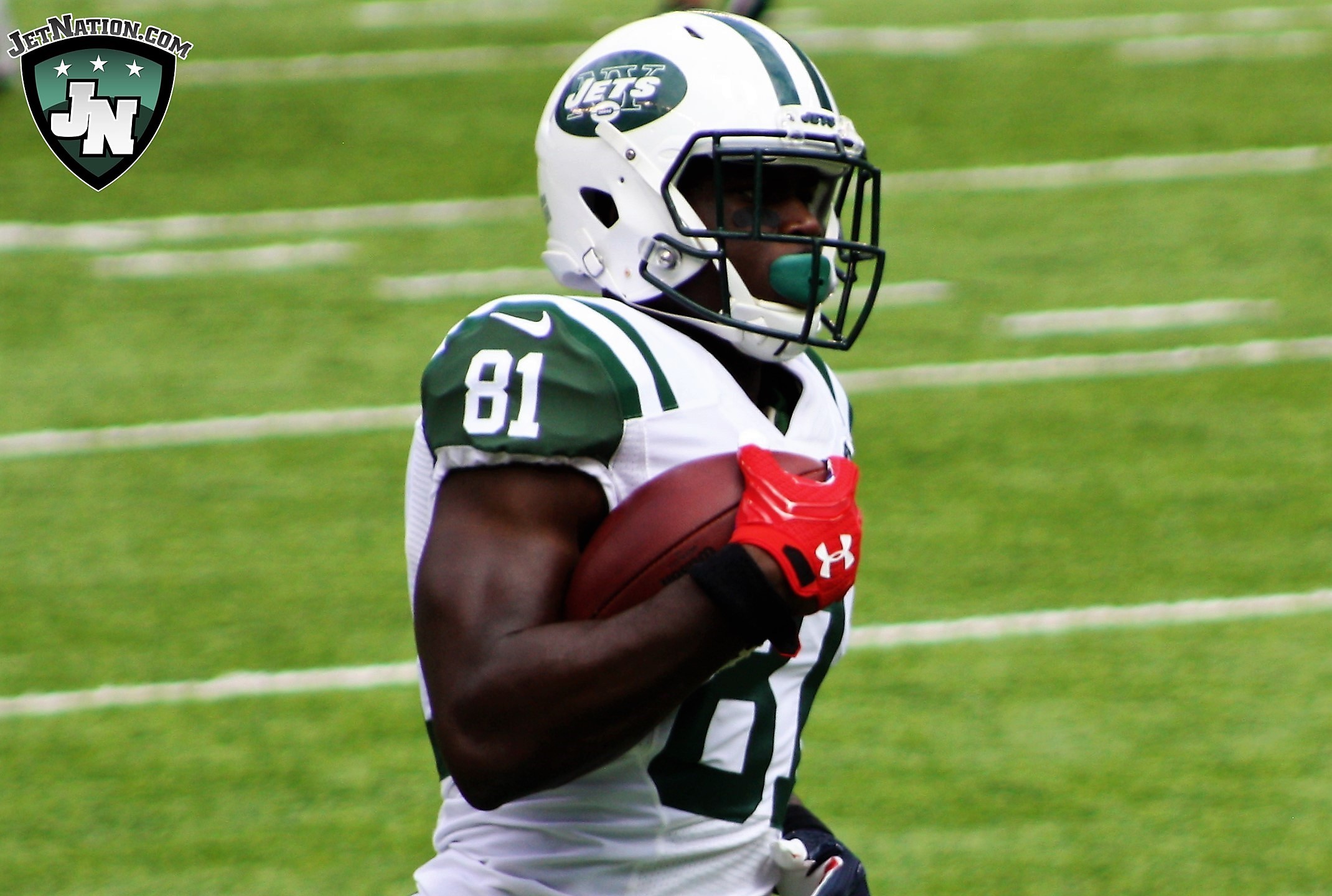 Practice ran for 2 hours
Coach Brant Boyer began with Special teams walk through, probable Kick returner's are Trenton Cannon, Greg Dortch, Valentine Holmes and JJ Jones.
Punt return duties were split with Greg Dortch, Eli McGuire and JJ Jones.
Quincy Enunwa's day ended early with an upper leg injury, possible cramp or groin issue. Gase was not concerned, Enunwa wanted to come back in but he was held back. Quincy beat Trumaine Johnson during 1 on 1 drills on a deep route, then immediately went to the sideline where trainers stretched him out.
Trumaine Johnson may be working through a minor lower leg issue as well but it did not stop him from completing practice, something worth monitoring moving forward.
Player Notes:
Brian Poole and Rontez Miles forced fumbles today.
Jachai Polite was disruptive in the backfield, he's moved up from the 3rd to 2nd string.
Greg Dortch was busy with several catches and found the endzone for a score.
Leonard Williams took the day off for rest, Gase wants to be cautious as it's early in camp and no need to push him.
Marcus Maye has nerve damage in his shoulder and there is no timetable on his return.
Blake Cashman continues to get reps with the 1st string Nickel defense, his coverage skills are his strong point, gave a monstrous hit on Greg Dortch while crossing over the middle, couldn't hold on to the ball for an incompletion. Certainly one of the biggest hits in camp.
Josh Bellamy replaced Quincy Enunwa when he got injured, looks to be the 4th man on depth chart.
Quinnen Williams had a nice play busting up the middle split a double team and got a sack on Darnold.
Coaches Corner:
Lots of energy from Gregg Williams and Brant Boyer, if you make a mistake you're going to hear about it. Boyer was displeased with the Kickoff Return unit and held a quick meeting and told the team to focus and get it right!
2nd Team and 3rd string got a lot of reps to prepare for the preseason game verse the Giants. Trevor Siemian is #2 on the depth chart ahead of Luke Falk and Davis Webb. It also looks like Falk is separating himself from Webb and could lock up the #3 spot.
Trench Talk:
Lots of talk amongst the pass rushers this morning. Henry Anderson and Jordan Jenkins were sharing tips and working on their strategy on how to get to the Quarterback. Last year they combined for 14 sacks and will look to improve that number in Gregg Williams attacking defense.
Standouts:
Greg Dortch scored a touchdown and had several receptions.
Blake Cashman looks like he may make an early impact right away.
Quinnen Williams and Jamey Mosely had sacks.
Brian Poole forced a fumble and is showing to be a key addition to this Nickel Defense.
Concerns:
Marcus Maye's health is troublesome, nerve issue in his shoulder could linger all year. He's so important to this defense's success so this will be one of the trending topics as we get closer to week one. Rontez Miles has been in his place all camp as Doug Middleton and Brandon Bryant are on the 2nd team as of now. It would be interesting if Joe Douglas adds a player before September at the Free Safety position.
You can read more Jets news in our forums.
Videos
Aaron Rodgers Injury Fallout & Jets/Bills Recap